Having someone access your Facebook account without permission can have disastrous consequences. For example, the intruder may take the opportunity to download your personal information, post unpleasant content on your profile, or talk to your contacts. If you have indications that your account has been hacked, read on because this article will surely help you.
How to detect an intruder in your account?
If you have suspicions that someone has been snooping on your account, quickly head to the Facebook application settings.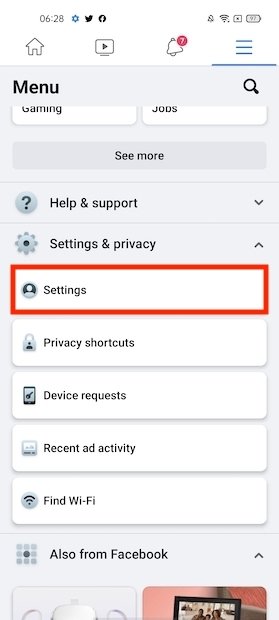 Access the user settings
There, tap on Password and security.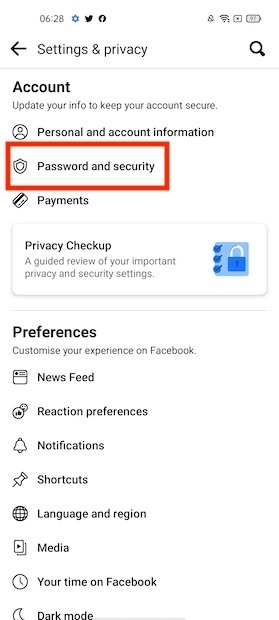 Security section
Check the Where you're logged in section. By default, the last two logins to your account are displayed. But to see the complete history, tap on See all.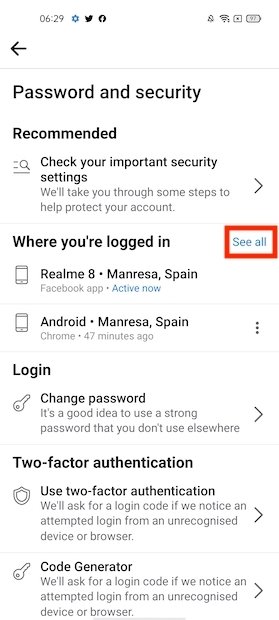 View all logins
In the list, check if access to your account has been registered from a device other than your own. Also, note if the locations match. In case something seems strange to you, use the Log out of all sessions button. This will log you out of all devices, including the one used by the intruder.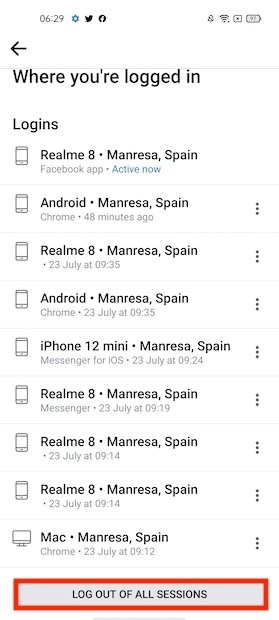 Sign out on all devices
If you prefer, log out of a single computer by tapping on the three vertical dots.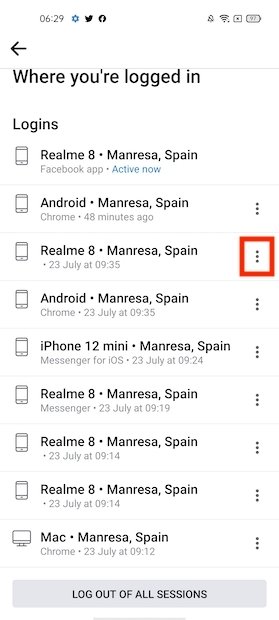 Open other options
In the pop-up menu, tap on Log out.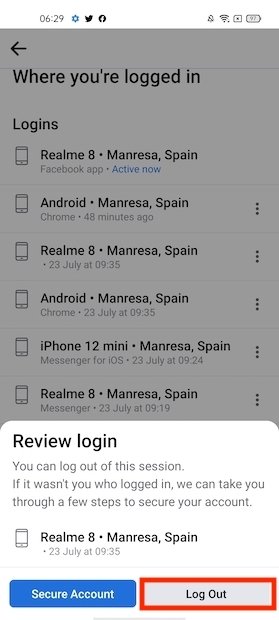 Sign out on a single device
By taking the above steps, you will achieve two things. On the one hand, to detect if someone has entered your account without permission, and on the other hand, to remove the access to the hacker.
Change the password as soon as possible
The next thing you should do without delay is to change the password. This will prevent an unauthorized user from accessing your account again. Go back to Password and security and tap on Change password.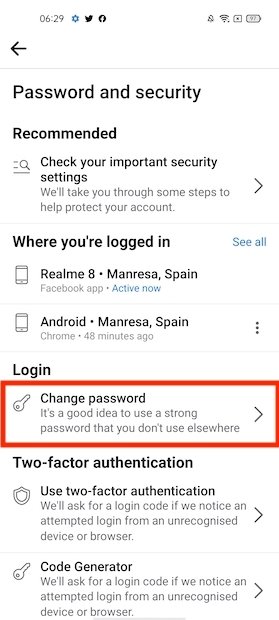 Change the account's password
Enter your current password and the new password. Finally, tap on Update Password to confirm.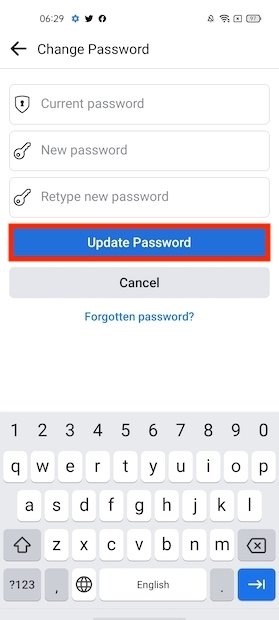 Update the password
The password will be updated immediately.
What to do if you have lost access to your account
In more extreme cases, the hacker may change the password and log out of your device. In that case, go to the browser and access the following URL:
https://www.facebook.com/hacked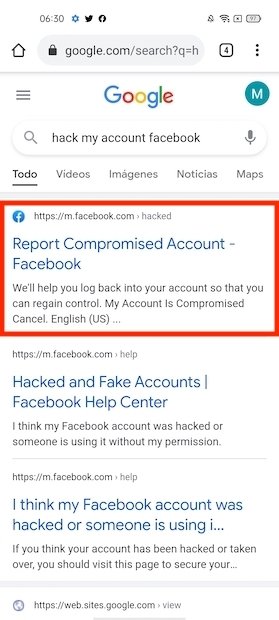 Report hack to Facebook
Tap on My Account Is Compromised. button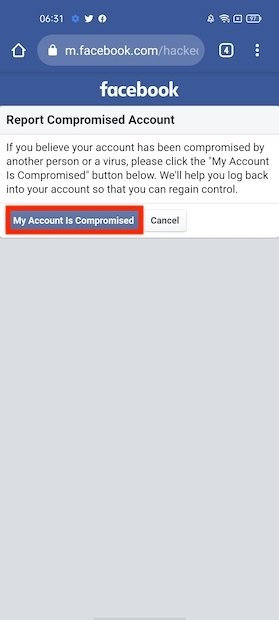 Indicate that your account has been compromised
Since you do not have access to your account, tap on Find Your Account.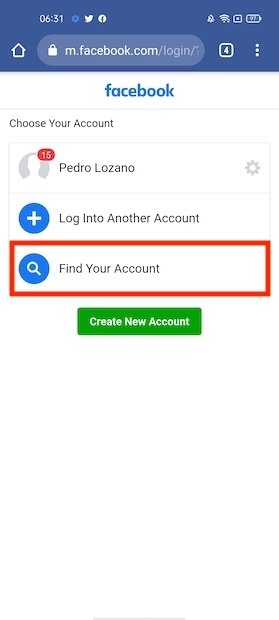 Find the account
Type your phone number or tap Search by your email or name instead to use email. Then tap Search to locate your account.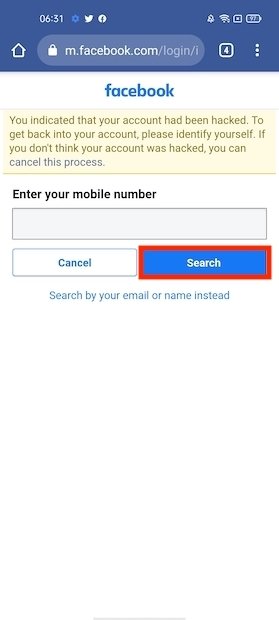 Locate the account by means of your phone or email
Follow the steps in the wizard to report the situation to Facebook. You will have to wait for the team of the company to contact you.