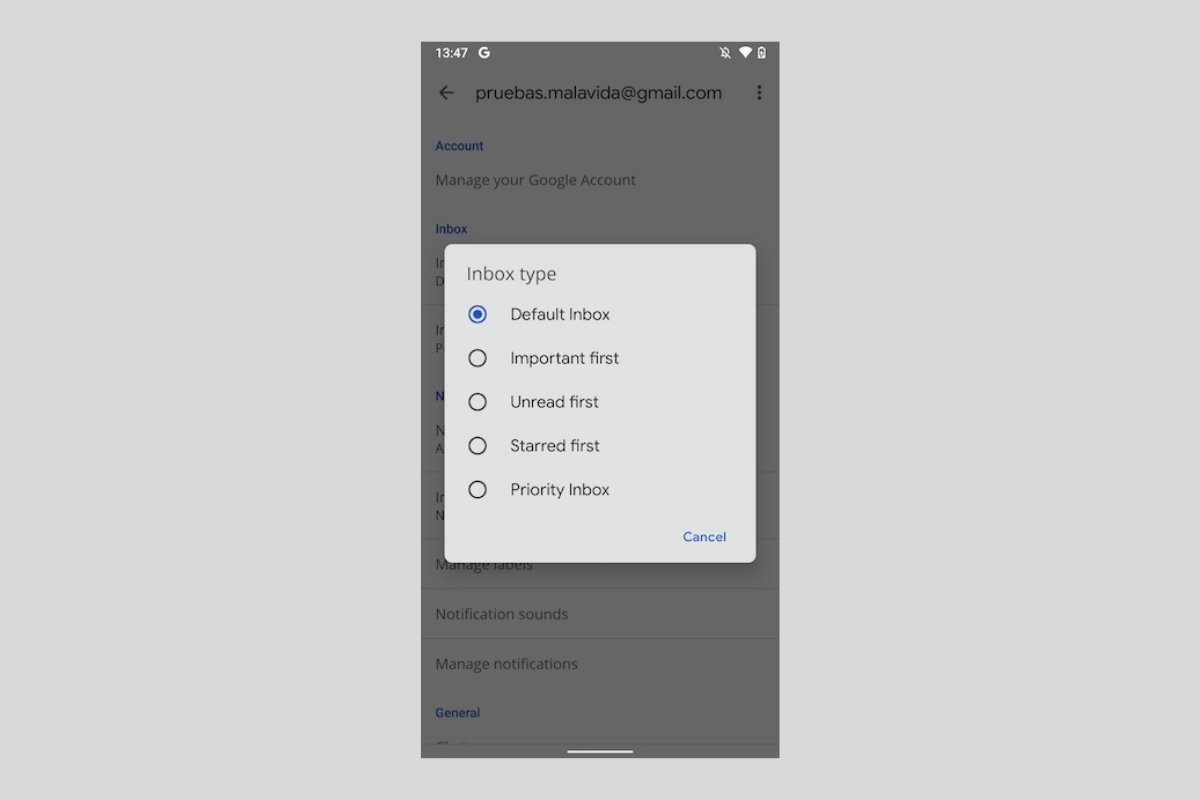 The Gmail inbox supports some degree of customization. The options included in your application let you change the view used to display your emails. All these options can be found in the settings. To access, open the side options menu and tap Settings.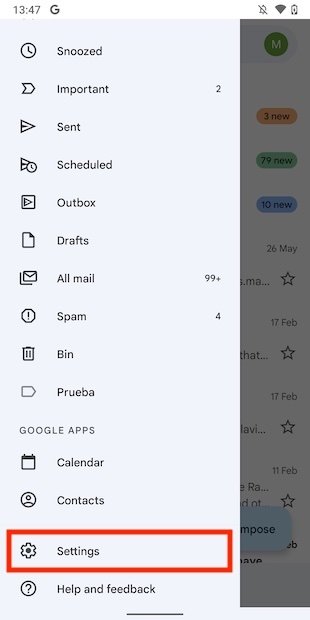 Open Gmail's settings
Select the Gmail account where you want to apply changes to the appearance of the inbox.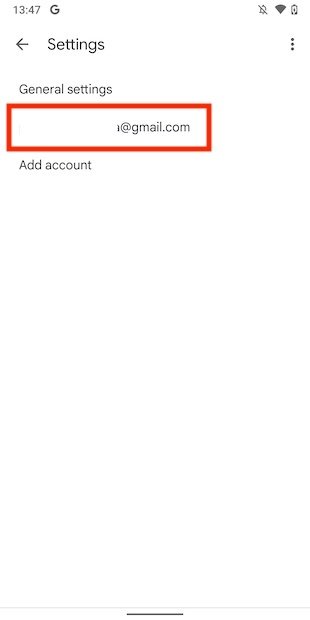 Select a Gmail account
Next, check the settings you will see under the Inbox section. The first of these is Inbox type, which lets you change the type of inbox in your account. Tap on it to continue.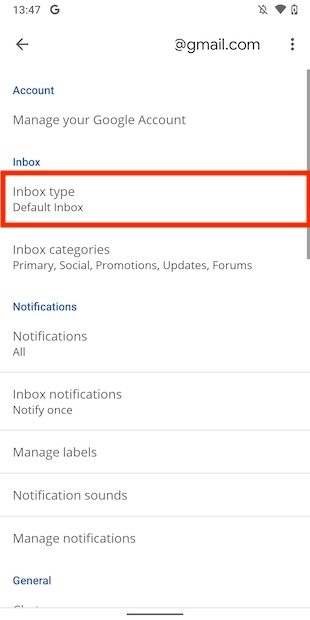 Inbox options
There, you will see the following options:
Default inbox. This is the default view offered by Gmail. This is the default setting and uses date and time sorting.
Important first. In this case, the important messages are displayed first. They are those that are marked with the label icon.
Unread first. Places unread messages at the top of the conversation list.
Starred first. It takes into account whether an email is marked as highlighted or not to place it in one place or another in the inbox.
Priority inbox. Utilizing automatic sorting, Gmail determines which emails have priority and places them at the top of the list.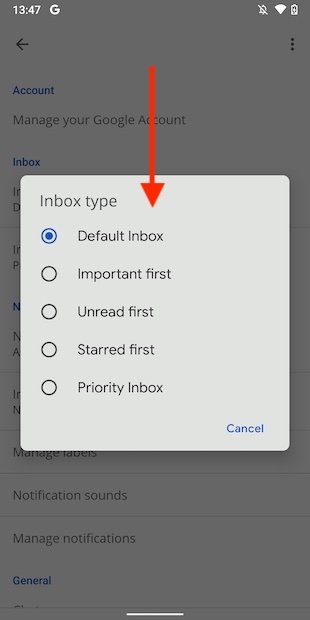 Types of Inbox
After selecting the view that suits you best, go back to the list of options and tap on Inbox categories.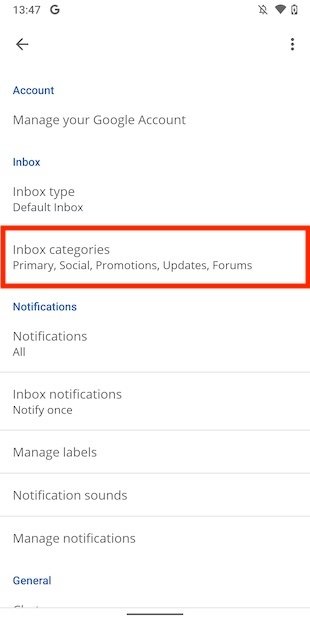 Categories shown
In this case, you have several options that will help you to classify the emails in the inbox. Whenever a section is disabled, the emails included there are moved to the main inbox.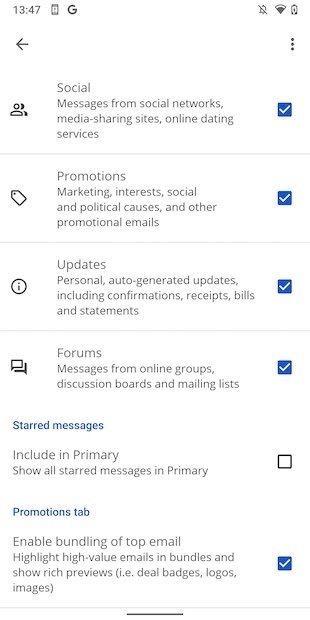 Categories in the inbox
Both options change the view of the account you selected in the settings. The design you finally choose must be applied individually for each Gmail account. Remember that many of these options are not available for email addresses from other providers.