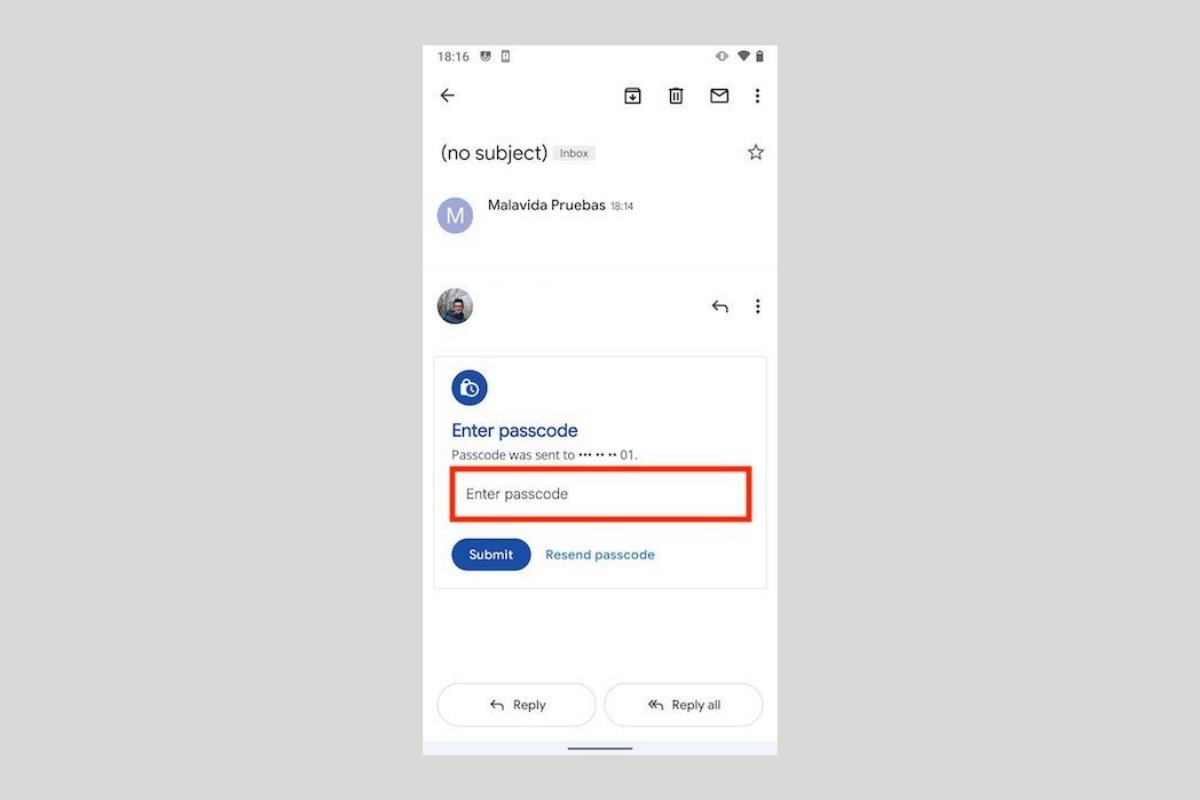 Gmail has a confidential mode that lets you protect the content of the emails you send. To start it up, simply start composing a new email and open the menu with the three vertical dots. Then, tap on Confidential mode.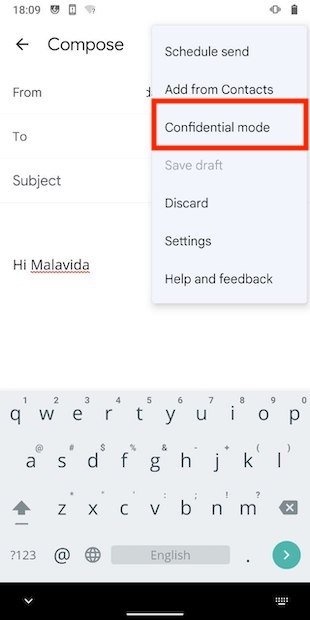 Enable the confidential mode
In the pop-up message, choose the message expiration time. The minimum is one week, while the maximum is five years. As a result, a message will appear within the email indicating when it will expire.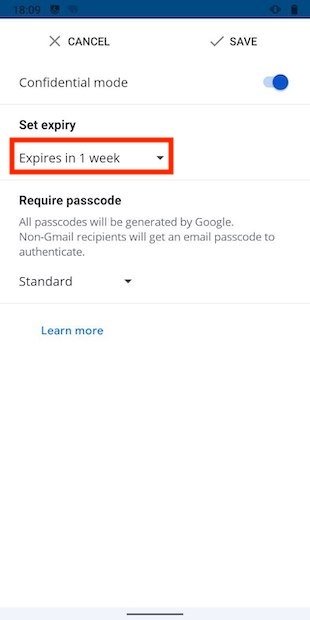 Standard confidential mode
On the other hand, to enable SMS verification, open the drop-down menu and select SMS passcode.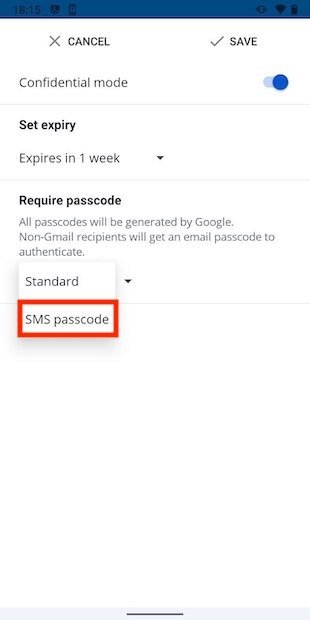 Confidential mode with SMS
Next, enter the phone number of the contact. Here we must remind you of the importance of this information being correct, as it is essential for verification and for the recipient to open the e-mail.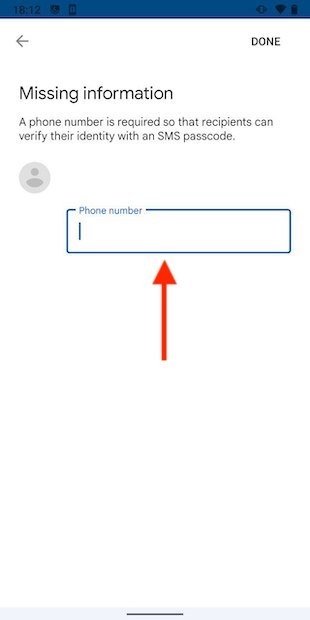 Enter your phone number
To finish, send the email. Upon receipt, the user will be able to consult the content within the established period.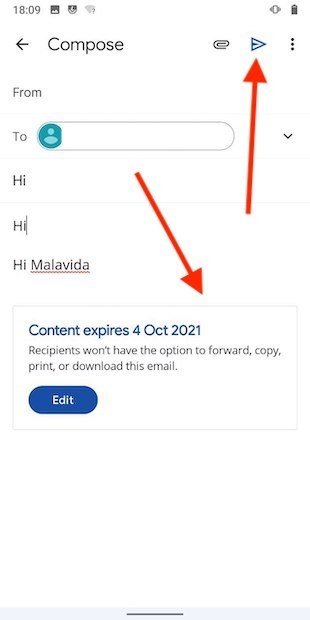 Expiration date warning
What if you receive a confidential email? To open it, simply tap on the conversation. If the chosen method is standard, you will be able to see the message for the set time. If your sender chose SMS passcode verification, you must tap on the Send passcode button.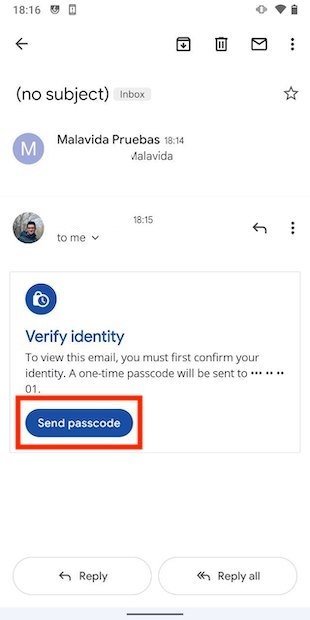 Open confidential message
When you receive the code on your device, type it in the text field. Use the Submit button to confirm.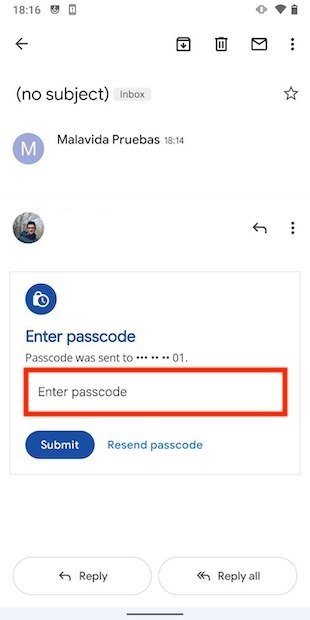 Enter the passcode received by SMS
If the code is correct, the message will be displayed. Any confidential mail has the following limitations:
It is possible to view the message and attachments until the time limit expires or the sender revokes access.
The functions copy, paste, download, print, and forward message text or attachments, are disabled.
In the case of the SMS key mode, it is mandatory to enter the code. If you do not receive it, ask your contact to re-enter your phone number.