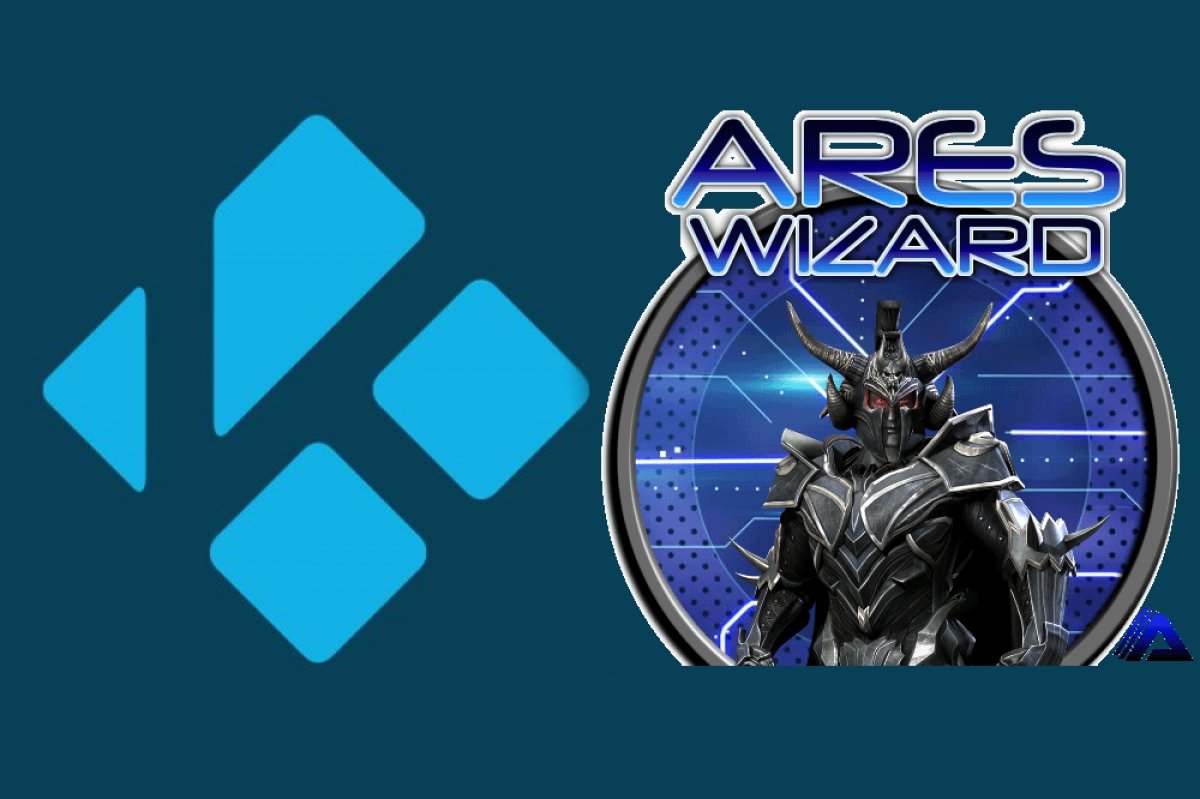 Ares Wizards add-on installation at Kodi is simple. The first thing you have to do is download the plug-in ZIP file by clicking on the green Download button available below. Repeat in the next step.
The file will be stored in your download folder. By now, nothing more should be done with it. Next, open Kodi and configure it so you can install external add-ons. Start by accessing the general app settings from the gear icon on the home menu.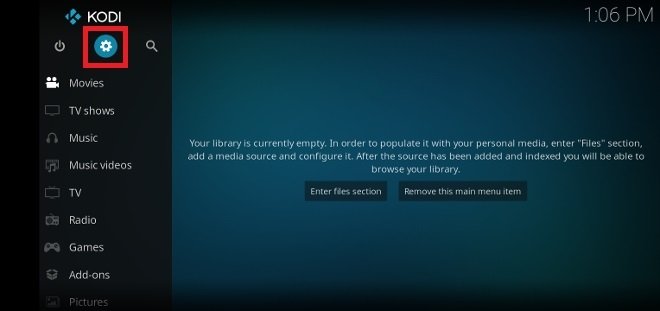 Access Kodi's settings section
Browse through all the available options in the Settings section.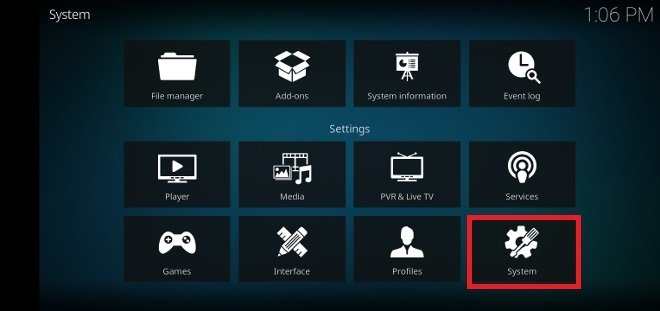 Go to the Settings section
In the lateral menu, scroll down to the Add-ons section.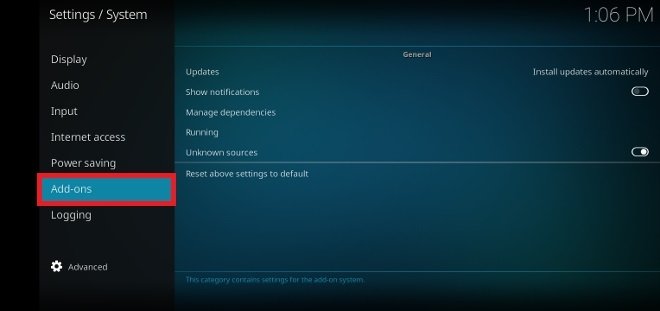 Search for Add-ons in the side menu
On the right side, click on Unknown sources.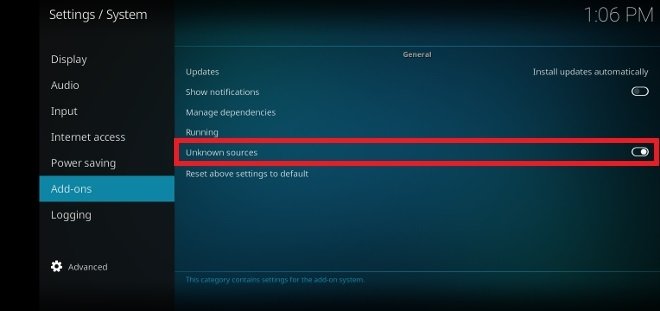 Tap on Unknown sources
Confirm that you enable the installation of add-ons by clicking on Yes in the pop-up window.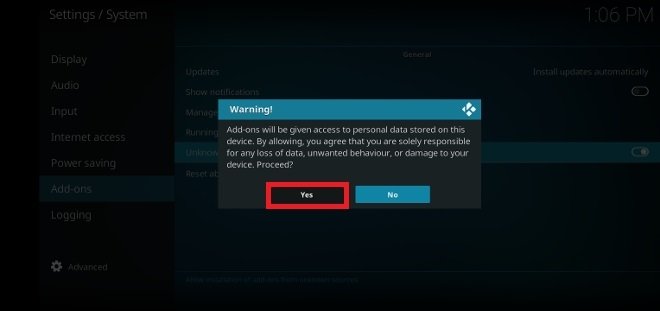 Confirm the new setting by pressing Yes
Now, go back to the main window or home. You have to scroll down to the left side menu Add-ons. Note that you should not click on that menu entry, but rather scroll down to check that option in the menu.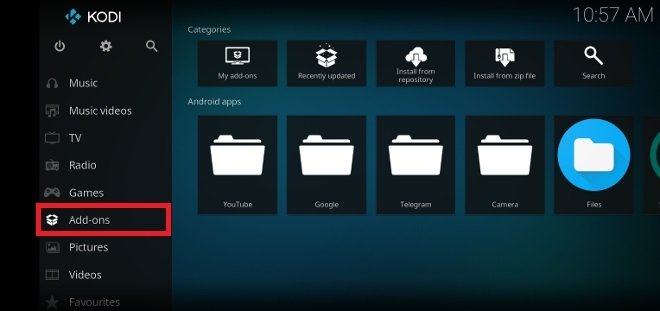 Swipe down until you reach Add-ons
Among all the options available on screen, there is a shortcut to the Install from zip file function, click on it.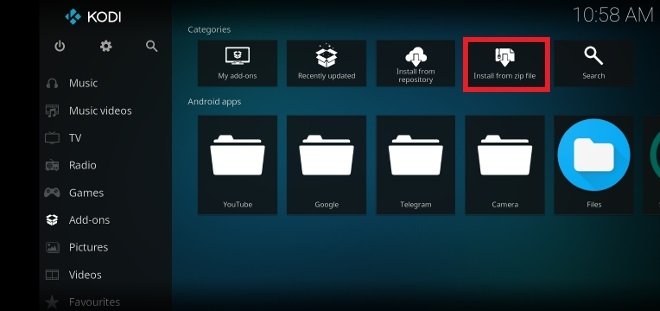 Locate the Install from zip file option
A file browser will open to let you browse through different directories. If you have not moved the downloaded ZIP file at the beginning of the guide, it will be in the download folder. Click on External Storage> Download and select the file from the list.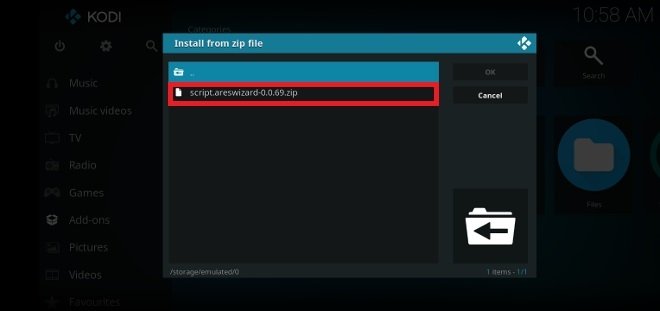 Browse until you find the Ares Wizard ZIP file
A few seconds later, you will see a notification in the upper right-hand corner that the add-on has been successfully installed.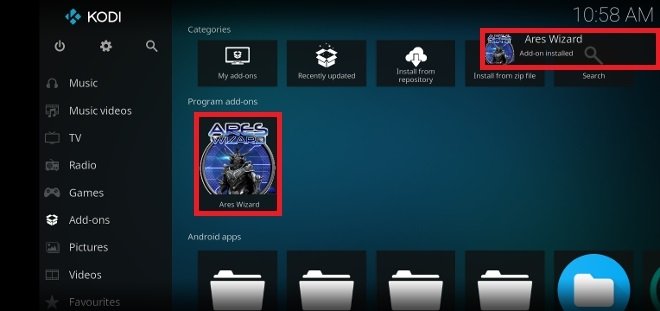 Notification and icon of Ares Wizard installed
Now, you only have to click on its icon to access all the contents of Ares Wizard.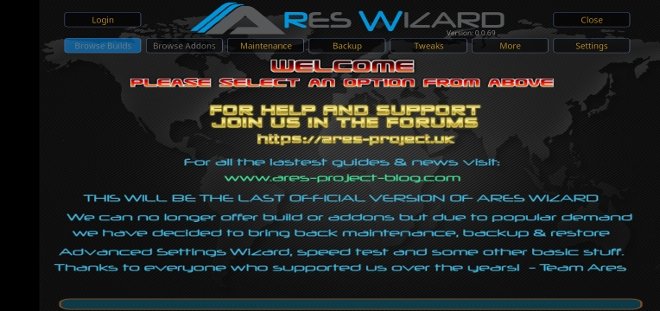 Ares Wizard's interface on Kodi for Android
From now on, you can enjoy all the contents provided by this add-on in your Kodi client for Android.