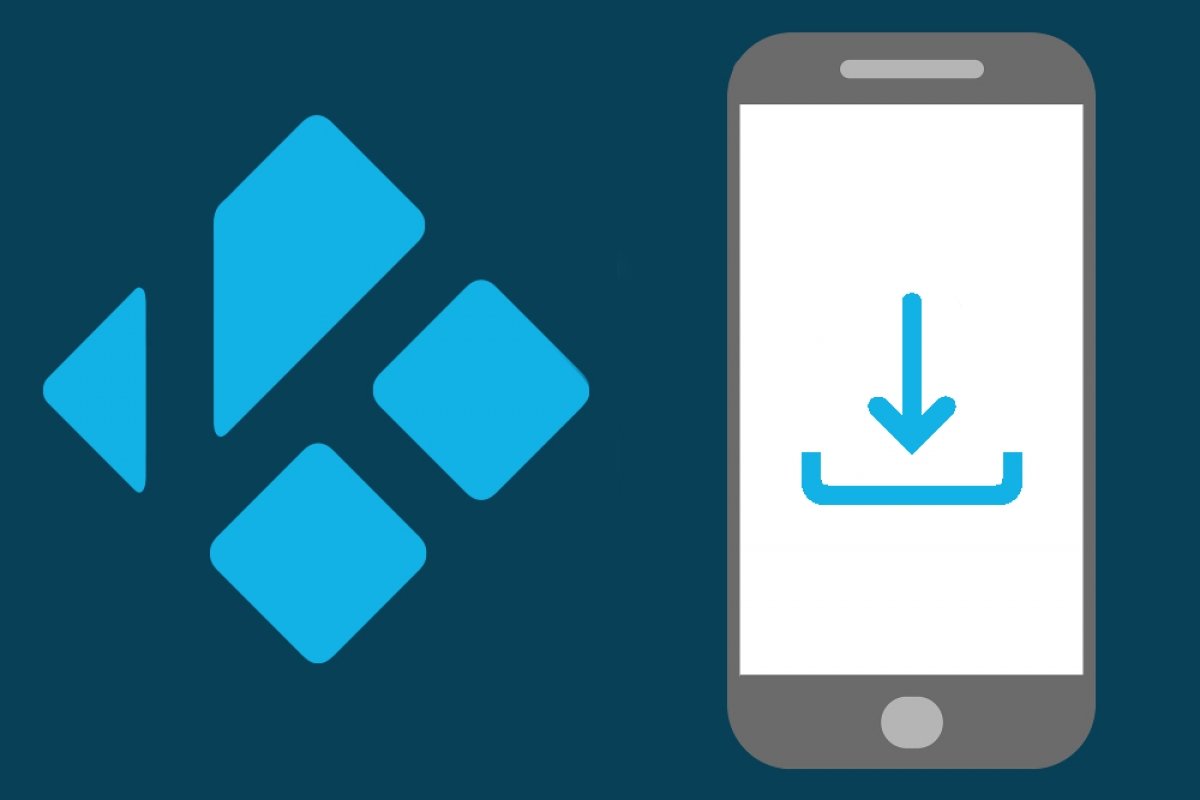 Installing Kodi on Android is as easy as installing any other app. First, you will have to download the latest version of the APK file. You can download it right here by clicking on the green Download button at the end of this tutorial. Repeat the operation in the following windows: click again on the same green Download button.
Depending on your Android version, you will receive a notification at the bottom of the screen or directly in the notification area visible by sliding your finger from the top of the Home screen down. The APK file can be found in your download folder, as usual, so just go there and click on the file you just downloaded.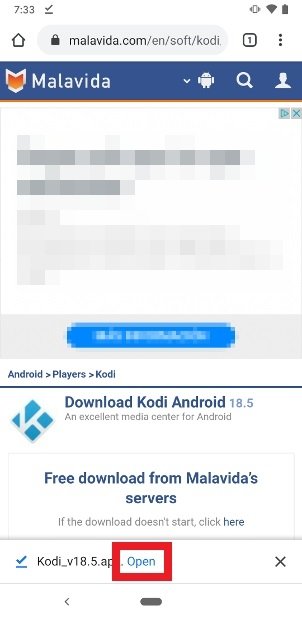 Open the downloaded Kodi APK
At this point, Android will ask you what you want to do with the app. Press Install to launch the application.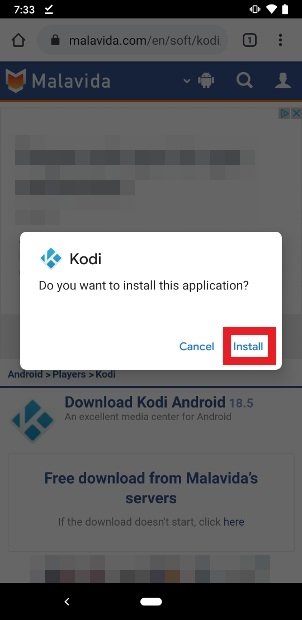 Start installing Kodi
When the installation is complete, you can open Kodi directly by clicking on Open. A Kodi icon will also have been created in your app menu, by clicking it, the application will open as well.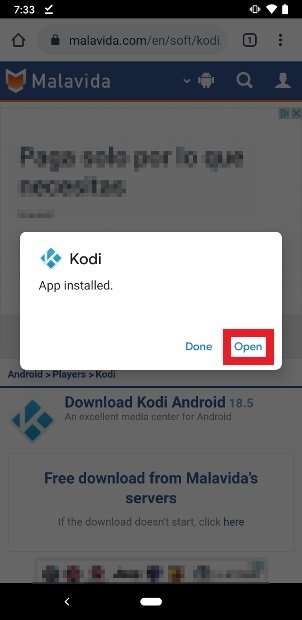 Once installed, open Kodi
The app will alert you that it requires permission to access your media files. It is a media center, and without those permissions, it will not be able to locate and organize the local content you keep on your device. Tap on continue.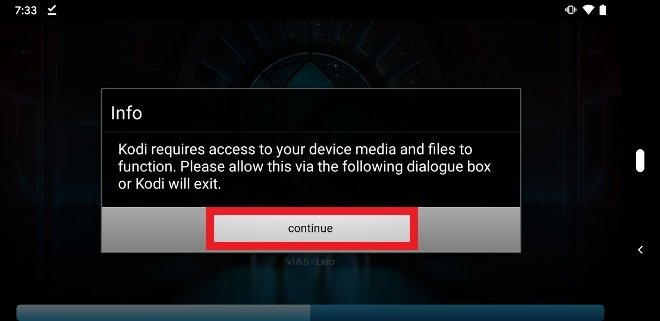 Kodi needs permissions to access your multimedia content
Confirm that you are granting the necessary permissions in the new window by clicking on Allow.
Confirm Kodi's access permissions
And that is it, no further complications. Now you can start configuring Kodi, either by locating all your folders with media files compatible with the media center or by installing add-ons and extensions to expand its possibilities, letting you access all kinds of movies, series, live TV or sports broadcasts and much more, there is a huge add-ons library available.