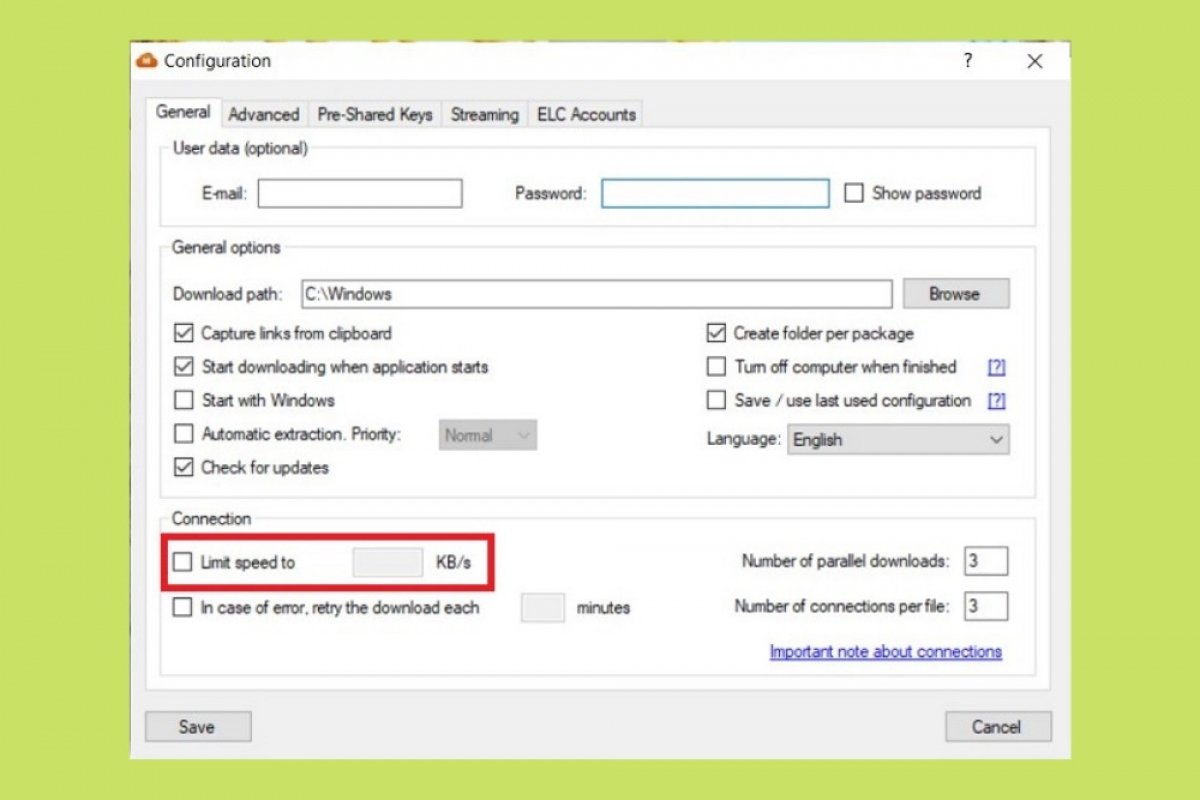 To be able to download files with MegaDownloader without any kind of restriction or limitation, we have to follow these steps:
Step 1: open the application and go to the settings menu. The latter can be found in the Options tab by accessing Configuration.
Step 2: now we have to configure the download folder appropriately. To modify this option we have to go to the Download path field, having to indicate the exact path of our desktop. In other words, you'd have to write C:/Users/Malavida/Desktop, for instance. If you don't know the exact path, you can press on the browsing button on the right hand side to find the folder manually.
Step 3: now save the changes with the button on the bottom left hand side. However, remember that you'll have to reboot the application for the changes to be made correctly.
Thanks to this simple modification, you can make sure that the download client doesn't come up with any kind of limitation or error messages.
As you probably already know, this isn't the official Mega download client but it offers us certain advantages, especially if we have configured it correctly, such as the following:
You can make the most of your bandwidth to download several files at the same time and at a higher speed.
The installation process is very simple and hardly consumes any operating system resources unlike other programs that also show too many adverts.
The development takes into account different security aspects, looking after any sensitive user information by means of the DPAPI and AES encryption protocols.