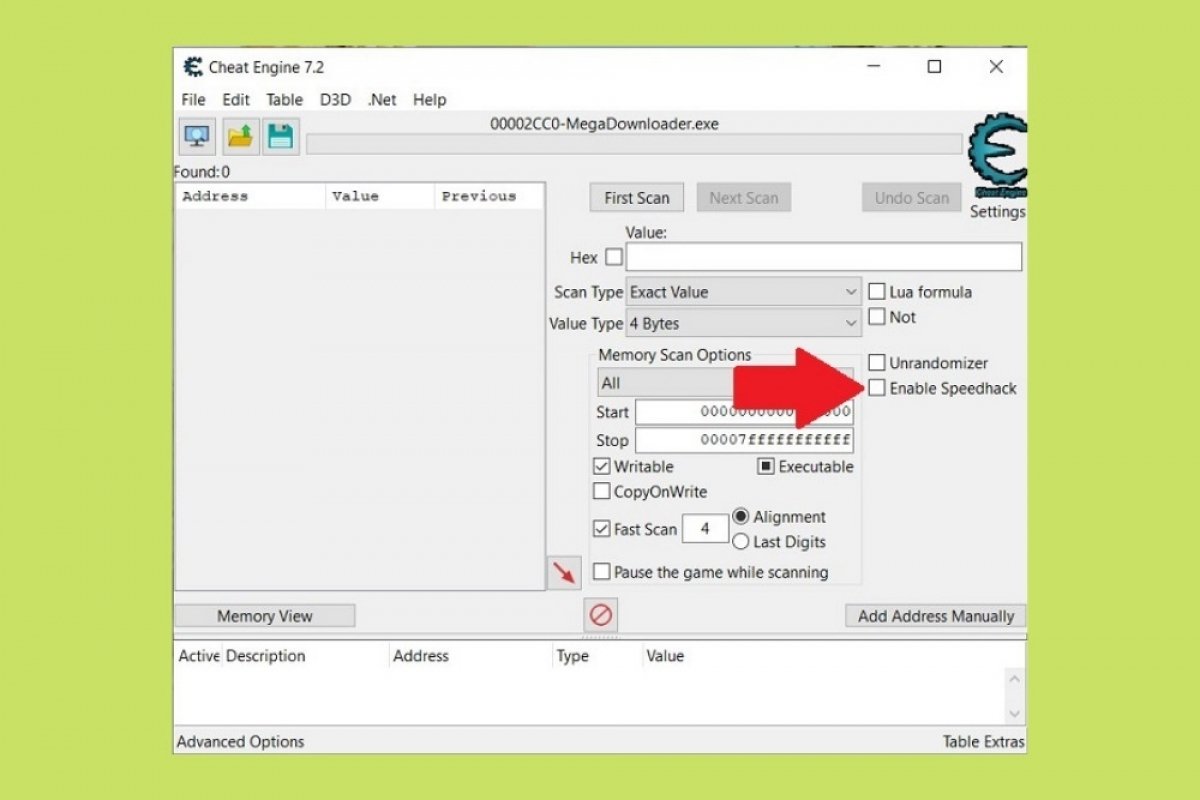 If configured appropriately, MegaDownloader can download much faster. To do so, you only have to follow these simple steps:
Step 1: run MegaDownloader and add a link to the download queue by pressing the + button.
Step 2: the next step is to download the program called Cheat Engine, which you can download by pressing the Download button that you'll find below. Just install and run the application. This is a program that allows us to create customized hacks and cheats for games as well as to improve the performance of certain applications installed on our computer.
Step 3: after opening the program, we only have to click on the computer-shaped icon found on the upper part of the interface.
Step 4: a pop-up window will open showing us a list of processes running on our operating system. Just select MegaDownloader.exe.
Step 5: after that, we'll have to check the Enable SpeedHack box and move the slider to 0.5 and then press Apply.
Step 6: we'll have to wait between 30 and 60 seconds to finally see that the download speed has been increased.
It's important to point out that the download speed will depend on the capacity of our Internet connection.
In any case, you should know that although it can be used to speed up downloads from Mega, this client isn't an official development as it has been created by a third-party developer called Andrés Soliño. In fact, there are other official applications for both PC and mobiles, such as the synchronization client or MEGA extensions for Chrome or Firefox. The advantage of MegaDownloader is that it offers us functions that aren't present in the the official clients.