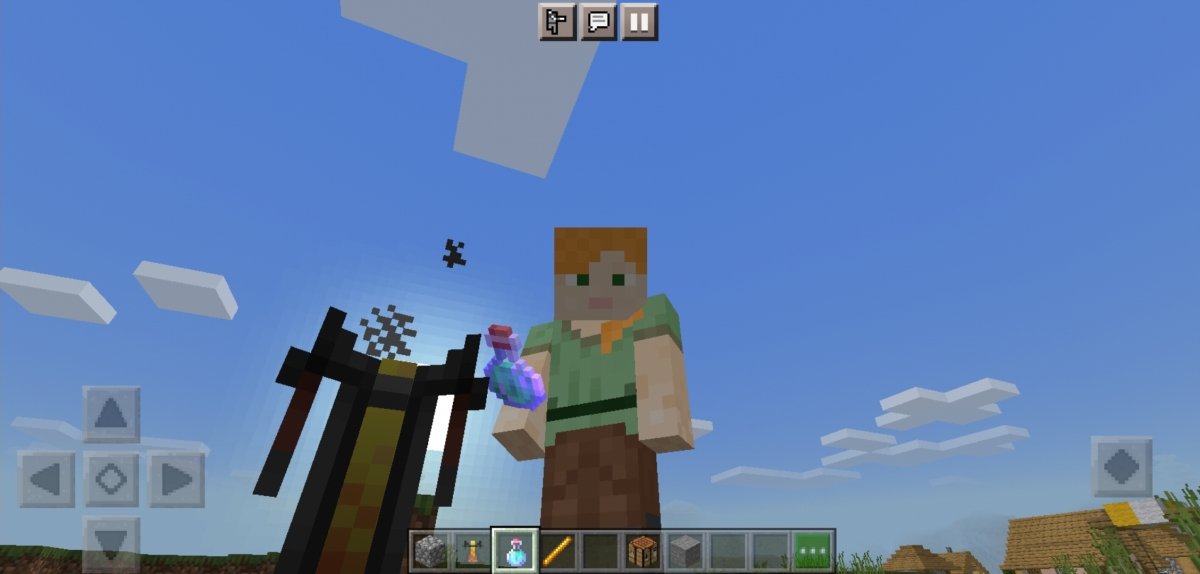 In Minecraft, it is possible to craft brewing by using a brewing stand and finding the necessary materials. Drinking brewing produces multiple different effects, some positive, such as invisibility or life recovery, and others negative, such as poisoning.
How to craft a brewing stand
To get your brewing stand, you must first collect three stone blocks and a blaze stick. The latter is the most difficult to get, as it requires encountering a blaze, which can only be found in Nether fortresses, and killing it. Once you have collected the materials, you must combine them on a crafting table in the following way:
First line: Empty
Second line: Blade rod in the center
Third line: 3 stone blocks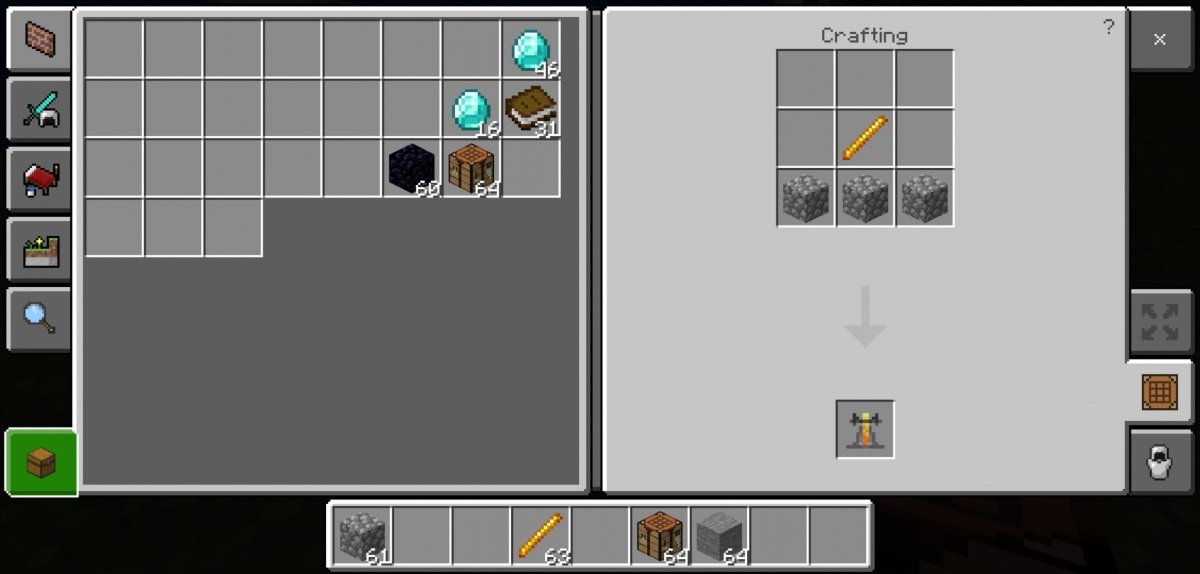 Recipe to craft a potion base
With the brewing stand already crafted, it is now time for crafting potions.
Alchemy recipes
To produce potions, it is necessary to place a fuel in the box on the left and a bottle of water in one of the potion boxes. Next, it is necessary to add the ingredients one by one in an established order. The water bottle will be transformed into the potion we wish to craft.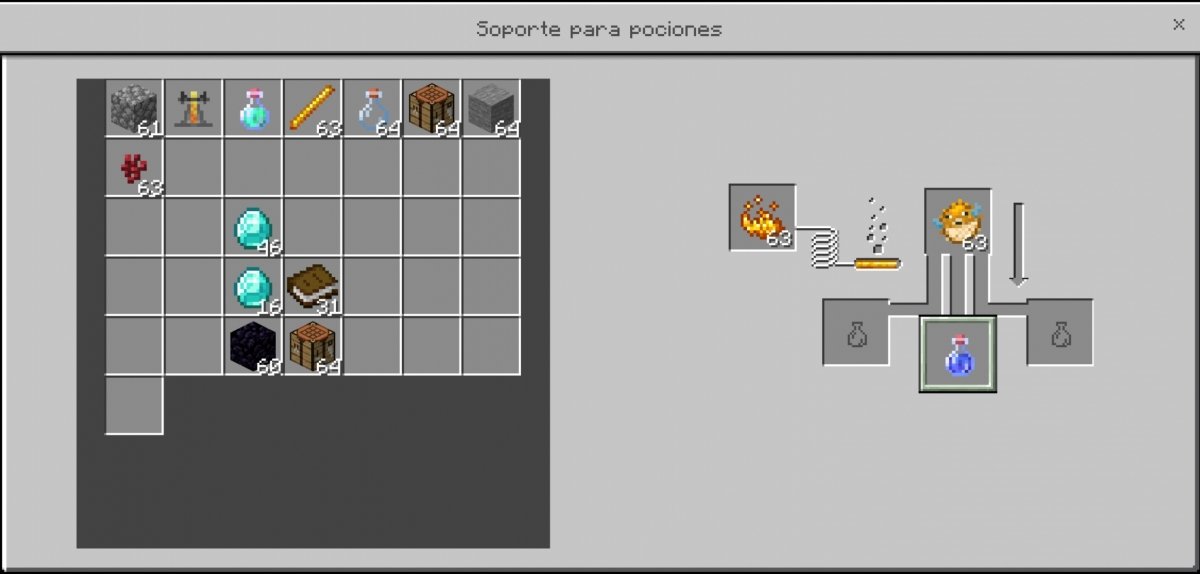 Crafting a potion
There are a large number of different potions and recipes, although some have higher efficiency. Below is a list of some of the best alchemy recipes.
Slow falling: Nether wart + phantom membrane
Healing: Nether ward + glistering melon
Healing II: Nether ward + glistering melon + glowstone dust
Harming: Nether ward + glistering melon or spider's eye + fermented spider eye
Harming II: Nether ward + glistering melon + glistering melon or spider eye + fermented spider eye + glowstone dust
Weakness: Fermented spider eye
Extended weakness: Fermented spider eye + redstone dust
Strength: Nether ward + flame dust
Strength II: Nether ward + flame dust + glowstone dust
Extended Strength: Nether ward + flame dust + redstone dust
Fire Resistance: Nether ward + magma cream
Fire Resistance extended: Nether ward + magma cream + redstone dust
Invisibility: Nether ward + golden carrot + fermented spider eye
Invisibility extended: Nether ward + golden carrot + fermented spider eye + redstone dust
Slowness: Nether ward + sugar or rabbit's foot + fermented spider eye
Extended slowness: Nether ward + sugar or rabbit's foot + fermented spider eye + redstone dust
Swiftness: Nether ward + sugar
Swiftness II: Nether ward + sugar + glowstone dust
Extended speed: Nether ward + sugar + redstone dust
Regeneration: Nether ward + Ghast's tear
Regeneration II: Nether ward + Ghast's tear + glowstone dust
Extended regeneration: Nether ward + Ghast's tear + redstone dust
Water breathing: Nether ward + puffer fish
Extended water breathing: Nether ward + puffer fish + redstone dust
Leaping: Nether ward + rabbit's foot
Leaping II: Nether ward + rabbit's foot + glowstone dust
Leaping extended: Nether ward + rabbit's foot + redstone dust
Poison: Nether ward + spider's eye
Poison II: Nether ward + spider's eye + glowstone dust
Poison extended: Nether ward + spider's eye + redstone dust
Night vision: Nether ward + golden carrot
Night vision extended: Nether ward + golden carrot + redstone dust + redstone dust