To get WhatsApp with a landline phone number, you need to download WhatsApp Business, the version of the app aimed at small businesses so they can easily keep in touch with their customers. This version (which is not the conventional one) is the one that lets us configure the fixed telephone number.
First, download and install the application by tapping on the green button above and install it. Once you have done so, open it and tap on Agree and continue: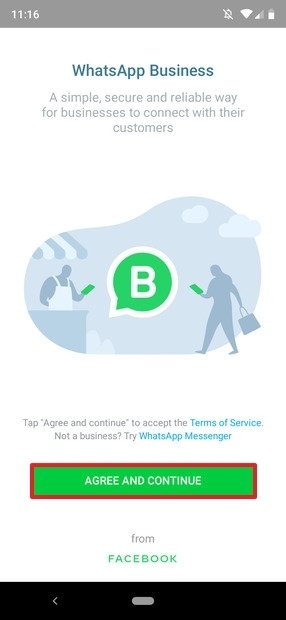 Initial configuration of WhatsApp Business
On the next screen, enter the landline number you want to use and tap Next: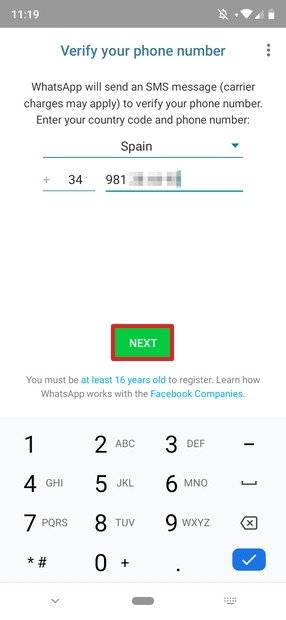 Entering your phone number
A message will appear asking us if we are going to verify the number we have entered. If it is right, we tap on OK. Otherwise, in Edit (in this case we will click on OK since the number is fine):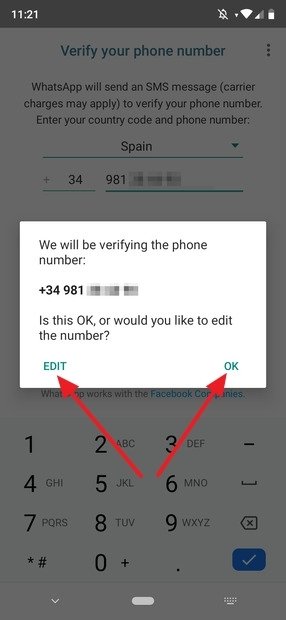 Confirming the phone number
The landlines cannot receive messages, so in the next screen, we will tap on Call me, so that we will receive the verification code (which we will have to enter manually) through a phone call: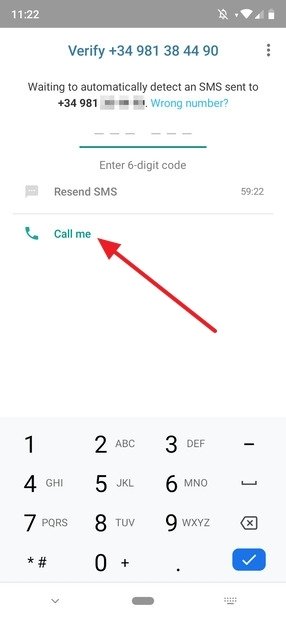 Button to call your landline
Once we have completed all of these configuration steps, we will be able to use WhatsApp with a landline phone number. We insist that to use this method, it is necessary to download and install WhatsApp Business, with the conventional version of the app, this is not possible. And do not get carried away by its name: although it is aimed at businesses, it can be used by anyone and the developers are not going to make sure that everyone who downloads it runs a business.