When you change countries, you are changing the geographical region from where you play Garena Free Fire, and you need a VPN to do so. This type of service is usually offered in the form of an application and acts as an intermediary between you and the game servers, giving you the ability to appear to be connected in one place when you are actually in another.
There are hundreds of VPN services for Android. There are free and paid apps, although the paid ones work better. We are going to show you how you can change countries in the game using a free VPN, but if you choose a paid VPN (not only for this but to enjoy the many additional benefits it offers) you will have a much better chance of making it work properly. Neither all the VPN services nor all the servers offered by the different countries are effective.
HolaVPN lets you efficiently change your region, in fact, it has a section in its interface just to make this change, although depending on which server you choose, you could be more or less successful. First, download and install the app on your phone by tapping on the green Download button.
Assuming you already have Garena Free Fire installed, open HolaVPN either at the end of the installation if you just finished installing the app or from the icon you created in your app menu. On the main screen of the app, find the Garena Free Fire icon, and tap it.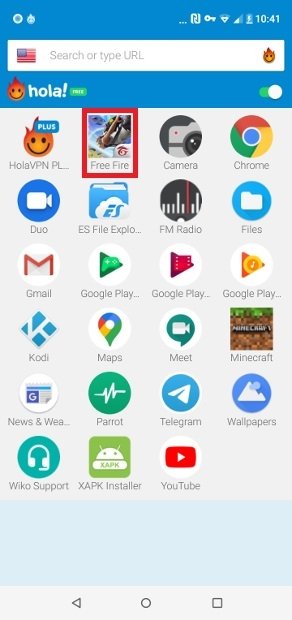 Search for Garena Free Fire in HolaVPN's menu
On the right side, tap on the U.S. flag, for example.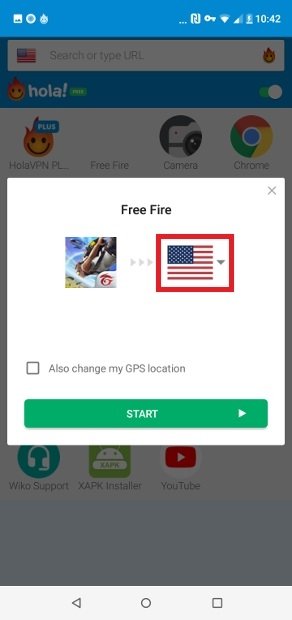 Press on the flag to select a country
This will display a new menu with a list of countries. As you can see, there are free and paid servers. Choose the one that corresponds to the geographical region where you want to play.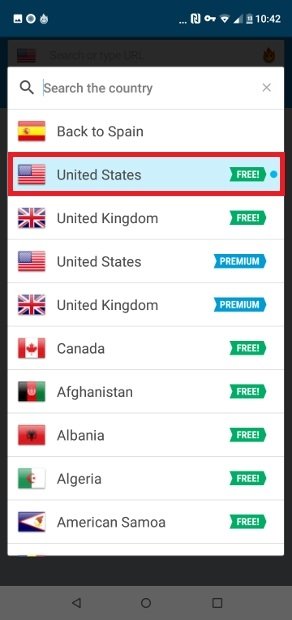 Choose the country from the list
Back on the previous screen, tap Start, the green button, to launch the game.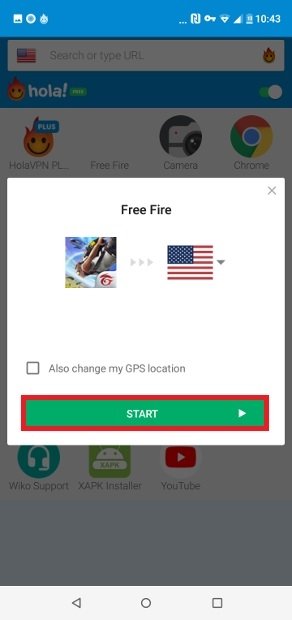 Press the Start button
Once Garena Free Fire has run and downloaded the necessary files, you can check from the home screen that the geographic region has changed. You can also check your new country in the game settings.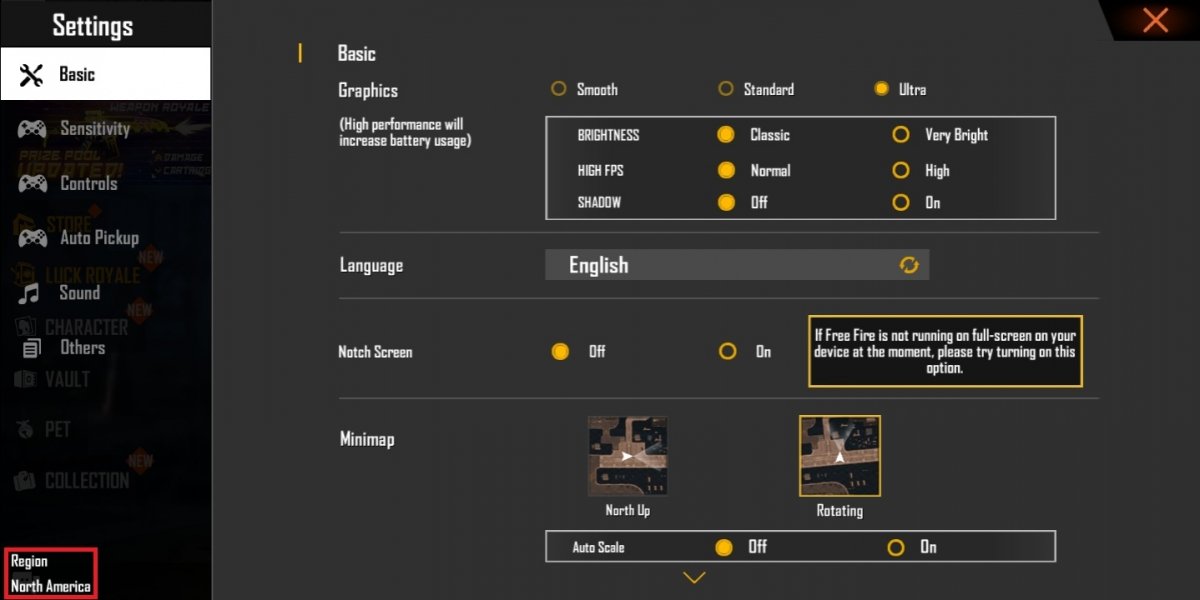 Country changed in Garena Free Fire
If HolaVPN does not meet your needs, you can try any other VPN service available for Android. The procedure will be similar in all cases: install the corresponding app, connect to the VPN server in the country you want, and then, run Garena Free Fire, if everything has gone well, the changes should be immediate.