WhatsApp is the star of messaging apps, as it currently has millions of users around the world. This service is simple and convenient to use, and it lets us communicate with everyone, both personally and professionally with Business accounts. For this very reason, the best thing we can do is keep our accounts' security level as high as possible, and one of the best ways to do it is by enabling two-step verification.
How to protect your WhatsApp account with two-step verification
As you probably know, to use WhatsApp we need to receive an SMS or a call with an activation code on our smartphone. Without this code, it is impossible to use WhatsApp, making this the first security measure we have against account theft. However, if someone manages to get hold of this code, they could steal access to our account, which is something nobody wants to experience.
For this very reason, enabling an access code for our WhatsApp account would be very convenient, and that is precisely what a two-step verification does. When we enter this PIN, WhatsApp will ask us for a six-digit code once we have done the activation process with the code we have mentioned above, so without this code, it will not be possible to activate WhatsApp. To enable this feature, just follow the steps below:
Open WhatsApp and tap on the three vertical dots at the top right of the screen.
In the drop-down menu, choose the Settings option, and within this section choose Account.
Under Account, choose the Security option.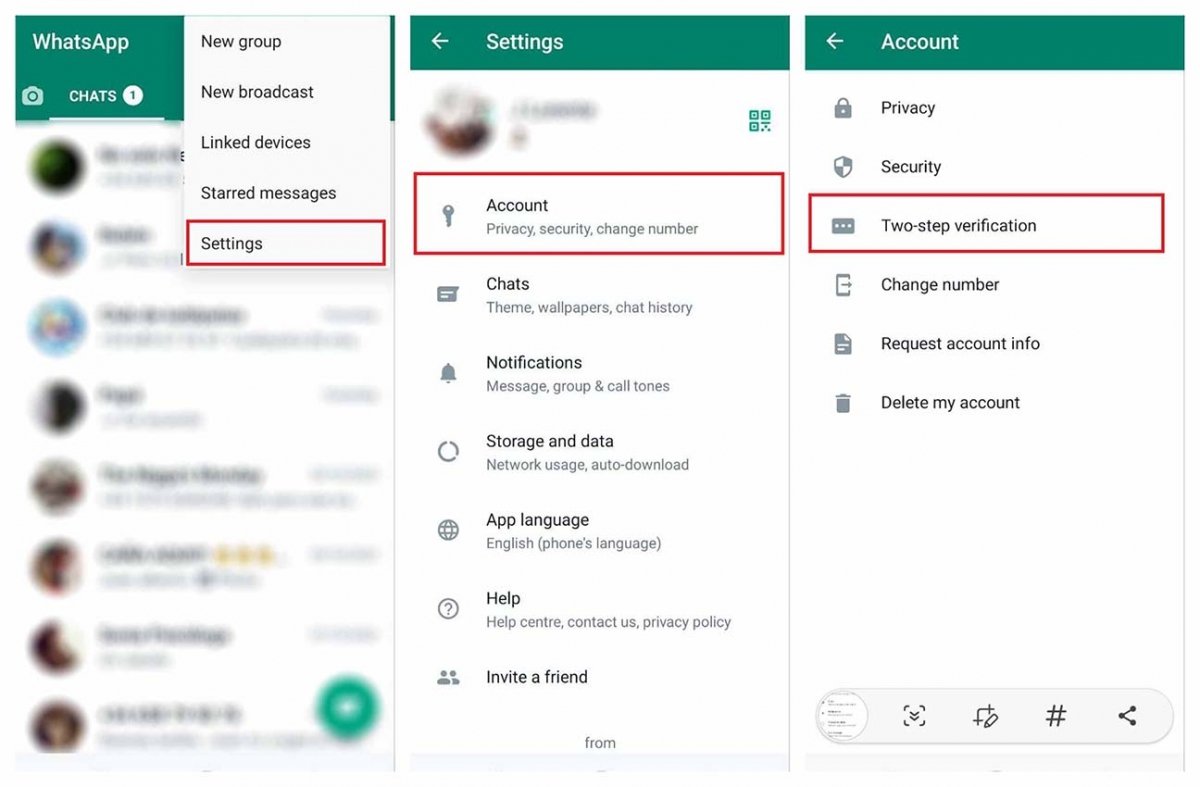 Steps to active two-step verification on WhatsApp
Choose the Two-Step Verification option, where you will have to enter the PIN mentioned above.
When you tap on Activate, you must enter the 6-digit code of your choice.
The process lets us enter an e-mail address to be able to recover the PIN in case we forget it.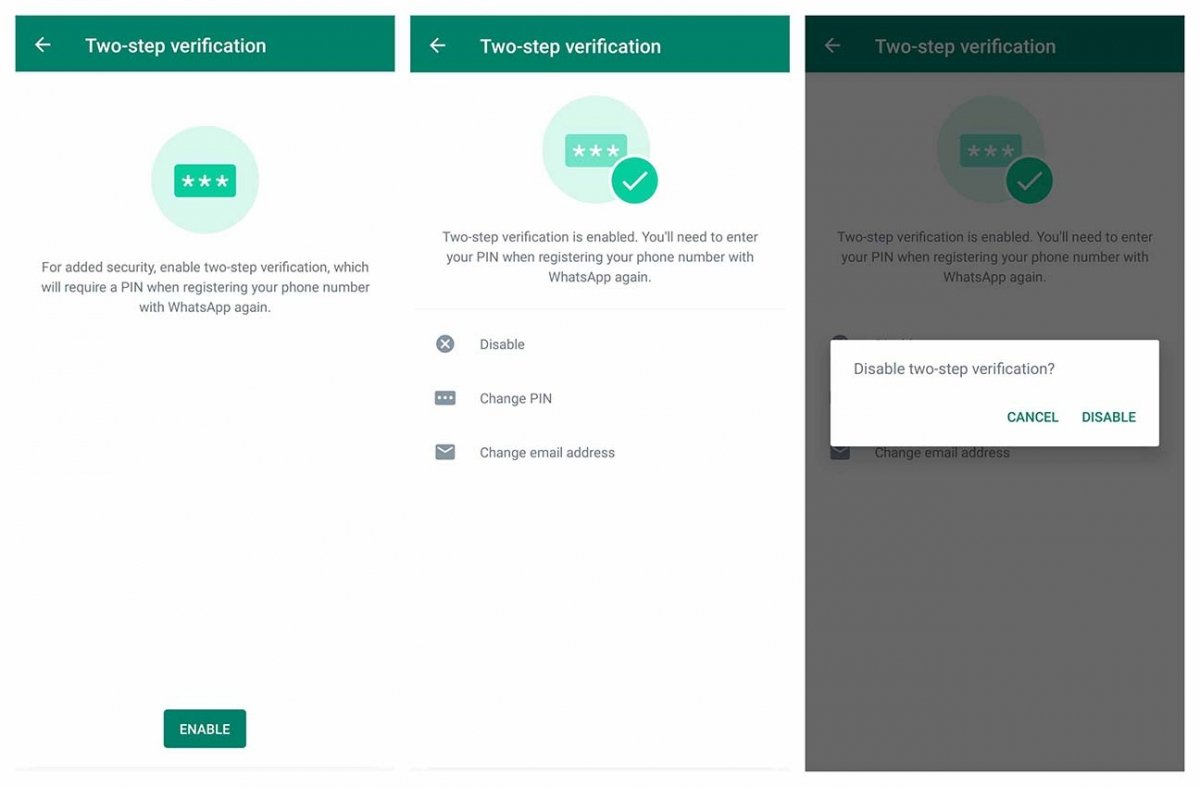 This is how you can activate and disable two-step verification on WhatsApp
Once we have entered the PIN, WhatsApp also gives us the option to deactivate this PIN, change it, or change our email address.