Instagram does not offer its users a direct download of the content hosted on its servers. Because of this, it is necessary to use third-party applications to perform this action. Unfortunately, this type of application tends to disappear over time or change its name. So in this guide, we will show you how to download any Instagram image, including the ones you uploaded, with a simple Telegram-based trick.
The first step is to locate the image you want to download. Then, tap on the three points at the top.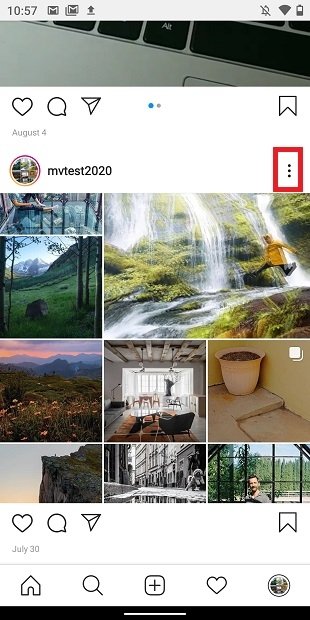 Image options menu
Now, tap on Share to.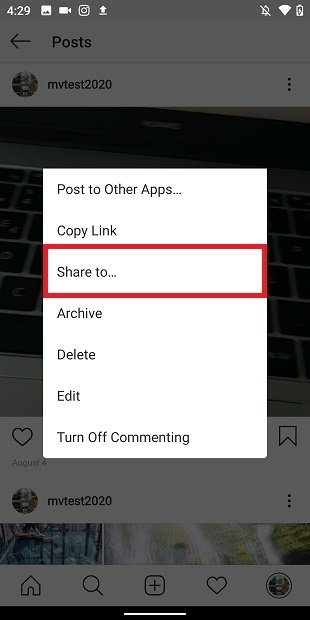 Send the post to another app
From the menu that will display, find, and select Telegram.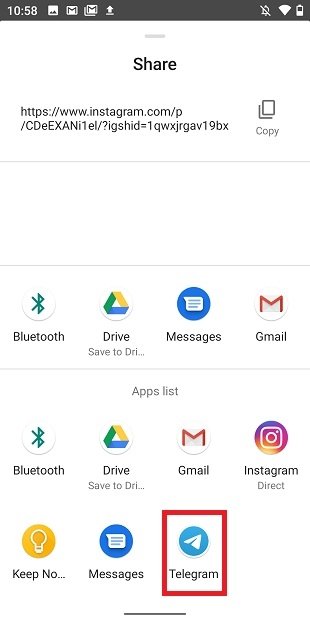 Share the image with Telegram
Now tap on Saved Messages to send yourself an Instagram post. You should know that this trick also works if you send the image to someone else.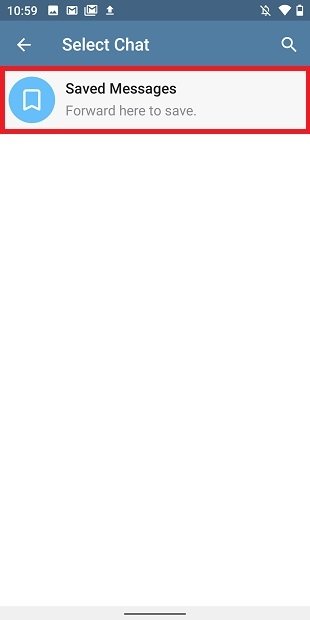 Saved messages chat
Confirm the sending by tapping on the Send button.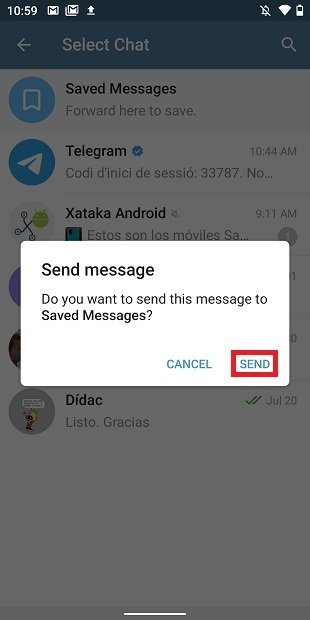 Confirm the sending
Now, go to the Saved Messages conversation, or the one you sent the content to, and tap on the three dots above the image. Then, use the Save to gallery option to download the file.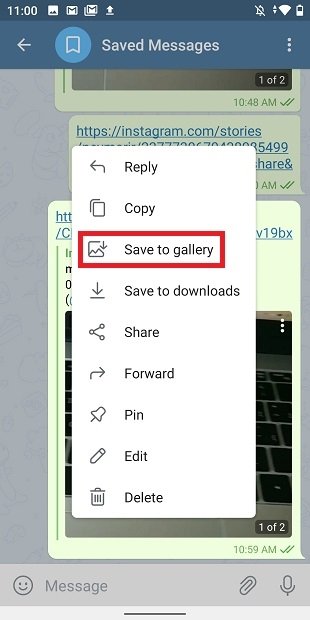 Send the image to the gallery
At that time, the photo will be in your device's local storage and you will be able to view it in your gallery, send it again, or create a backup in the cloud, in services such as Google Photos. This simple process allows us to save as many images as we want. There is no limitation whatsoever, beyond the impossibility of downloading several images simultaneously.
On the other hand, if you wish to download all your images, you can do so at the following address: https://www.instagram.com/accounts/login/?next=/download/request. Login to Instagram and enter your email address. Within 48 hours you will receive confirmation of your request with the link to download all your content.