All your Instagram activity is recorded. On the one hand, this serves to improve the content recommendations, further customize the ads, and improve the application's performance. All this information is stored and processed by Instagram and consequently by Facebook.
Additionally, there is some private information that you allow other users to see. For example, by using direct messaging, others can see when you were last online, if you read a message, or if we are online. Clearly, in most cases, providing this information weakens the privacy of our Instagram account.
If you want to prevent others from knowing what your latest movements have been, keep reading. Let us explain to you how to avoid it step by step. The first thing you have to do is download the APK file. To do this, tap on the three horizontal lines that you will find on your profile page.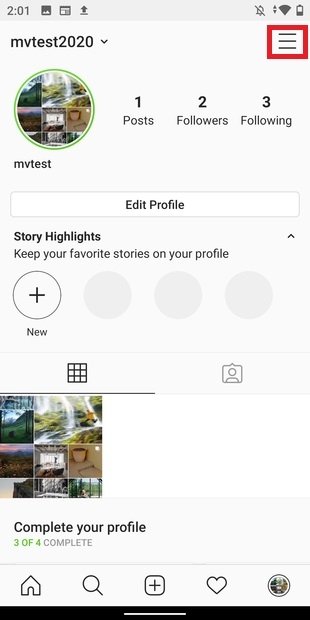 Open the side menu
Then, tap on Settings to open the general settings.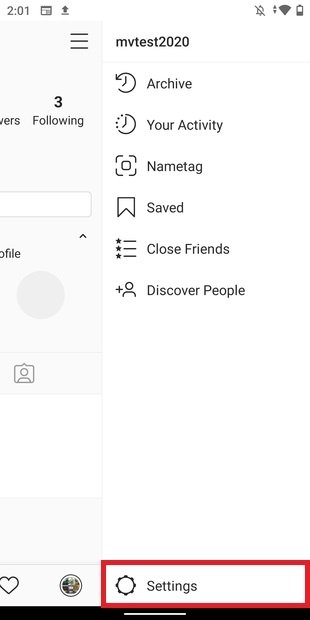 Open Instagram's settings
Go to the Privacy section.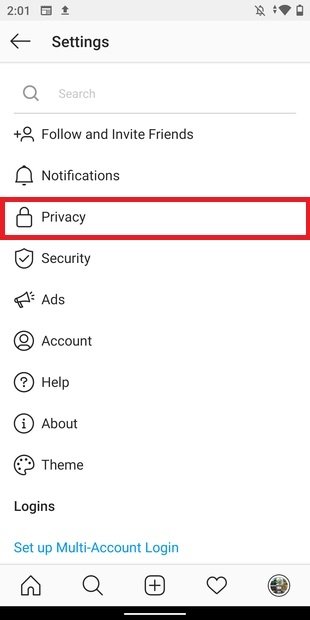 Privacy settings
Now, tap on Activity account to show more options related to your activity.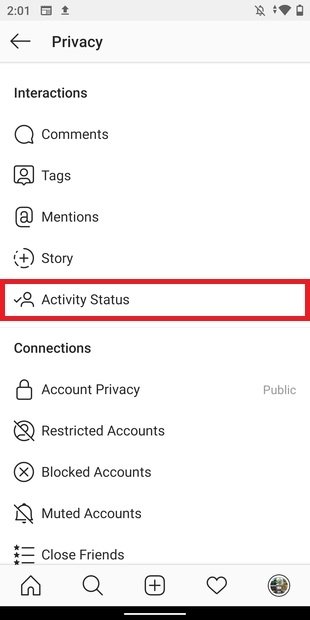 Activity status menu
As you can see, the switch next to Show Activity Status is activated.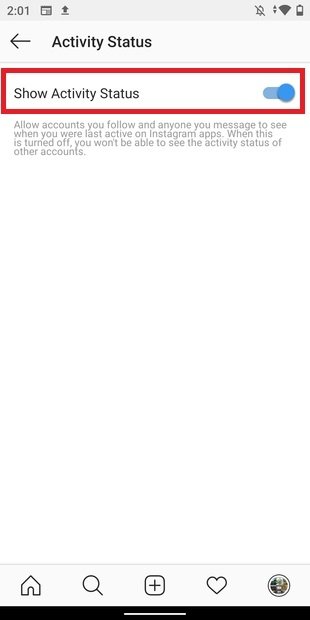 Active activity status
Now, slide the switch to the left to deactivate the public activity status.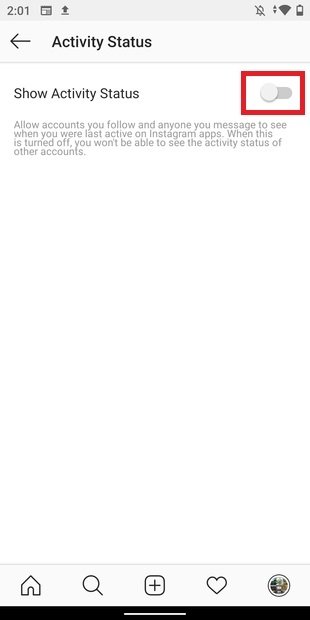 Show the activity status disabled
From this moment on, nobody will be able to know the last time you were online or if you read the received messages. Keep in mind that by activating this function, you will also stop seeing other people's activity. That way, if you want to know what the activity of other accounts is, you are required to show yours.