Instagram lets its users edit certain fields in a photo after it has been uploaded. Specifically, after posting an image, you can modify the comment and the location. You can also tag other users in the picture. Unfortunately, the service prevents any content modification. Therefore, you cannot change filters or other settings, such as brightness or contrast. In that case, you have no choice but to delete the image and upload it again.
To make a post-publication edition, open the corresponding image. Then, tap on the menu of the photograph, represented by three vertical points.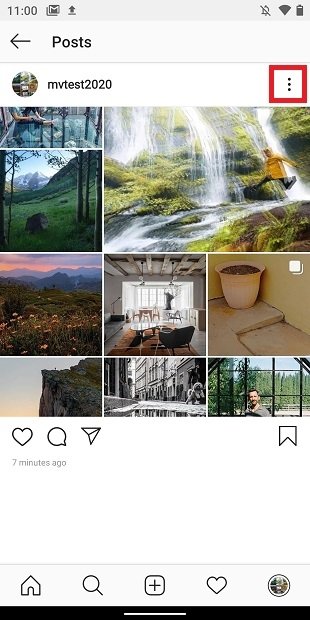 Image menu
Now, on the pop-up menu, use the Edit option to start editing.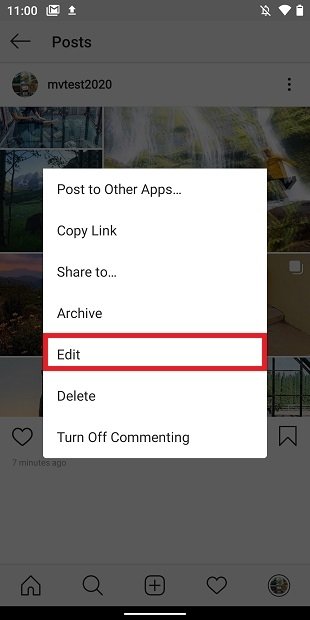 Edit a published image
Use Add Location to add a location. By doing this, you can significantly increase the photo visualizations.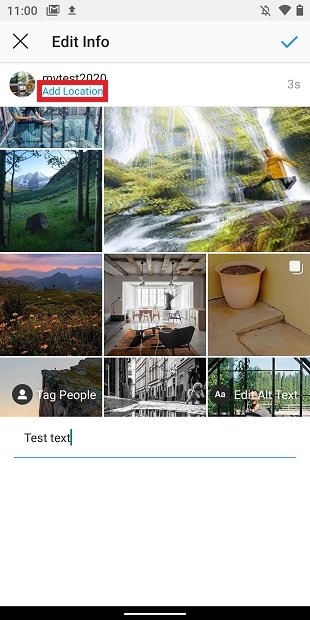 Add your location
Tap on Tag People to tag other users.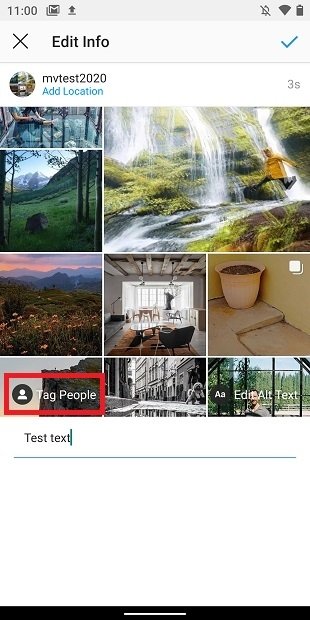 Tag other users
Write alternative text for the visually impaired using Edit Alt Text.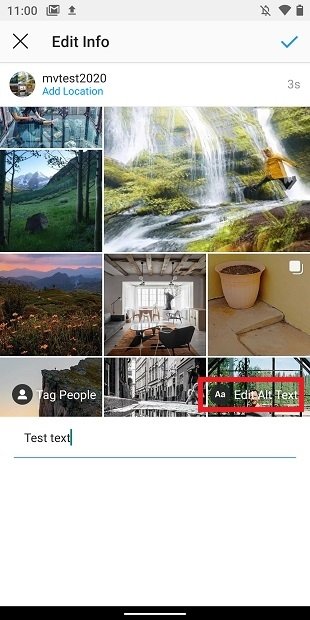 Add an alternative text
Finally, use the Write a Caption text field to add or edit the comment text. You can add emojis, text, or new tags also called hashtags.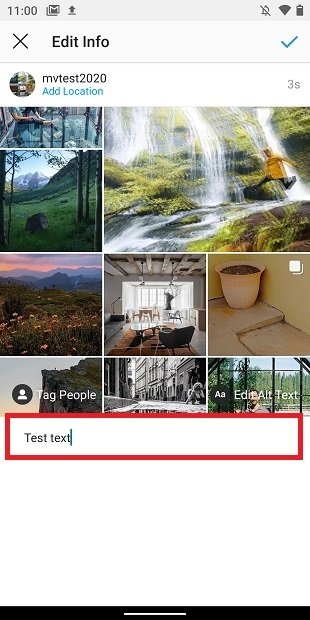 Add or edit a comment
In this simple way, you can add information and other elements to an image you have already uploaded. By the way, do not forget to tap on the top button to save your changes.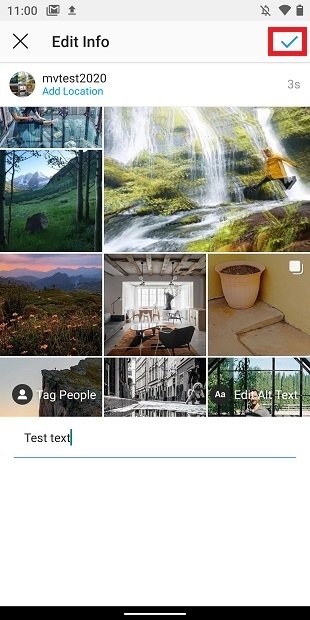 Confirm the changes made
As you can see, uploading the image does not mean that you cannot edit it. So, whenever you want to do it, follow our guide and you will make that not so perfect image look at the same level as the best ones in your profile.