When we use the term repost, we speak of an action very similar to retweeting. On Instagram, reposting consists of posting the images of other users on our profile. That way, we can add personalized commentaries and our own tags. Unlike Twitter, Instagram does not let this process be carried out officially. Therefore, in the following article, we will make use of the Regrann application. You can download and install it using the link below.
Once you finish the installation process, open the application, and grant it the necessary permissions. Then, access Instagram and locate the image you want to repost. Tap on the three upper dots to open the menu.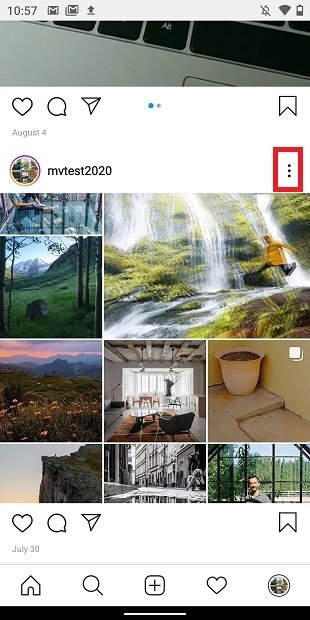 Show the image's menu
Use the Share to button to share the image.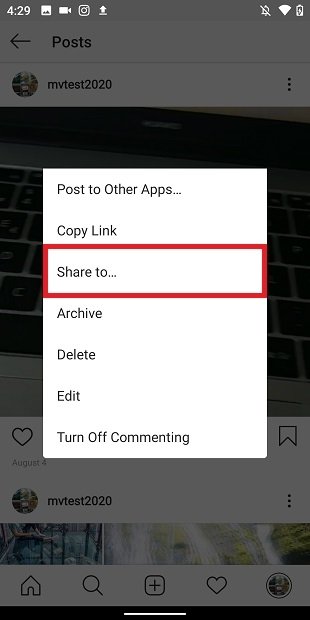 Share the post with another app
Select Regrann from the following menu.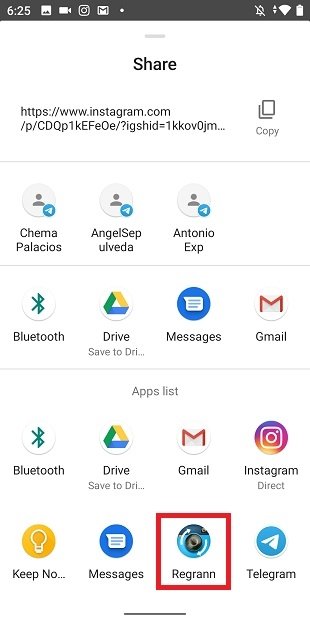 Post through Regrann
Then, use the Feed button in the lower right corner to upload the image to your profile.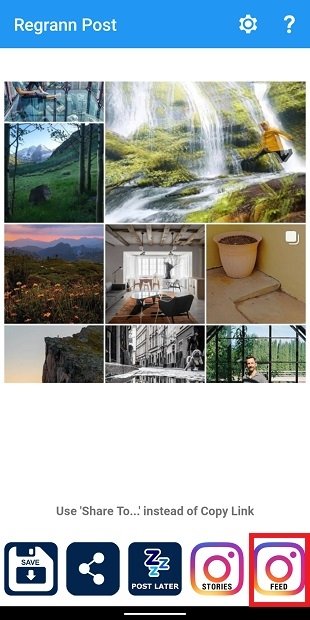 Send the image to our feed
Tap on the arrow to continue.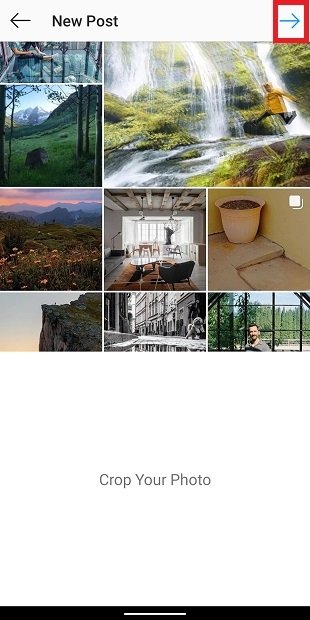 Start posting on Instagram
Apply a filter, if you like, and tap on Next to continue.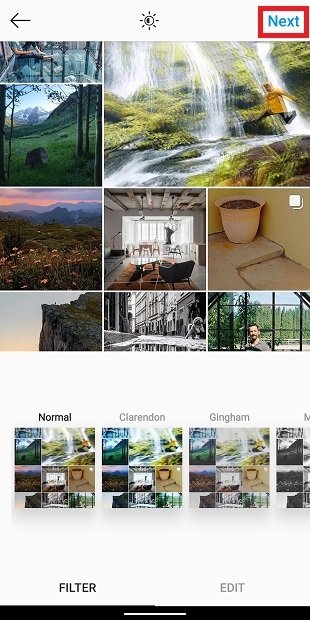 Apply filters to the repost
Write a comment and assign tags to the image. Add, if you wish, the location, and share the content on other social networks. Once you have finished, tap on Share to share the image.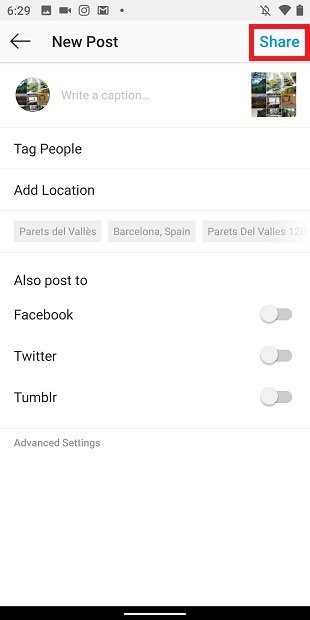 End the publication
Do not forget that, by doing this, you are using the creation of another person. Therefore, remember that the right thing to do in these cases is to recognize the authorship of the image or video you are reposting. Although there are several ways to do this, the most advisable and ethical way is to mention the user in the commentary. For greater visibility of the original author, the mention must be made at the beginning of the text. You can also label its creator in the image.