WhatsApp sends different notifications with information about your status to other users. One of these alerts appears when you write a message. The rest of the users, both in groups and in individual conversations, can see the "Typing" message. Obviously, those who are more jealous of their privacy may prefer this not to happen. If this is your case, we tell you how to prevent others from knowing that you are writing a message.
How to remove the "Typing" message from WhatsApp with the airplane mode
The simplest method to avoid the appearance of the "Typing" message is to use airplane mode. Before writing the message, swipe down from the top of the screen to display the control center.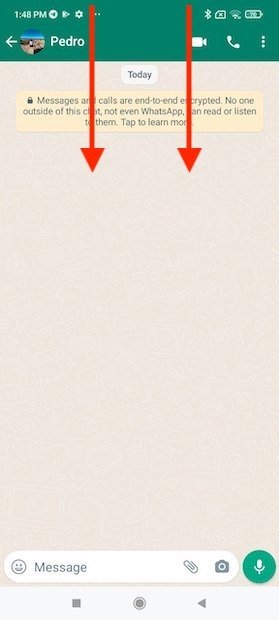 Open your phone's control center
Then, look for the airplane icon and tap on it. By doing so, you will disconnect the phone from the network and turn off the wifi and mobile data connection.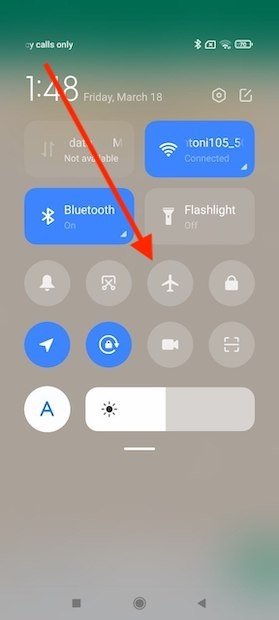 Enable the flight mode before writing a message
Notice that at the top of the screen, in the status bar, an airplane appears. If that is your case, write your message. Because the WhatsApp application is not connected to the Internet, it cannot send the "Typing" message to the other user. When you finish typing, tap on the submit button.
Write the message while the flight mode is enabled
You can send as many messages as you see fit, although none of them will leave your phone. If you have finished typing, open the control center again and turn off the airplane mode.
Disable the flight mode and put the phone back on the network
WhatsApp will recover the connection and send all messages at once, without informing the other users that you have been writing or for how long. In summary, these are the steps you should follow:
Activate the airplane mode.
Compose your message and send it.
Deactivate the airplane mode to send the message.
How to remove the "Typing" message from WhatsApp by replying from notifications
Another way to prevent WhatsApp from displaying the "Typing" notice to other users is to reply from the notifications. Once you receive a message, tap on Reply to reply directly from the message.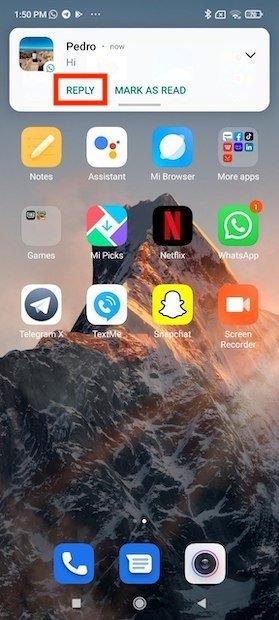 Reply from a notification
Type the text you want to send to the other user. Do it normally and without hurries. By tapping on the Reply button, the notification is held for as long as necessary.
Write and send a message
Finally, tap on the send button that you will see on the right side of the text box. The reply will be transmitted to the contact without the contact being able to know how long you have been writing. In short:
Open the notification of a received WhatsApp message and tap Reply.
Write your answer.
Send your message by tapping the button available in the same text box.