WhatsApp is gradually introducing new features to make WhatsApp statuses more like Instagram stories. However, it is not yet possible to add music to our posts. At least not directly.
There is a very simple trick to add music to our statuses. The good news is that we will not need to install any additional app. However, the audio quality is not going to be as good as the one offered by Instagram's music tags. Here we show you how to do it step by step.
How to make a WhatsApp status with music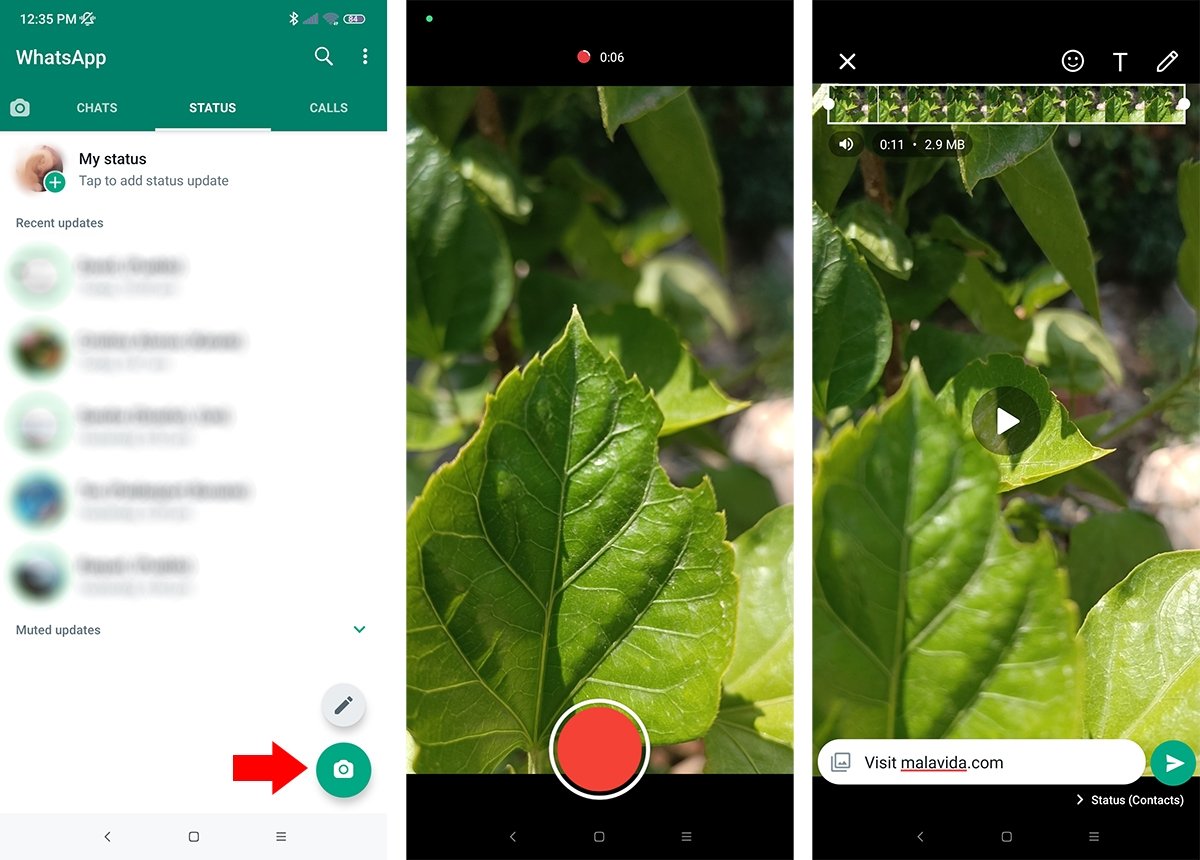 Steps to add music to WhatsApp statuses with any music player
To add music to your statuses, all you only need to have a music player installed on your smartphone, such as Spotify, Musicolet, or any other. All you need is to be able to play music in the background, a feature that is already included in most players. Then you must follow these steps:
Open the music player of your smartphone and choose the song you want to play in the background.
Open WhatsApp and go to the Status tab.
Tap the camera icon, and without stopping music playback, press and hold the round button to record a video.
Lift your finger when you want to stop recording and, if you wish, trim the result before publishing it.
The only "hard" part of this trick is that you have to be quick to match the fragment of the song you like the most with the 15 seconds of recording time available. However, you can always cancel the status publication and try again. Once we are happy with the music video, we can add a text before posting it or even add stickers to WhatsApp statuses.