No matter the reason, you may need to block another user on Instagram at some point. In this article, we will explain in detail all the steps you must take to do so.
First, find the profile of the user you want to block.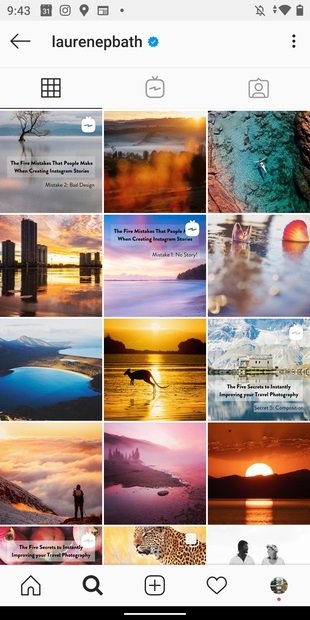 User profile to block
Tap on the three points to open the pop-up menu. You will find them in the upper right corner of the screen.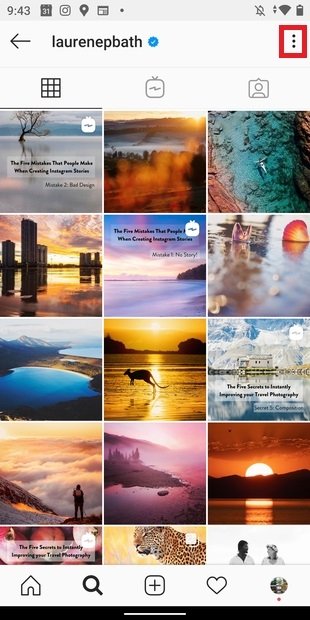 Open the user options menu
Then, tap on Block to activate the account blocking.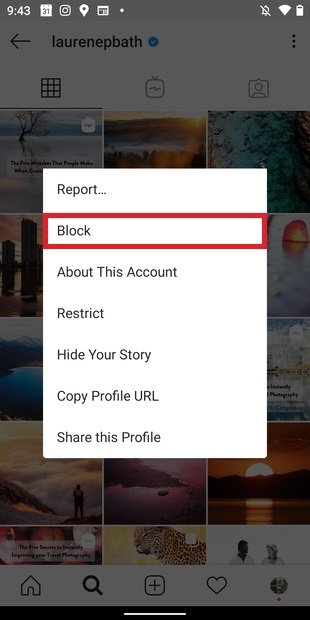 Profile options menu
In the confirmation message, use the Block button again to continue blocking.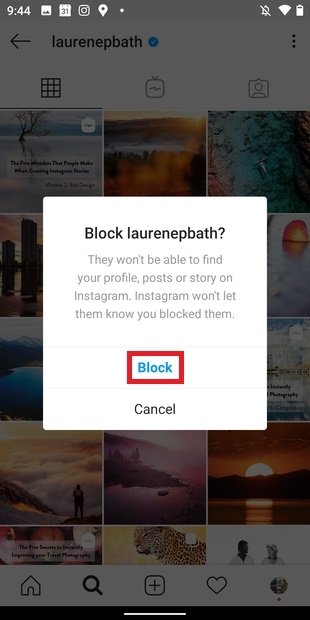 Block an Instagram user
Then, tap on Ok to finish.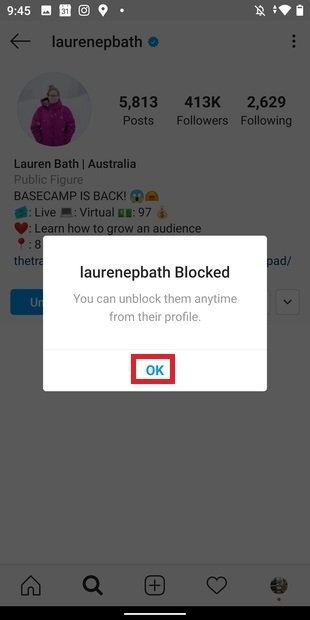 Confirm blocking an Instagram account
Once you have done this, you will be able to check that you have also lost access to the blocked user's content and that a blue button called Unblock has appeared at the bottom of the biography. This confirms that the process has been successfully completed.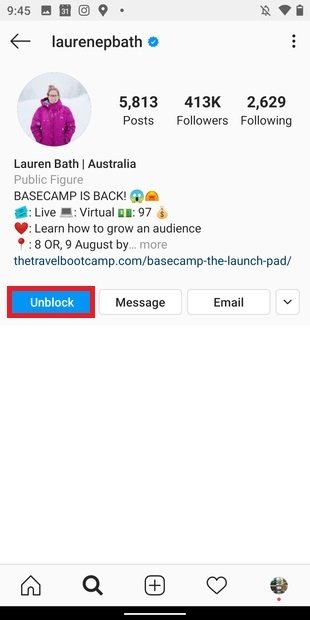 User blocked successfully
From this point on, certain restrictions apply to the user who has been blocked. For example, it will no longer be able to find you in the search bar or visit your profile. Nor the user will be able to comment on your content or hit the like button. Also, all the comments and "likes" will be removed from our profile.
Remember that even if you keep your pre-blocking conversations, you can no longer send new messages directly to this contact and you can no longer receive them. From this moment on, we can say that your account has disappeared for the person you have blocked. However, if your profile is public, anyone can still view it from a web browser. To avoid the latter, you should make it a private profile.
Finally, note that Instagram does not notify that we have blocked an account to its owner. Therefore, you can block and unblock a user and the user will probably never realize it.