Instagram stories are one of the most interactive elements in existence. Thanks to their many options, they have become an exceptional way to interact with other accounts. For example, it is possible to conduct surveys, add music, tag others, or even ask questions. As for this last function, we can affirm, without fear of being mistaken, that it is the ideal way to know the opinion of your followers.
To ask a new question you just need to add the tag Questions to our story. Then, all we have to do is write the question and submit the story. However, how to consult the answers received? Keep reading, because, in this article, we give you the answer. The first thing you must do is access your profile by tapping on your avatar in the bottom menu.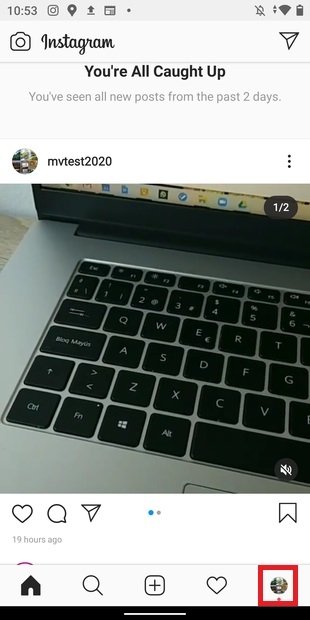 Access our profile page
Then, tap on your profile picture. Remember that you must take all these steps before your story expires.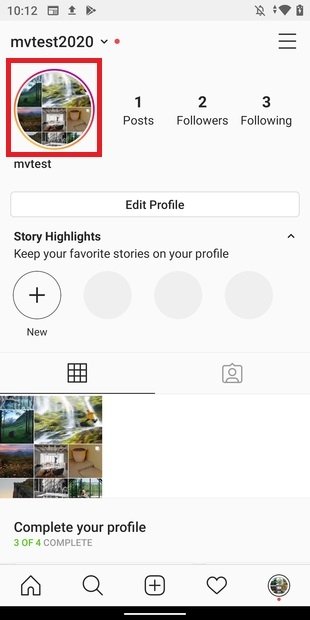 Open our own story
Once you are viewing the story, slide the screen up.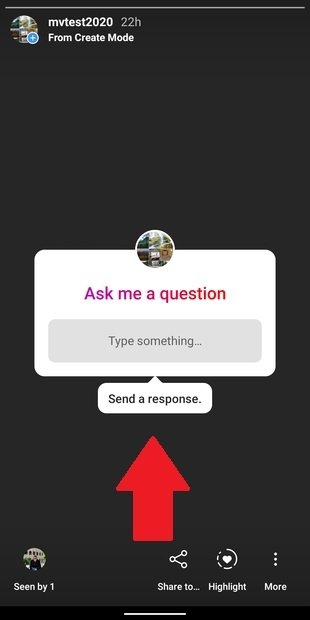 Swipe to see the story's audience
Then, in the Responses section, you can consult all the responses received.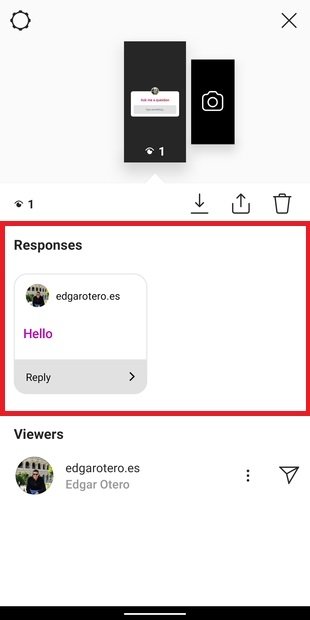 View all the replies
Each answer has several options. Tap on it to show them.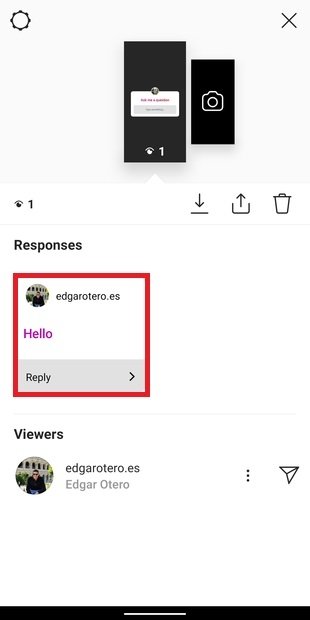 Open reply options
Thanks to Share Response, you can share your answers individually in a new story. On the other hand, Send Message gives you the possibility to send an answer through direct messages. Report lets you report the response, in case its content is inappropriate. Finally, use the Delete option if you want to remove it.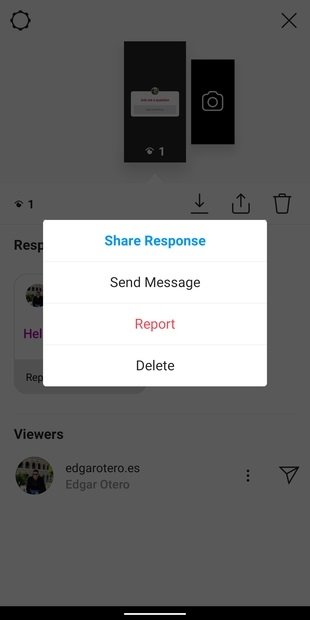 Options for the replies of our story
Instagram stories are becoming increasingly versatile. They have become, over time, an excellent communication tool between users. If you really want to take advantage of them, spend time experimenting with each of their functions. Only then, you will become a true stories expert.