There is no way to know who is viewing your Instagram photos. There is a lot of data that this social network does not offer to users, such as the list of accounts that viewed your content. However, you can know certain information about our posts that can be of great help to us in optimizing our profile.
First of all, you can see who has viewed your stories. In them, it is also possible to post photographs, just as we would do in our profile. Tapping on Seen by, a button that you will find at the bottom left of the screen, you will access the list of users that viewed your story.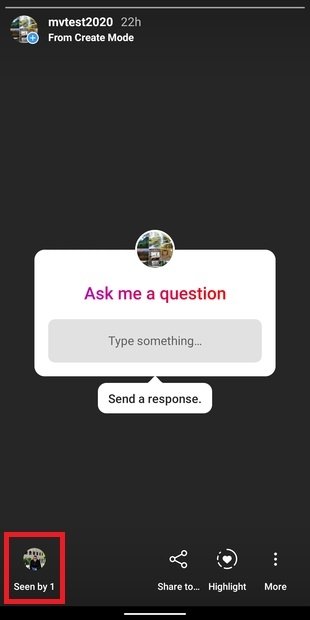 View who has seen our story
On the other hand, if you are a professional or business account owner, Instagram shows some interesting statistics that can help you optimize your content. To do this, you can use the View Insights button under each posted photo.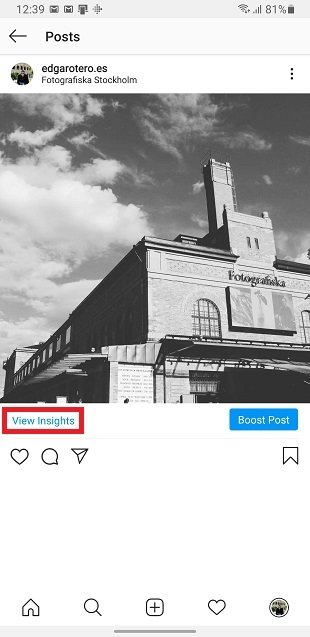 Access the stats of a photo
Here, you will find the data concerning the "likes", the received messages, or the times the post has been saved. A detailed report of the evaluations that the photo has received is also shown.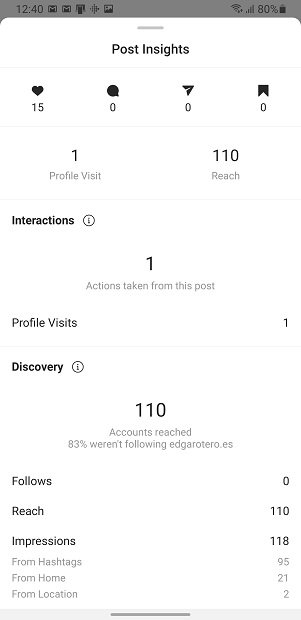 Stats of a photo
However, even if you have a business account, Instagram does not let you know the exact list of users who have viewed your photos. It is important to emphasize that no one can know this data. Therefore, if you have downloaded some miraculous application that lets you extract the list of users who saw your posts, we recommend that you delete it immediately and, if you have done so, remove the access to your account. Their real objective may be very different from the one advertised and therefore, puts your account at risk.