If you have decided that you want to permanently delete your Instagram account, then this article is for you. Here, we will show you how to permanently delete your profile. Keep in mind, before continuing, that after this process, you will lose access to your data. Therefore, you will no longer be able to retrieve the comments, messages, and content you have uploaded. If despite this warning, you are still determined to delete your account, follow the steps below.
First, go to Instagram settings. You can do this by tapping on the three horizontal lines that you will see in your profile section.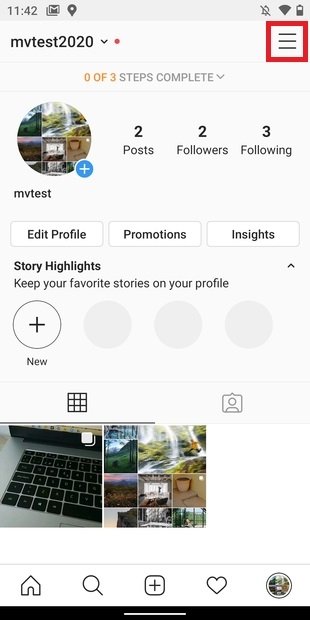 Open the side options menu
Now, tap on Settings.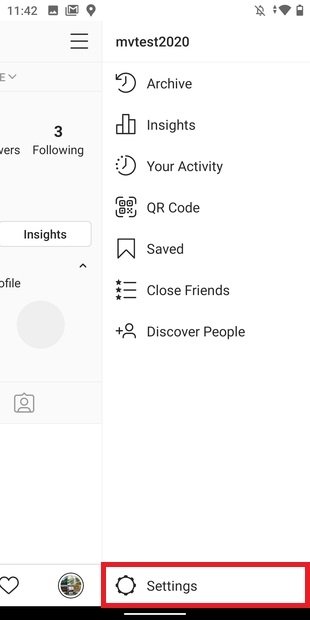 Open Instagram's settings
Use the Help option to continue.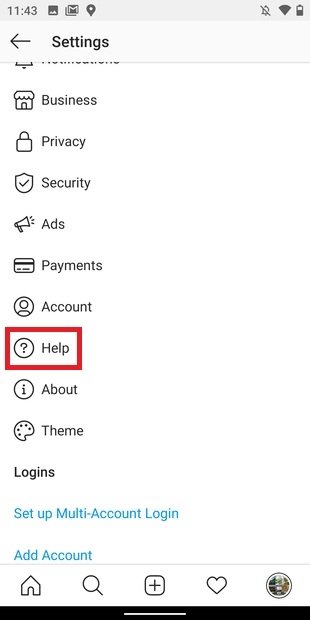 The app's help section
Open the application help center.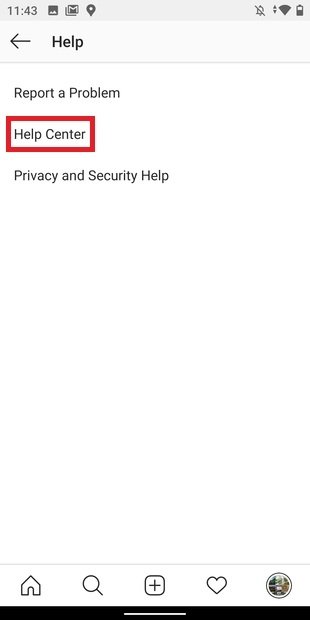 Access to the help center
In the search box, type Delete account and open the suggested article How do I delete my Instagram account?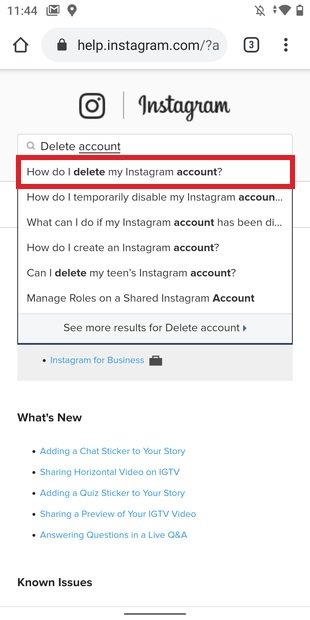 Guide to delete your account
Remember that you can also deactivate your account from here. With this function, your profile will be hidden and, for practical purposes, will have disappeared. However, you will keep your followers, the content hosted in your account, and the comments. To reactivate your user, all you have to do is log in. If deactivation is more suitable to your needs, tap on the link temporarily disable your account.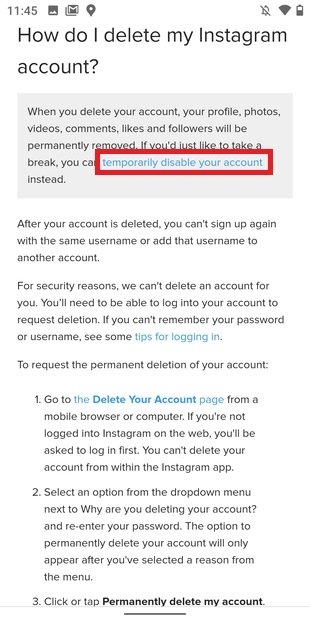 Link to disable your Instagram account
If you want to completely delete your account, tap on the Delete Your Account link.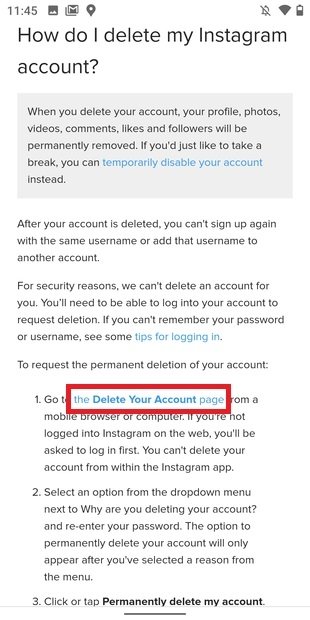 Link to delete your Instagram account
Log in to your browser and then select the reason you want to delete your account. Enter your password in the text field below and press the Permanently delete my account button. Remember! Once you tap that button, there is no turning back.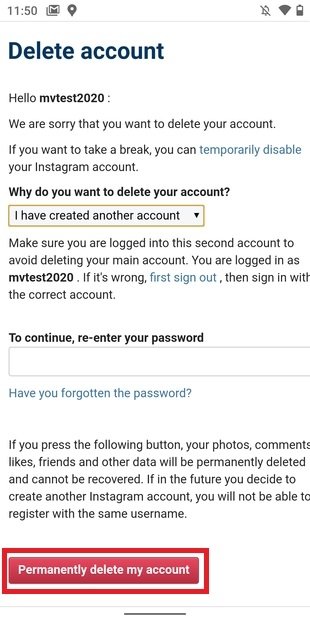 Permanently remove your Instagram account
Although the option is quite hidden, the truth is that the process of deleting an account is simple. From Malavida, we suggest that, if you just want to give yourself a break from Instagram, opt for the account deactivation, a completely reversible option.