To get the V of verified in Free Fire, we must be very active players and have a community of fans around us. In other words, we must be influencers and enter the FFIP program (Free Fire Influencer Program). To be more specific, you must meet the following requirements:
Have several tens of thousands of subscribers on YouTube. Having over 20,000 subscribers is a good start, but it is advisable to have many more.
Dedicate a large part of your videos to Free Fire. Only if you are a very successful YouTuber, you will be able to get this verified symbol without having many videos of the game.
To make quality broadcasts. It is necessary to have good equipment for recording and broadcasting.
Offer a contact to communicate with Garena through Discord.
If we meet these requirements, we must contact Garena, explaining our desire to become a Free Fire verified player. Currently, the form to join the FFIP is not available, so we can use a generic one.
How to set a "fake" verified V in Garena Free Fire
If we do not meet the above requirements, we can choose to put a false V for verified in our nick in the game. To do this, we must access our profile by tapping on the card that appears in the upper left corner of the screen on the home platform.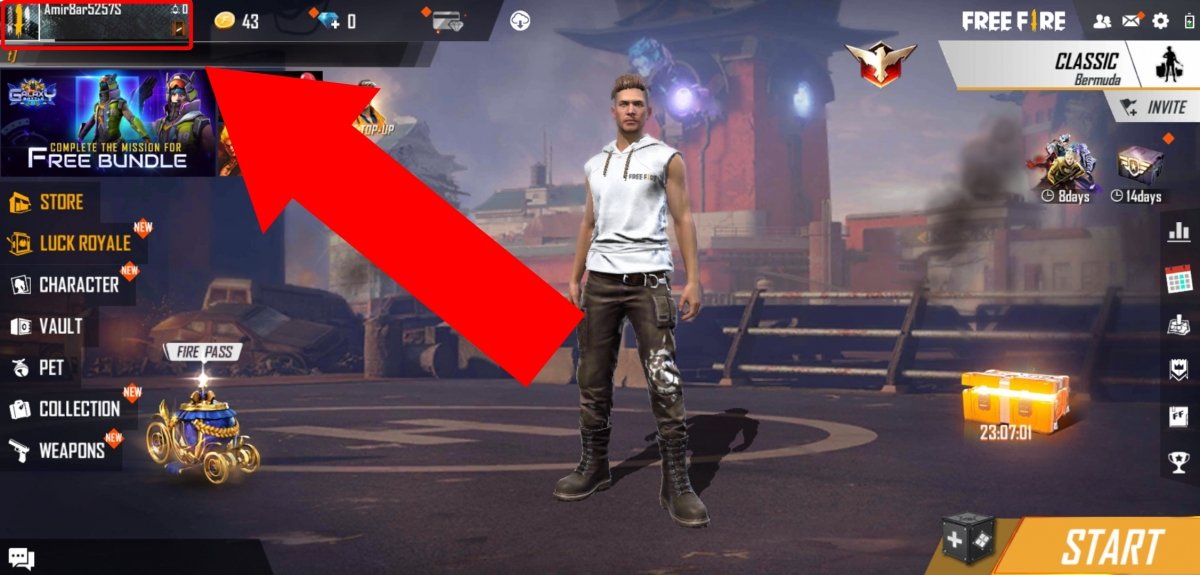 Tap on your profile
Now, we must tap on the pencil icon in a box, as you can see in the following image.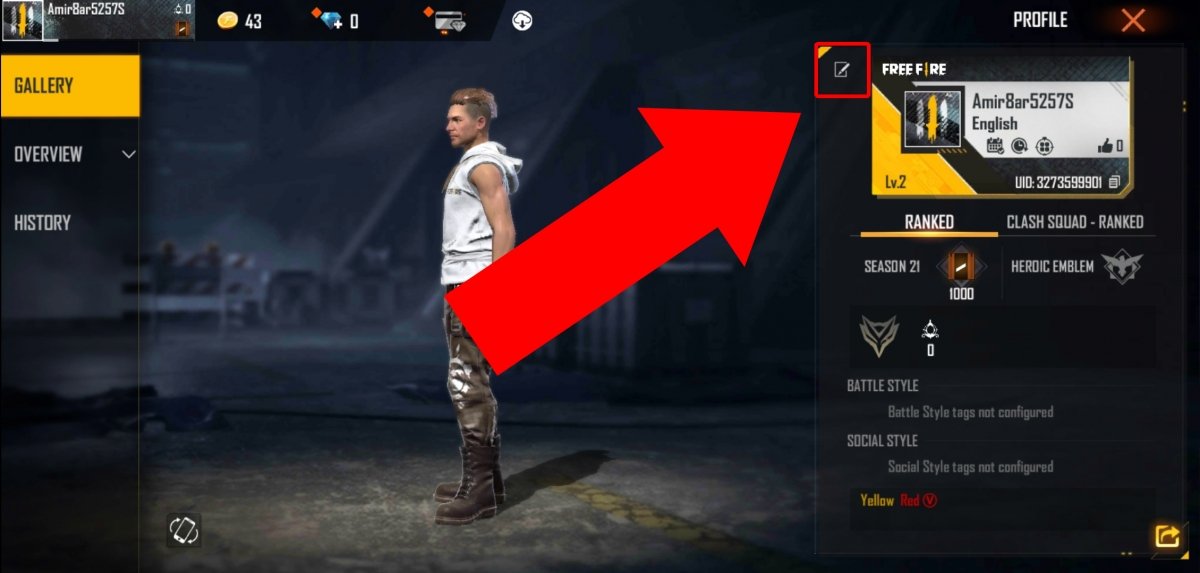 Now tap on this icon
The next step is to tap on the box beside Nickname.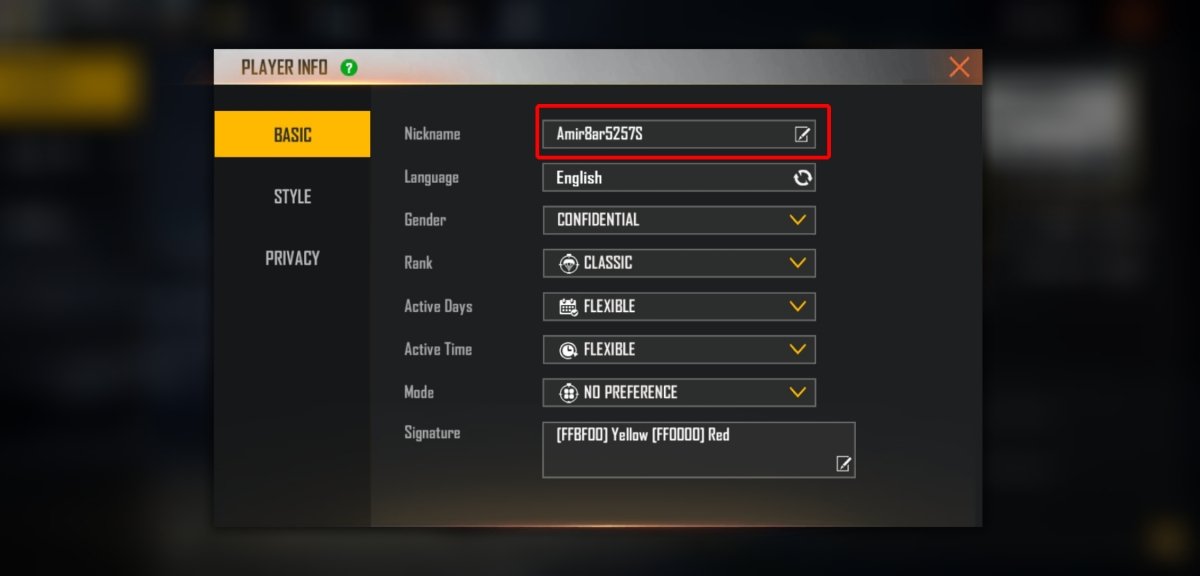 Tap on the Nickname box
On the next screen, we must tap on the New Nickname box.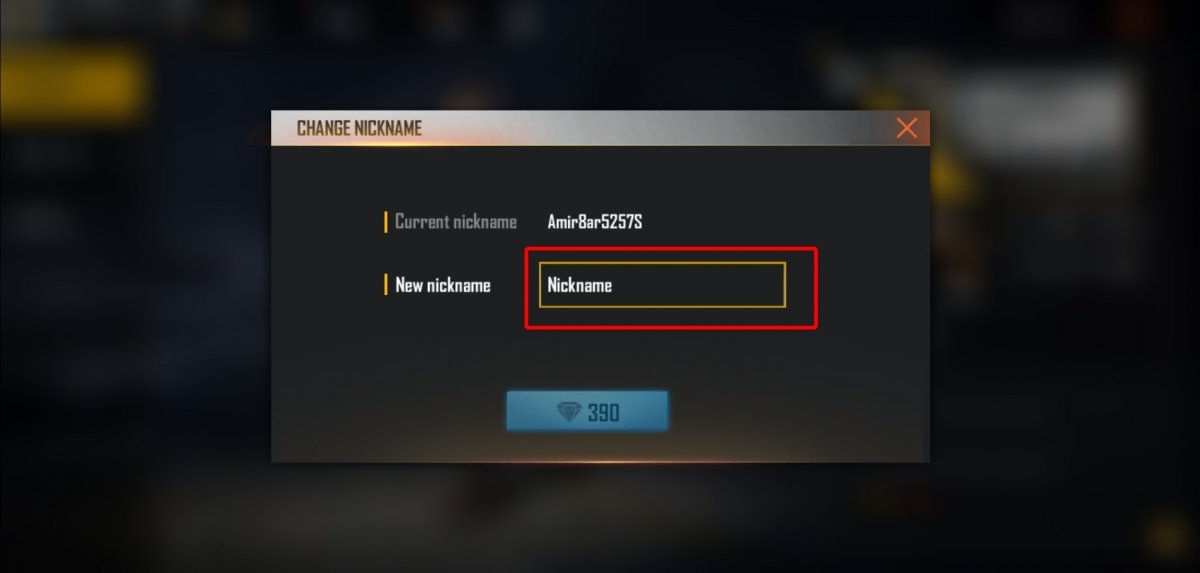 Press the New Nickname box
Now, we must copy and paste this symbol: Ⓥ Then, we write our nickname, and we will have a fake V. To finish, we pay with 390 diamonds by tapping on the button.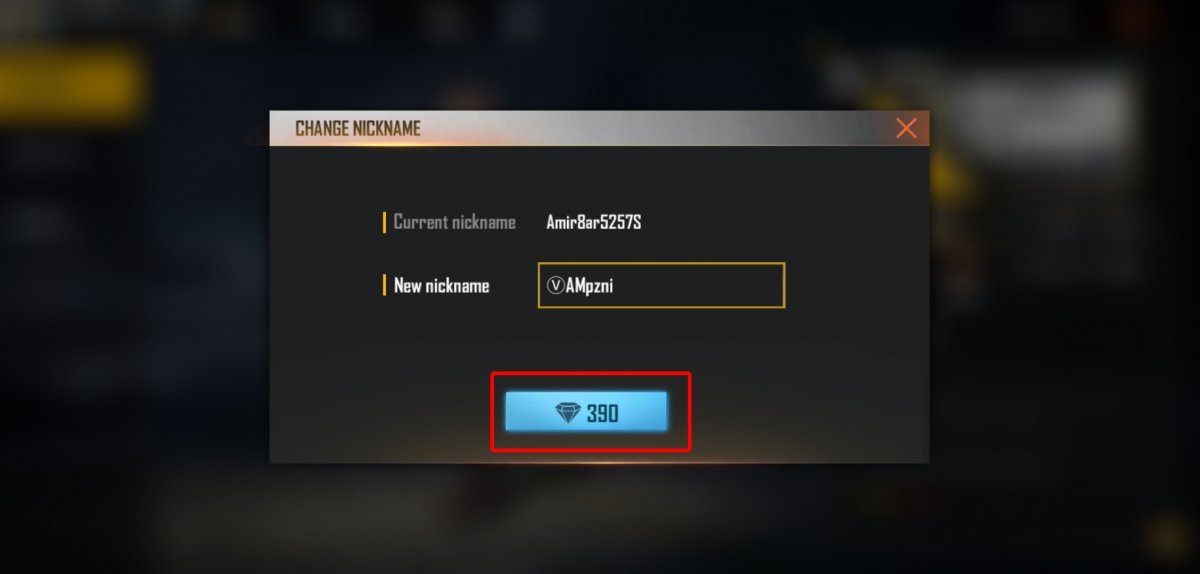 Paste the verification V and tap to pay with diamonds
With this, we will have our nick with the false V of verified. Of course, this method does not incur any penalty in the game, but you should avoid impersonating people who have a verified V, as this could have consequences.