Installing and uninstalling Garena Free Fire is very simple, a matter of a few minutes if you know what to do.
How to install Garena Free Fire on Android
To install the game, download the APK file by tapping on the green Download button at the end of this guide. When the download is complete, you will be able to do two things. Tap Open in the notification you see on the screen to launch the installation or look for the file in your download folder and tap on it.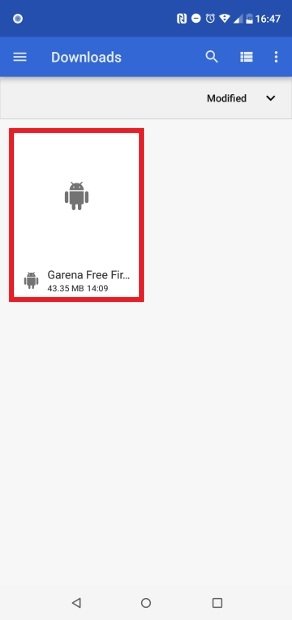 Garena Free Fire's downloaded APK
Depending on your operating system version, two things can happen if you are installing APKs downloaded from the Internet for the first time. If you have Android 7.0 or lower, you need to enable the option to install apps from unknown sources in your operating system settings. If you have Android 8.0 or higher, you need to grant permissions to the browser you are using to install apps, if you have not done so before. Whatever your case, do as the system requires.
The installation window will appear. Tap Install in the lower right corner of the screen.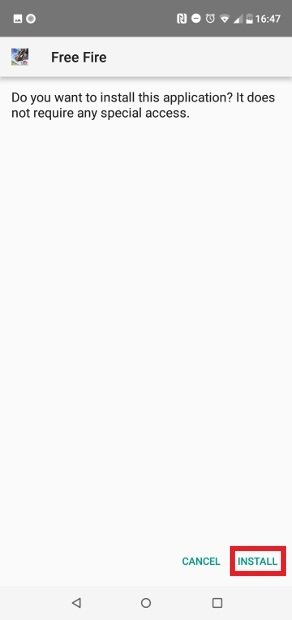 Press Install
When the installation is 100% complete, the Open button will appear allowing you to open the game. You can also tap on the new icon that will have been created in your app menu.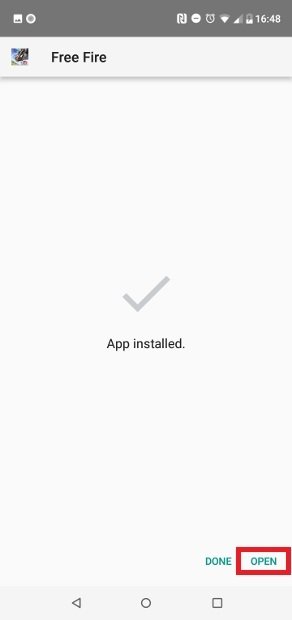 Press Open to run the game
How to uninstall Garena Free Fire from Android
Suppose you want to get rid of the game. Uninstalling it is also very simple, and you have two ways to do it. The first way is to go to the Android settings and enter the Apps & notifications menu: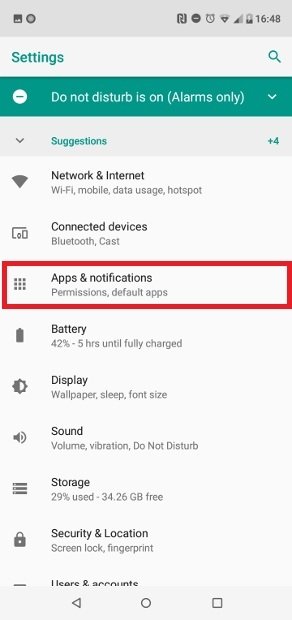 Go to Apps & notifications
Go to App info to see the full list of apps.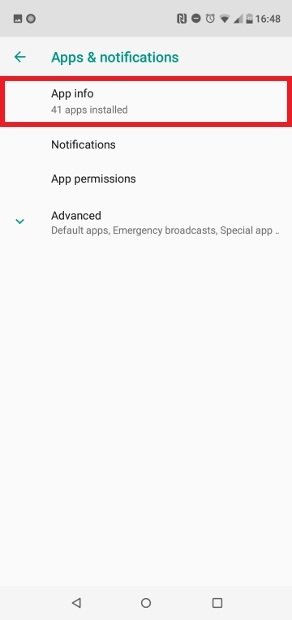 Access App info
Search the Free Fire listings and tap on its entry.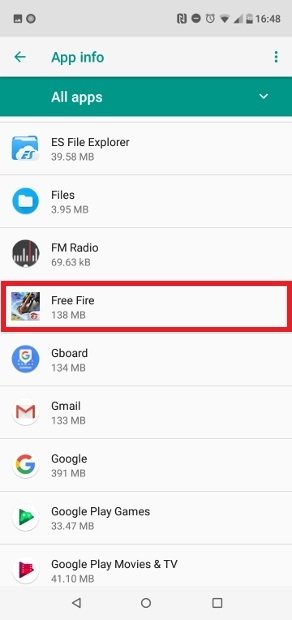 Search for Free Fire on the list
Now, tap on the Uninstall button.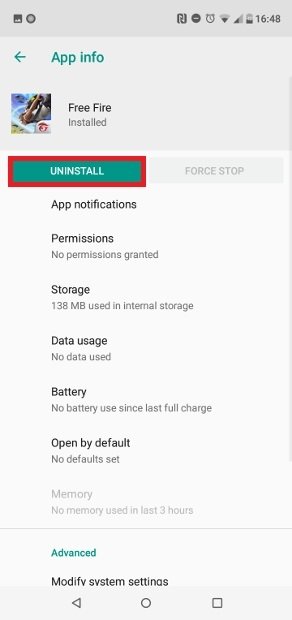 Press the Uninstall button
After a few seconds, we will have uninstalled the game.
The second way is more straightforward. In all modern launchers (from manufacturers and third parties) there is the possibility to uninstall applications from the home screen or the application box. To do so, you just need to make a long tap on the application, resulting in a context menu that grants access to the game information menu.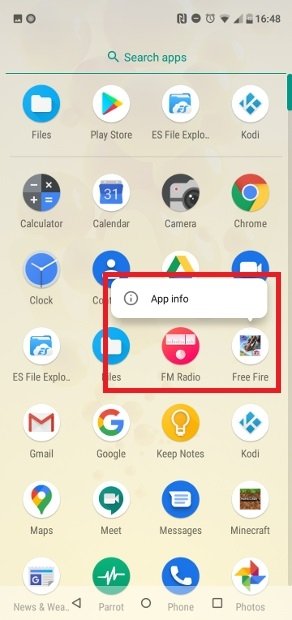 Shortcut to the app's information menu
One of the options in this menu is Uninstall. Tap on it to remove the game from your Android.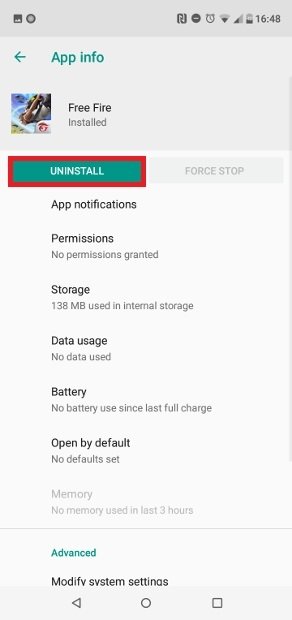 Press the Uninstall button
If you want to be 100% sure that there are no residual traces of the game on your device, use a dedicated file browser to scan the internal storage. In any case, both methods serve for basic and normal uninstallation.