Twitter is another social network that has its own direct messaging platform. Thanks to this feature, the possibilities when contacting other users are multiplied. In this way, the company offers a private space where two people can discuss personal or work issues without interference. Now, this Twitter feature is getting a very interesting new feature: setting direct messages in the inbox. Do you want to know how it works?
How to pin messages to your Twitter inbox
To access this option, first, download the latest version of Twitter on your device. Then, access the direct messages section by tapping on the envelope icon you will see it in the bottom navigation bar.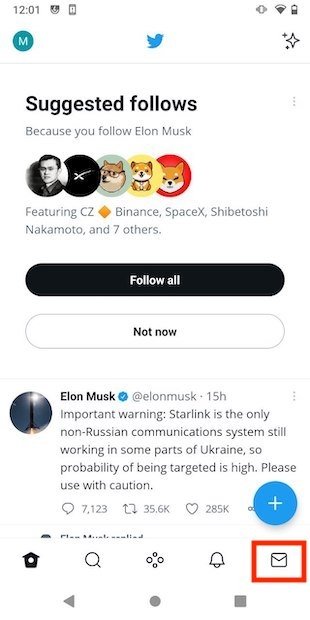 Access your Twitter inbox
Select one of the active conversations. Remember that Twitter lets you pin chats, not individual messages. In any case, long tap on any of them to see more options.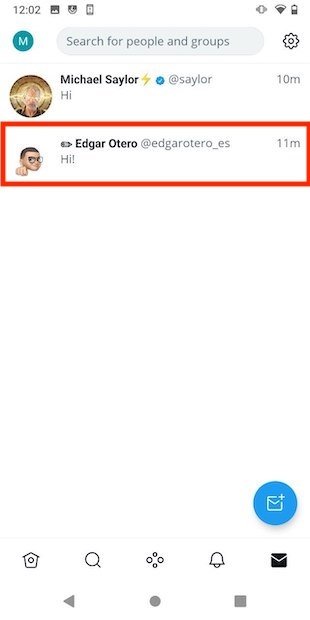 Select a conversation
In the pop-up menu, tap on the Pin Conversation button. This is the option to select if you want to send the conversation to the top of the list.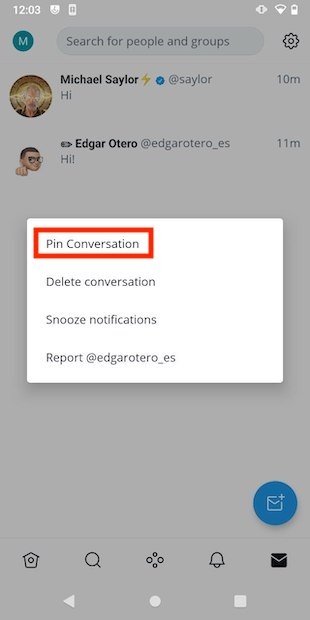 Pin the conversation to the top
The appearance of your inbox will change rapidly. At the top of the screen, you will see the Pinned conversations section, where the chats you have pinned are grouped. The rest of the conversations are included in the All conversations category.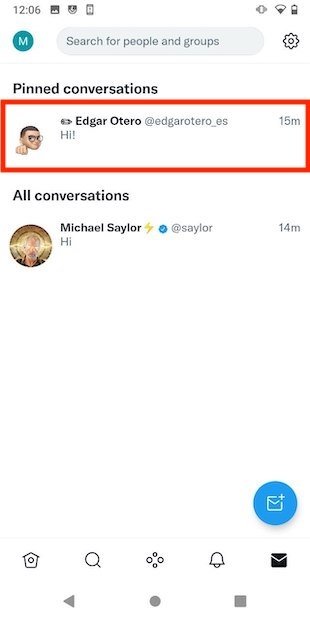 Pinned conversations
To remove a conversation from the Pinned conversations area, it is as simple as following the same steps mentioned above. Then, tap on the Unpin Conversation button displayed in the chat options menu. You should know that Twitter lets you place a maximum of six conversions at the top of the direct message listing.