Instagram is no longer just a social network for photography. Nowadays, it is a complete communication service that helps you to establish contact with other users. This is possible thanks to Instagram Direct, its instant messaging tool. Here, we will tell you three ways to send and receive Instagram messages on a computer.
How to send and receive messages on Instagram thanks to its app for Windows 10
Instagram has its own application for Windows 10. It can be obtained from the official Microsoft store. In the same way, in Malavida, we offer you the download of its application in a totally reliable and safe way. Just click on the link available at the end of this guide. Then, select Download in the application tab.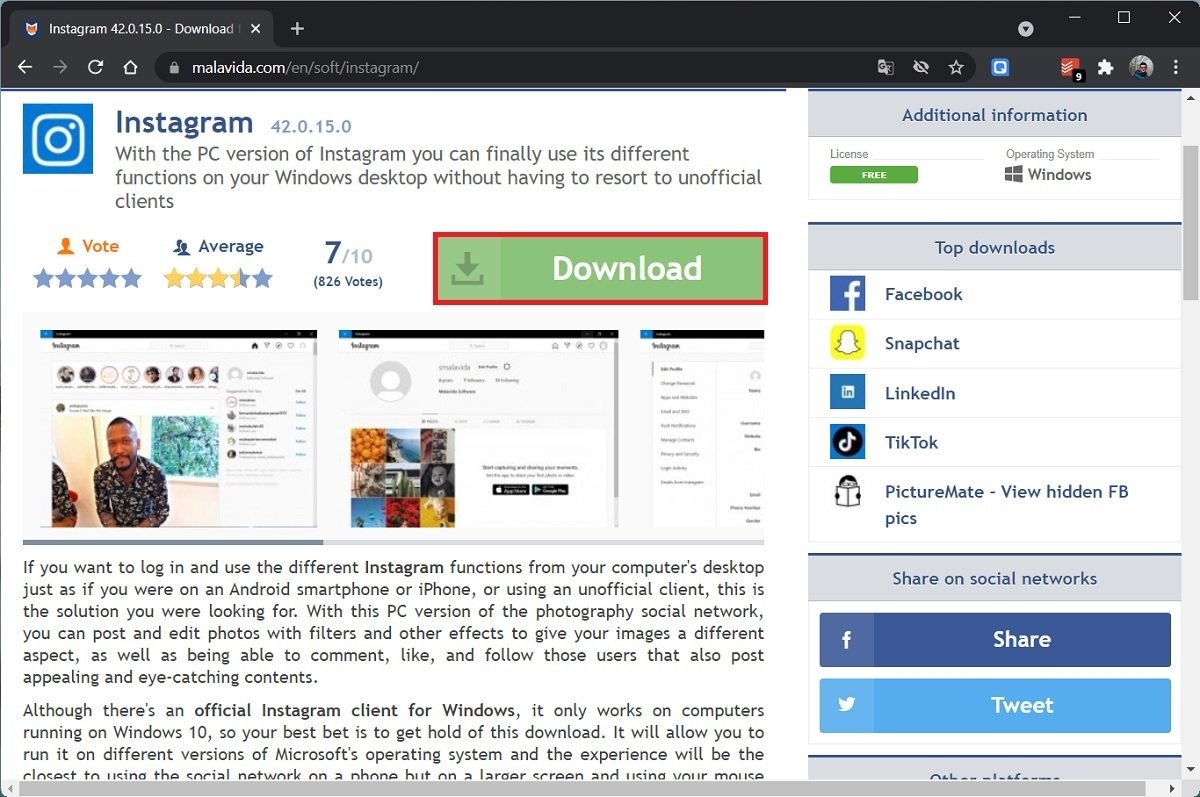 Instagram datasheet at Malavida
Once you are on the download page, use the Download button to start the download.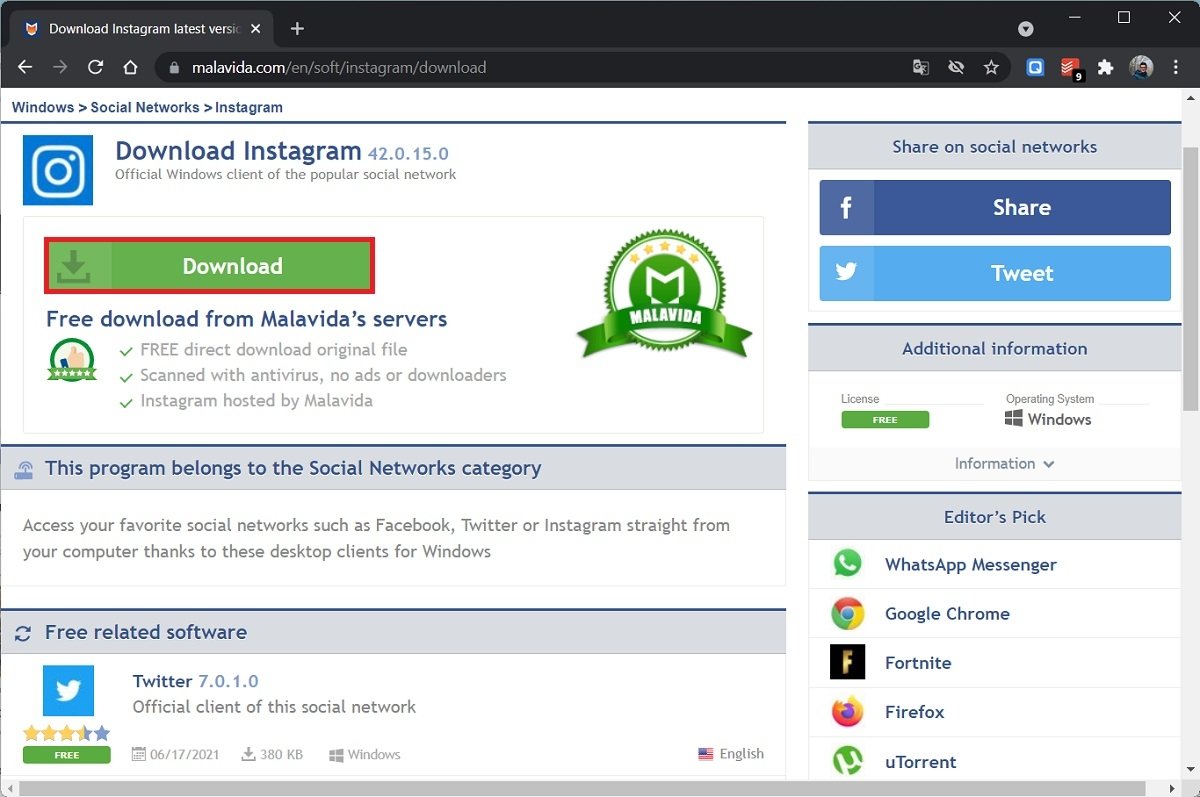 Start downloading the application
Go to the Downloads folder (or the one you have selected) to locate the Instagram for Windows installer. Double click on it.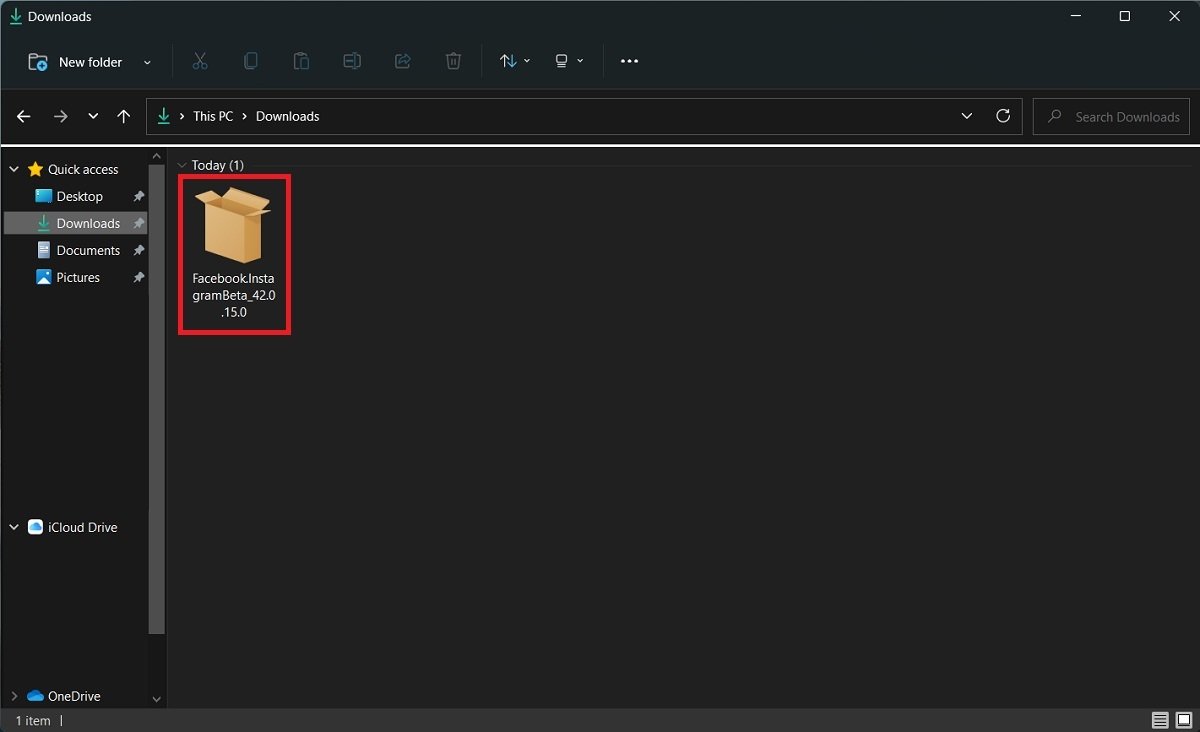 Open the application
In the pop-up message, select Install to continue.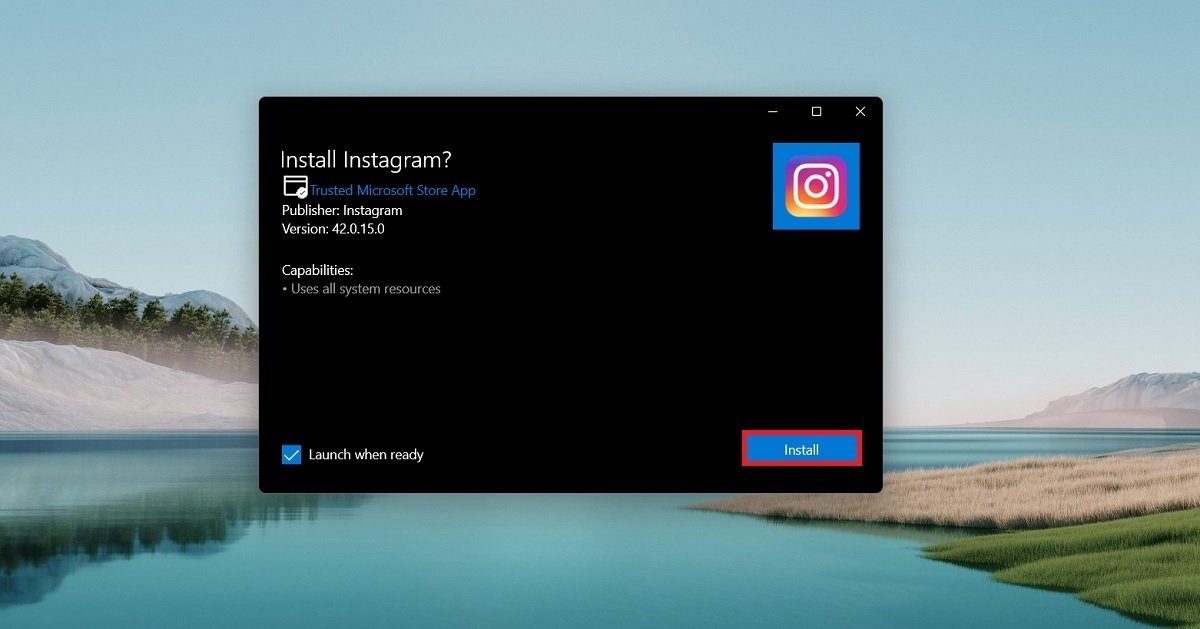 Install the application
Log in to Instagram with your account.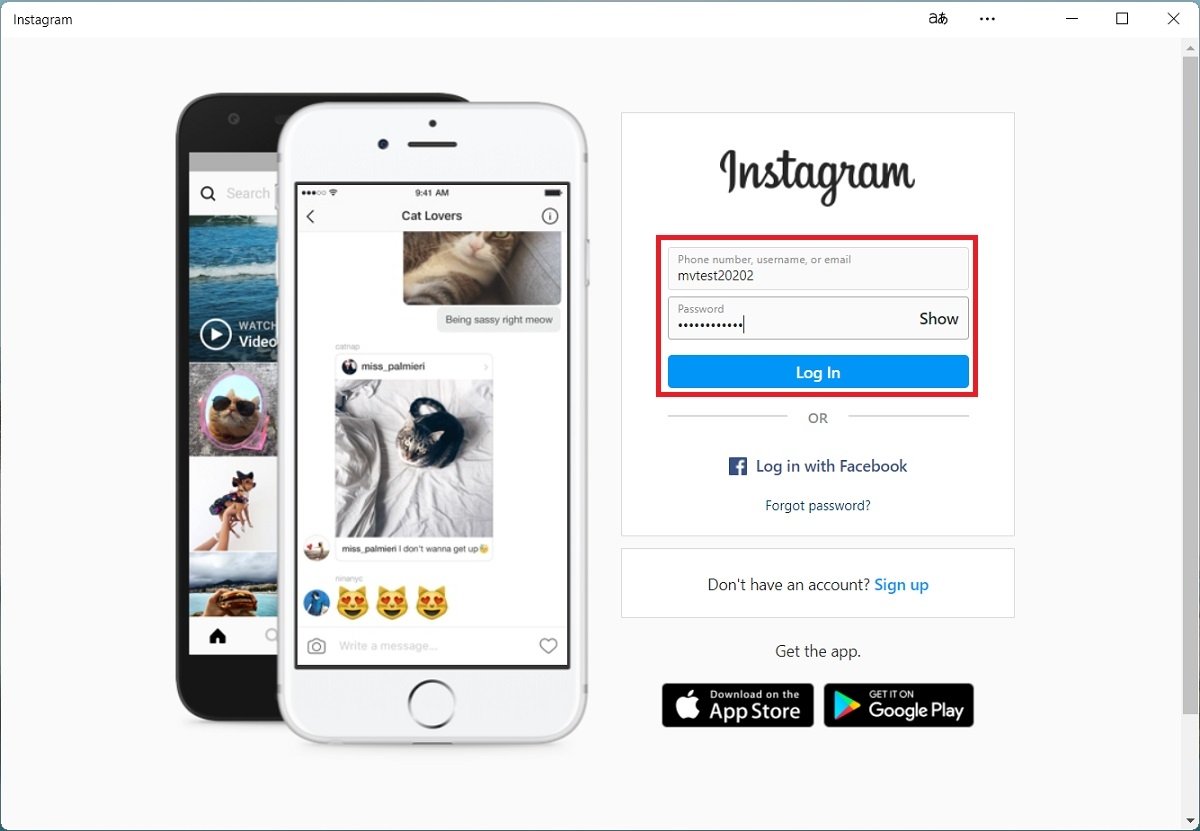 Sign into Instagram
Activate notifications to receive alerts of interactions and new messages received.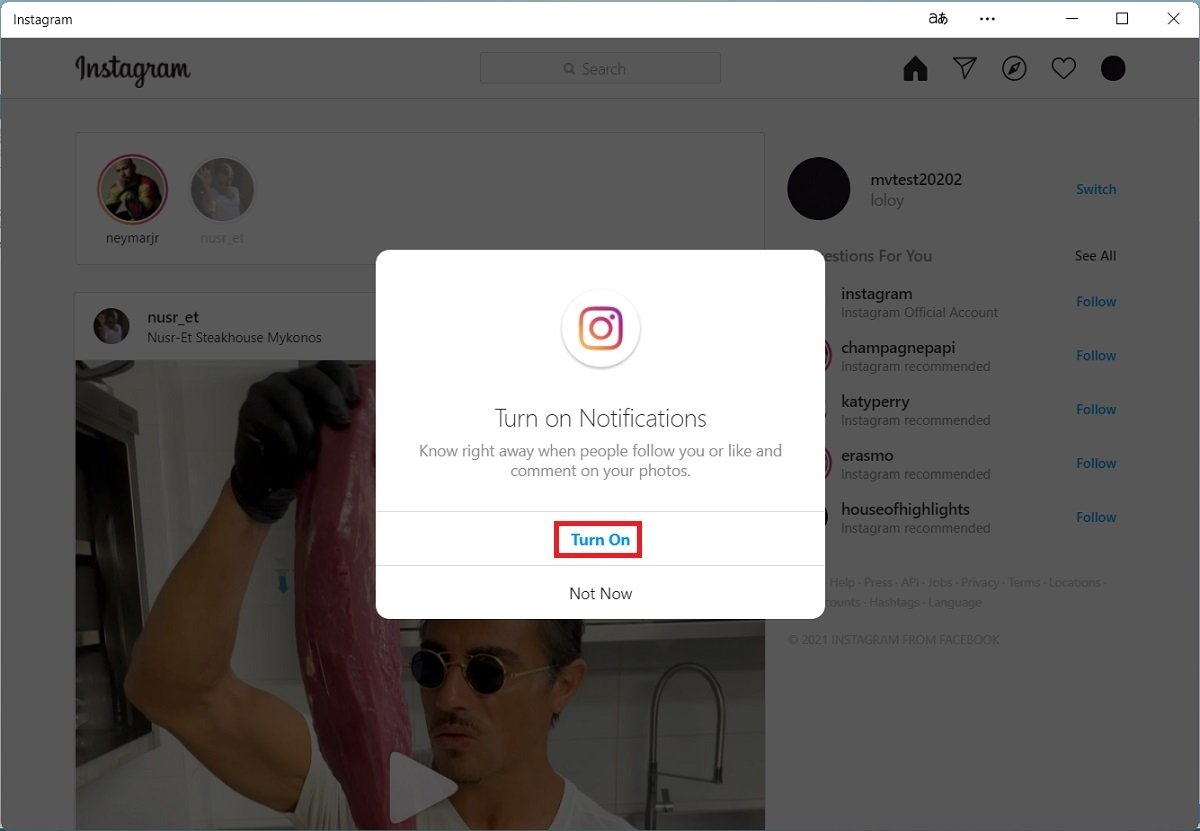 Allow notifications
Click on the Instagram Direct icon. It is located at the top right of the screen and is in the shape of a paper airplane.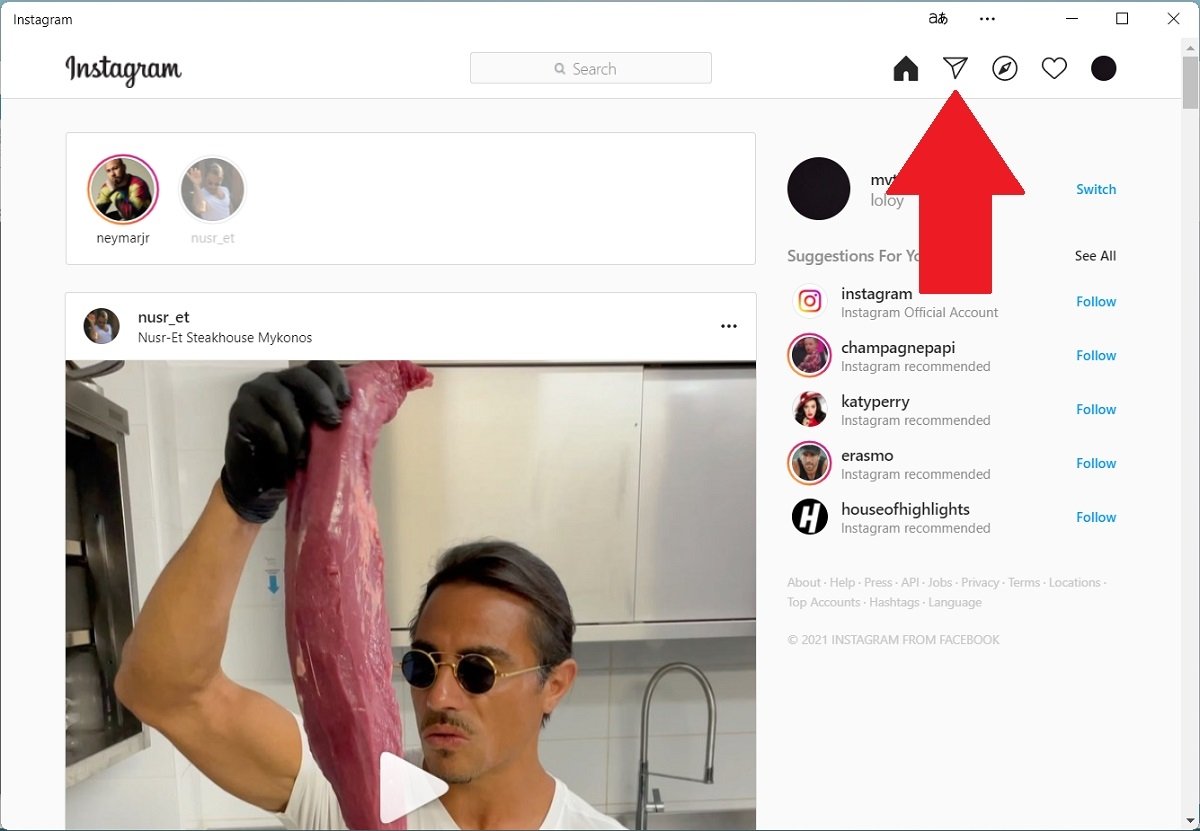 Open DMs
On the left side, you will find all active conversations. Select one to send a message.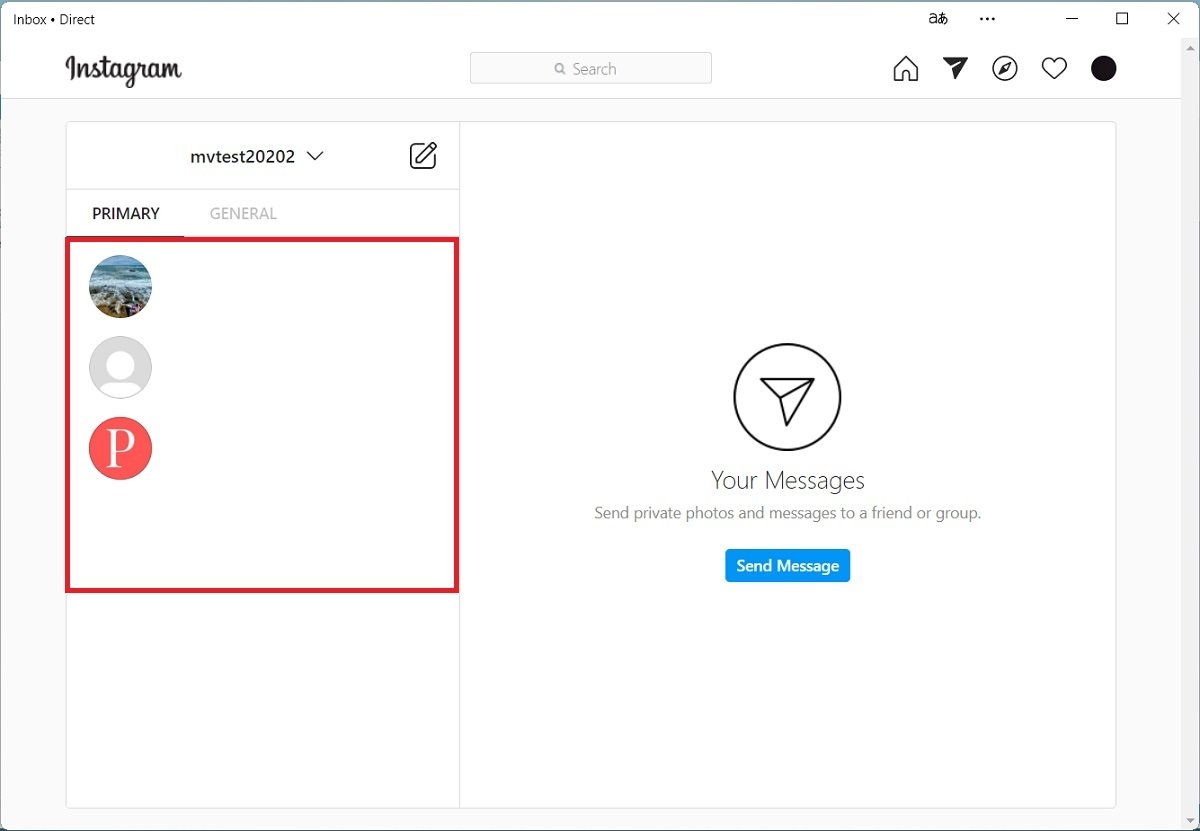 Read conversations
In the same way, use the Send Message button to start a new chat.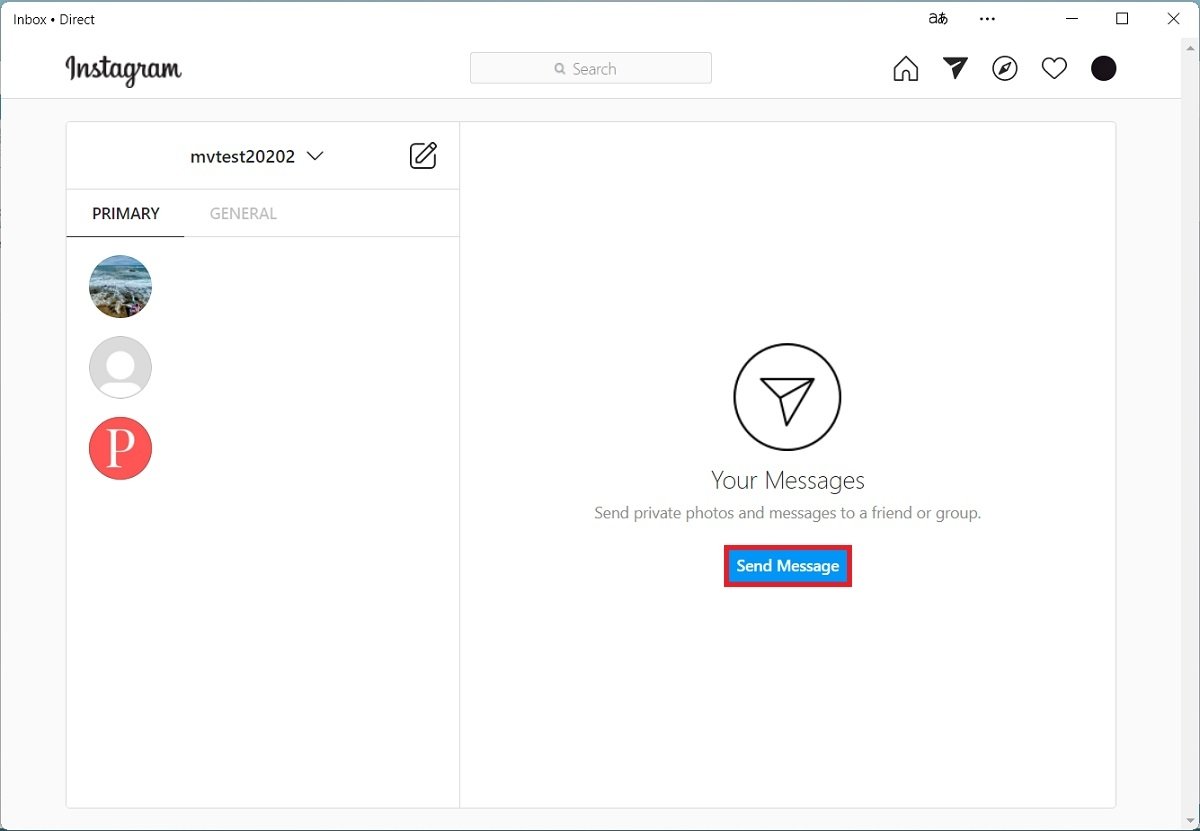 Send new messages
Finally, use the text field above to find the user you want to chat with.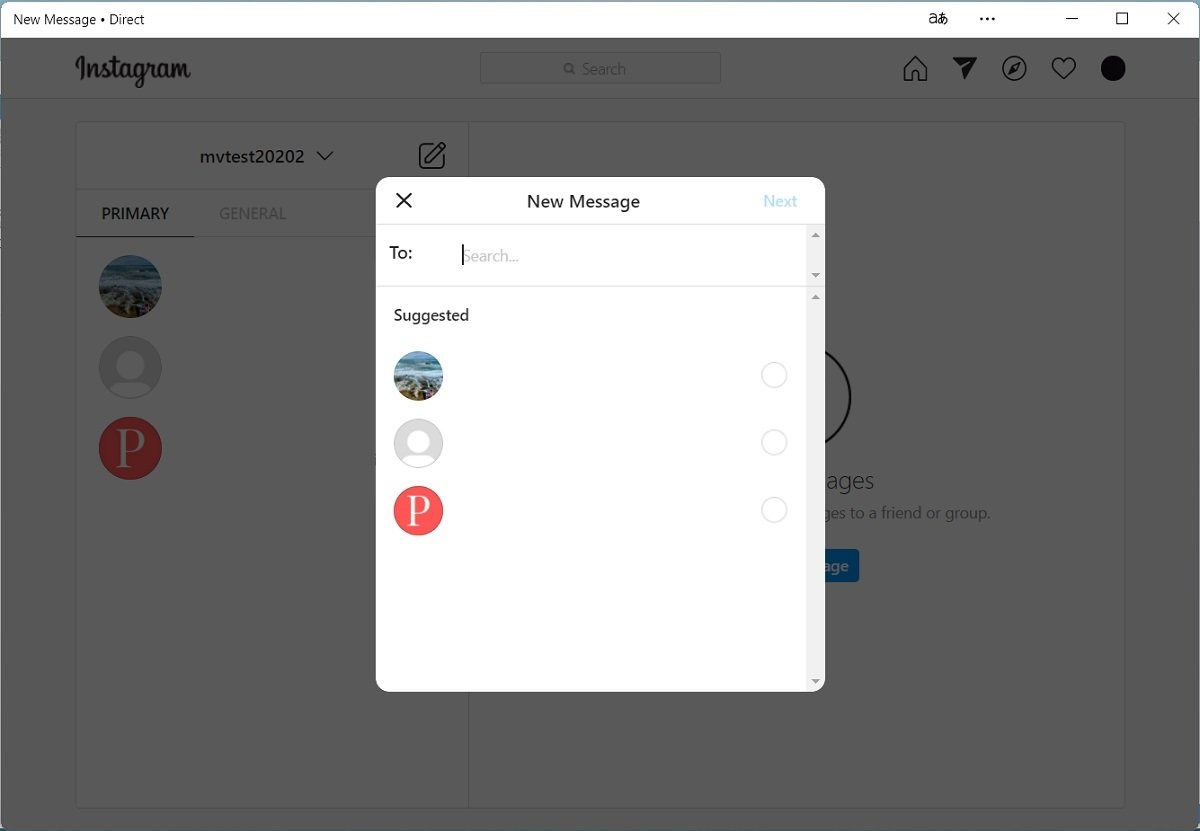 Search for users to start a chat
Return to this section of the Instagram application every time you want to send a message or check the messages you have received.
How to send Instagram messages on Windows with IGdm
If the Instagram app is not for you, we propose an alternative. This is IGdm, an open-source application specialized in Instagram direct messages. This means that you will not be able to use it to view the posts of other users, but you will be able to send and receive messages.
After downloading and installing it on your computer, log in.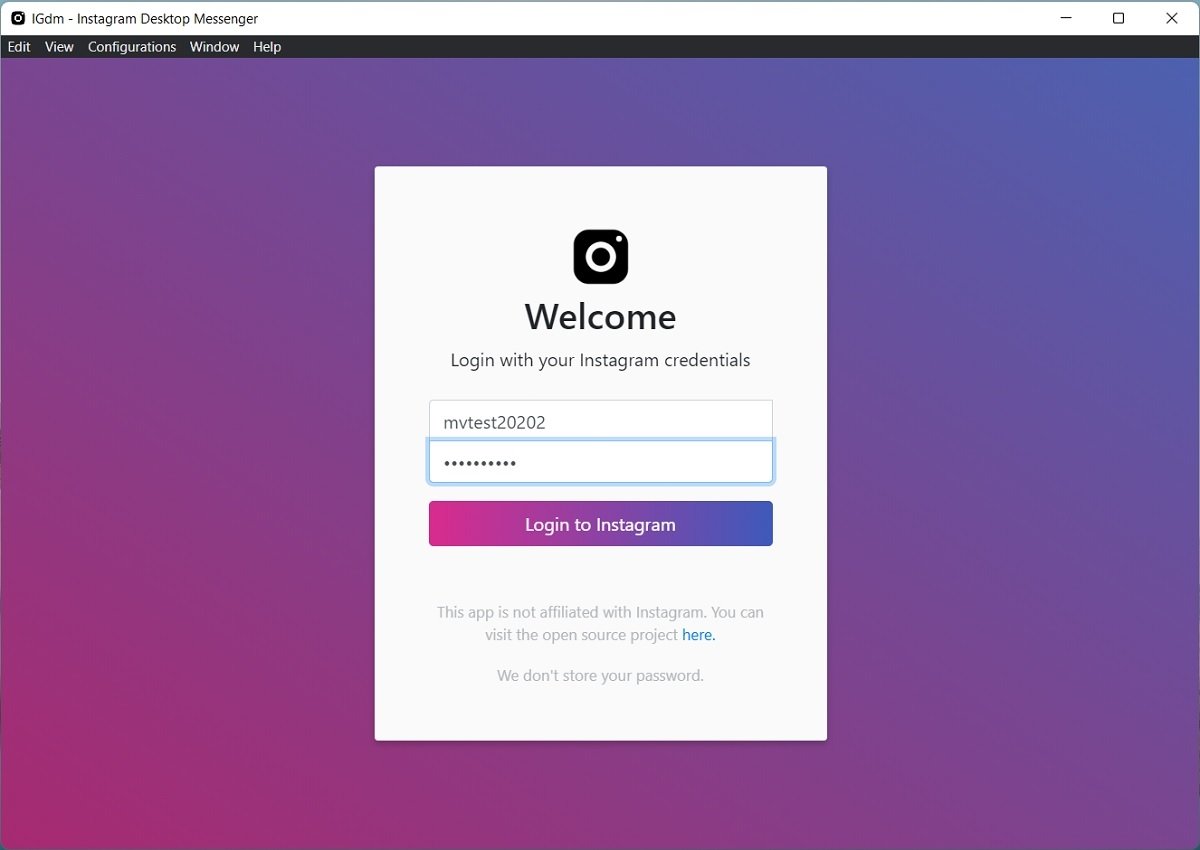 Log into IGdm
On the right side, see the active conversations.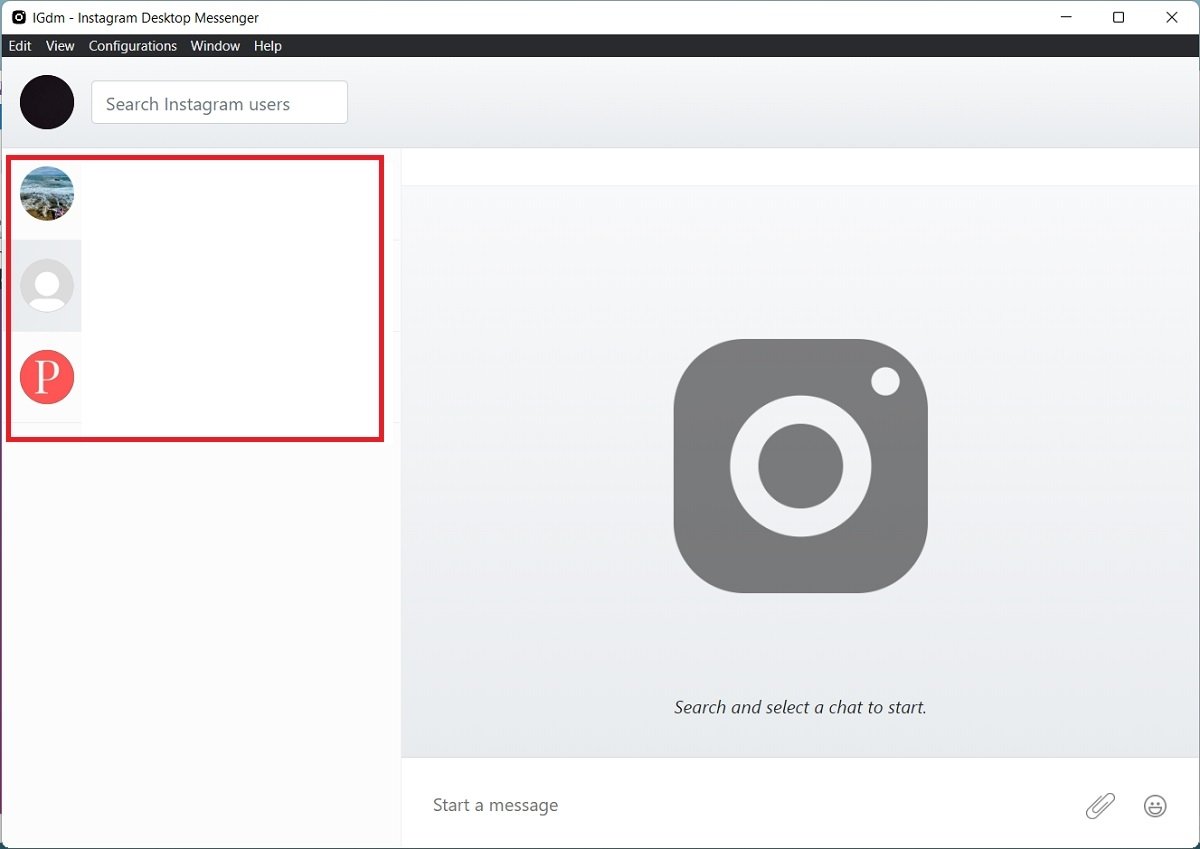 Choose a conversation
If you want to start a new conversation, use the Search Instagram Users field to locate other accounts.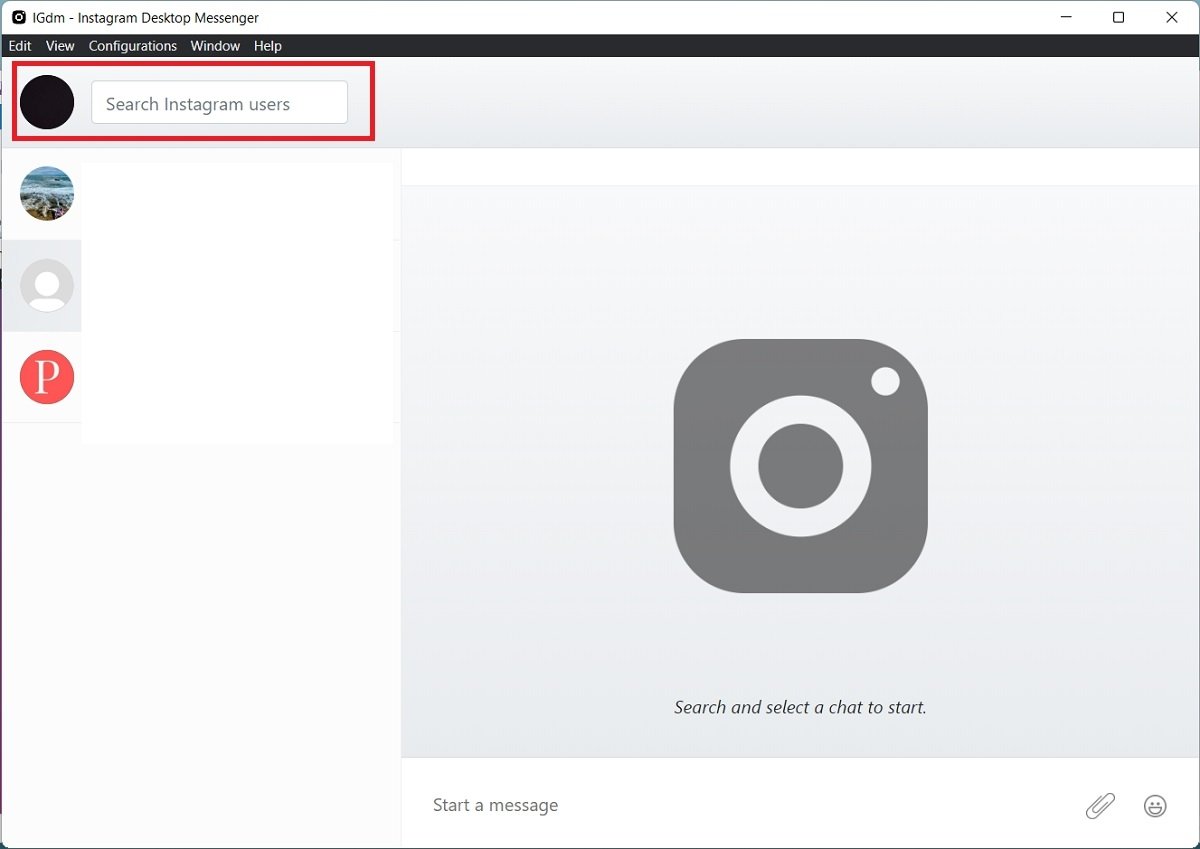 Search for users to start chatting
IGdm will notify you each time you receive a new message. It will also let you send files and photos in your conversations, as well as view the content received.
Instagram Direct on the Instagram website
Finally, here is the simplest way to access Instagram messages on your computer It consists of making use of the official Instagram web client. It looks identical to the Windows application. As we explained at the beginning of this article, in this case, it is also necessary to log in, enable notifications, and click on the messages icon.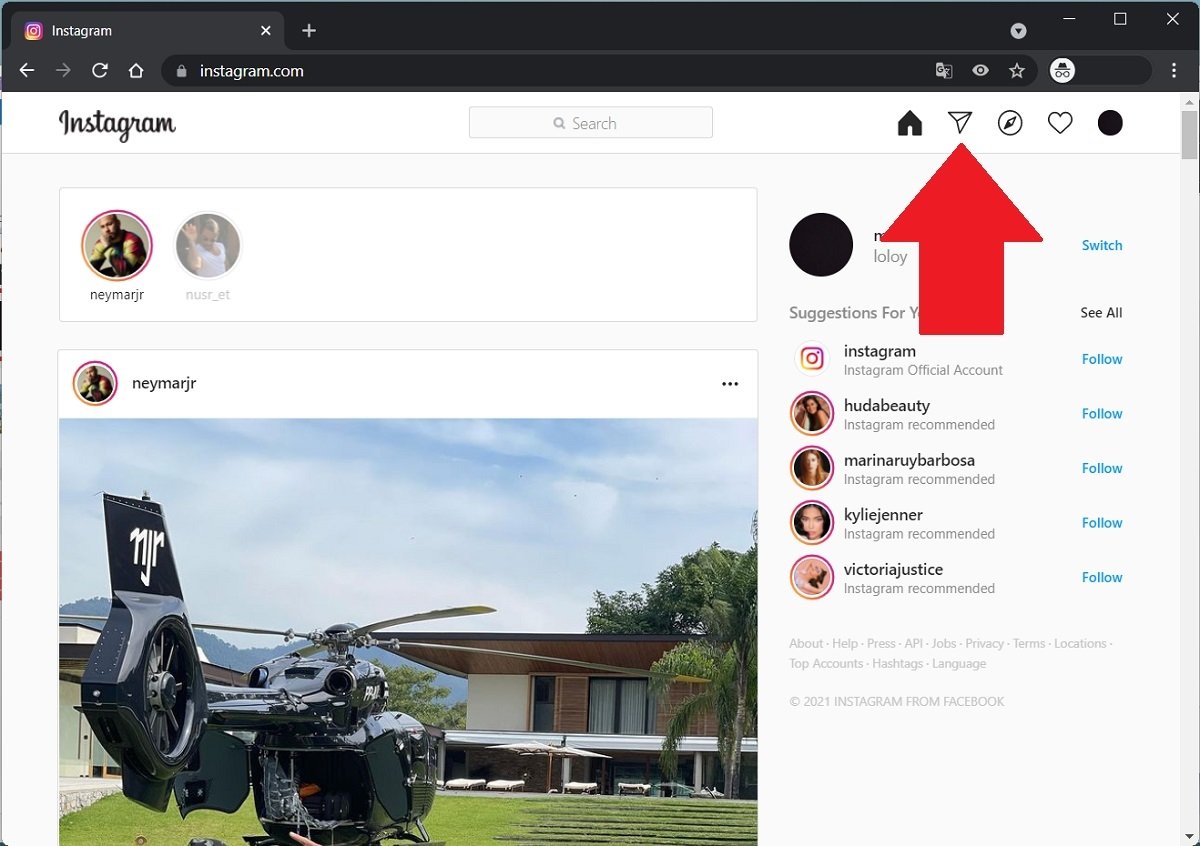 Use DMs from the browser
You will then be able to send and receive messages from your contacts. The main advantage of this method is that you can use Instagram private chats on any operating system. All you need is a compatible web browser.