Since May 2021, Free Fire has the option to customize our user name, being possible to use some special characters. Doing so is quite simple, just follow the steps below.
Search for special characters
As a first step, we must search for the special characters we want to use. They can be found on the Internet by using Google and describing the character in question. As an example, we have searched for "smiley face character" and found: (ツ)
To save time, we can add the rest of the characters we want to see in our nick and save it in a WhatsApp message, email, notepad, or something like that. This way, when we enter the game, we will only have to copy and paste everything.
Change nickname in Free Fire
To start, we must open the game.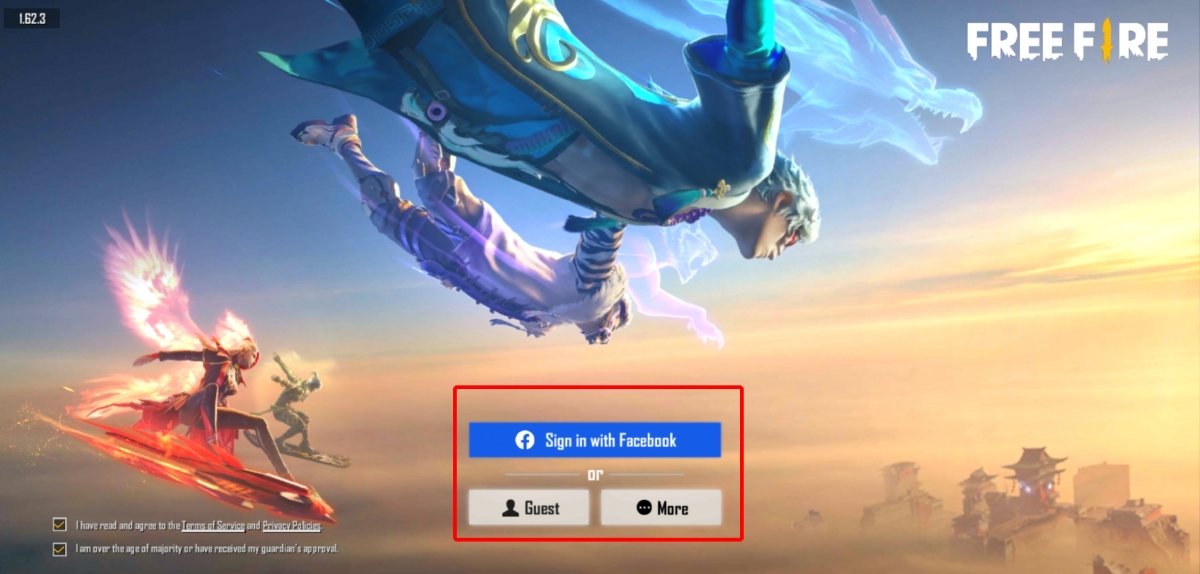 Sign in to the game
From the home platform, we tap on our player tab in the upper left corner.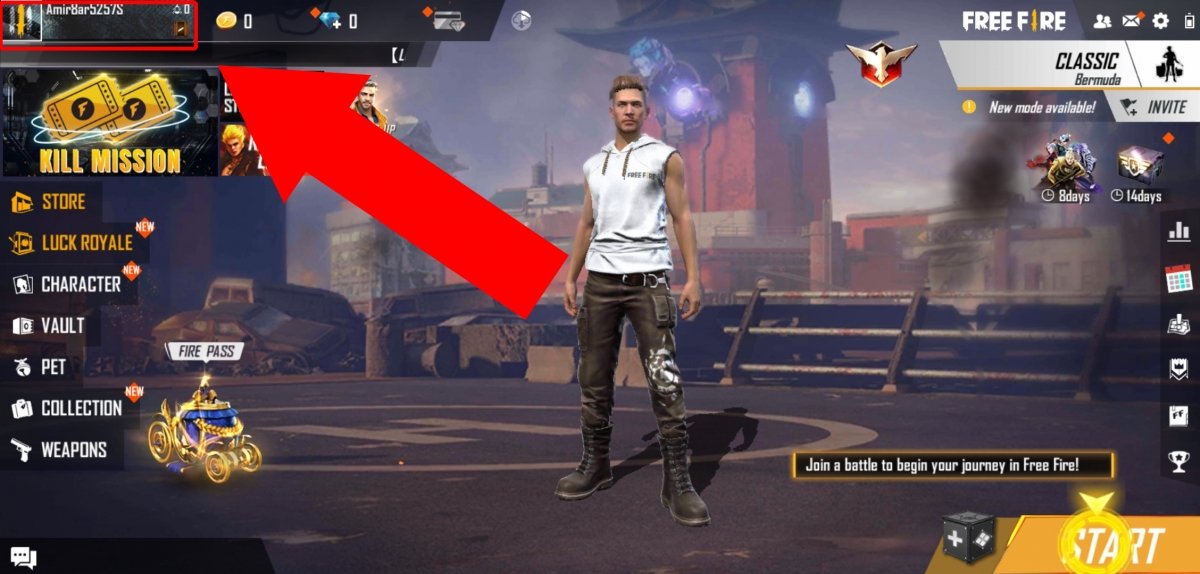 Tap on your nickname
Now, we tap on the box with a pencil that appears to the left of our tab, at the top right of the screen.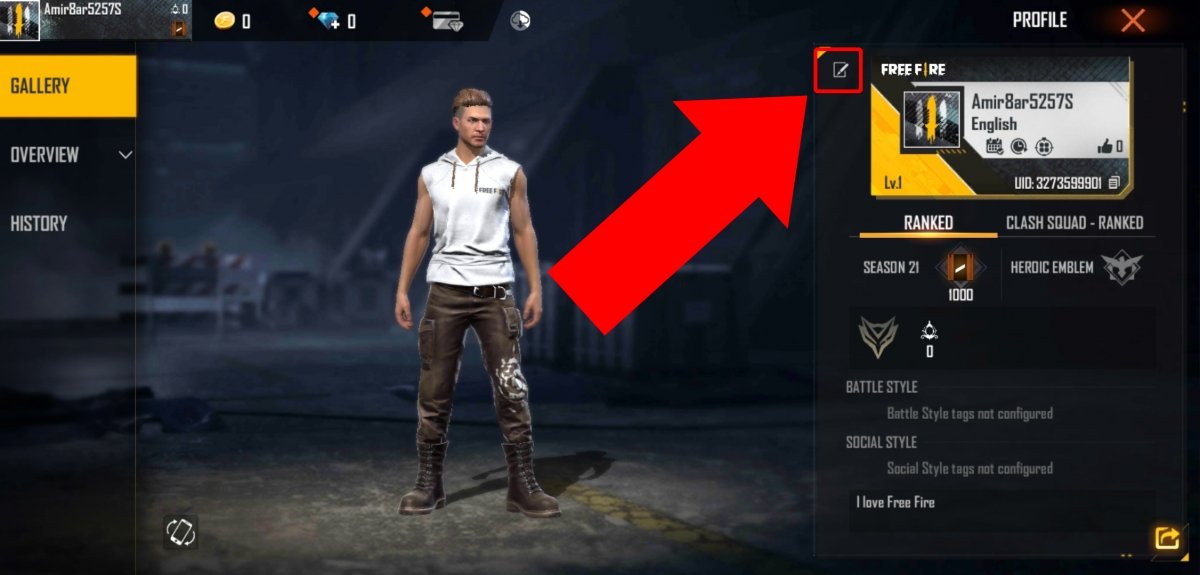 Tap on the icon that shows a pencil in a box
Tap on the same icon, it is now next to our current Nickname.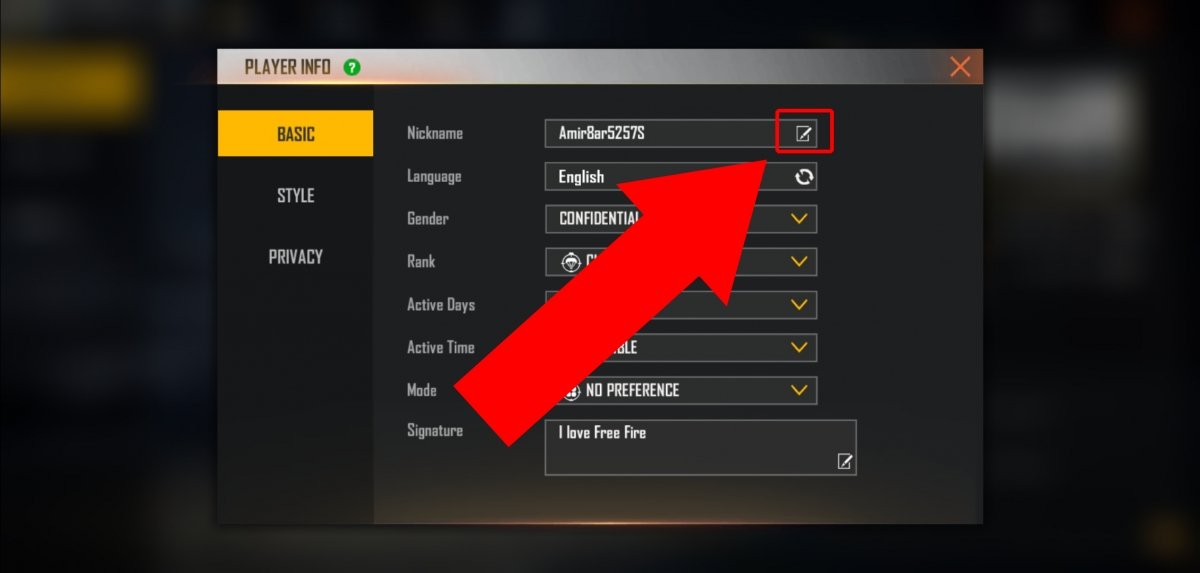 Tap on that same icon
Tap on the New nickname box to paste the special characters.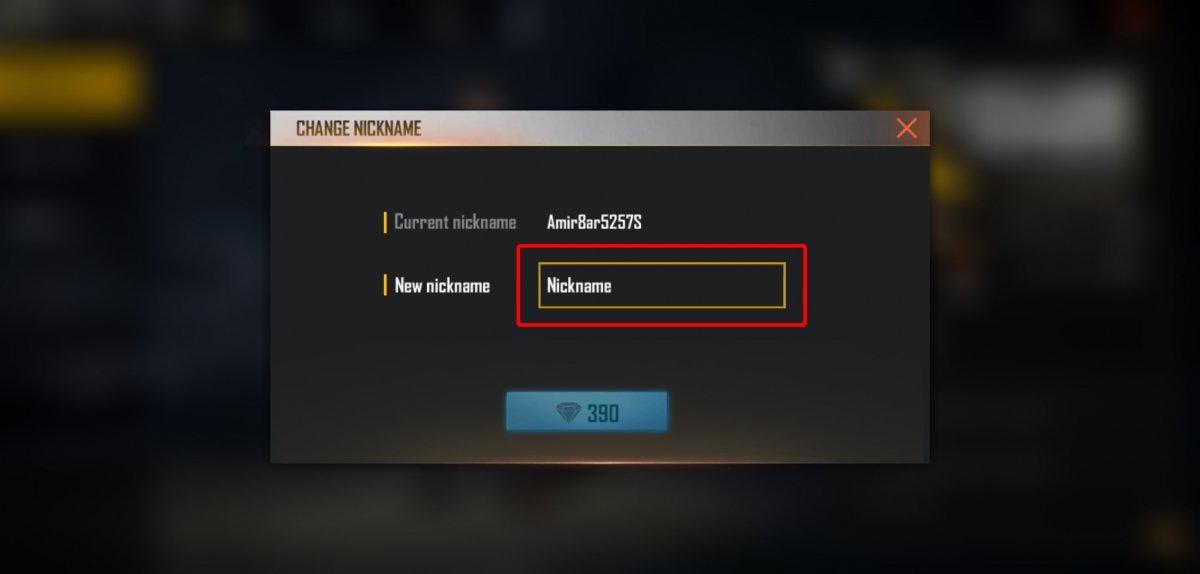 Tap on Nickname to change your user name
Finally, we must pay with 390 gems that we must have.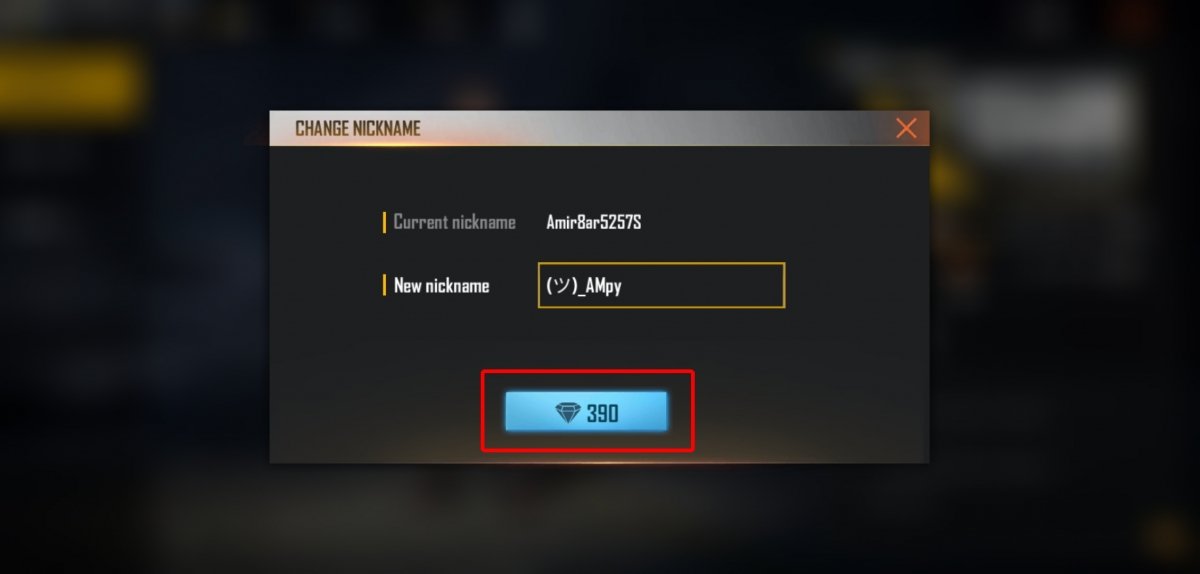 Proceed to pay with diamonds
Keep in mind that player names in Free Fire can only use up to 12 characters, so think carefully about the nickname you want, otherwise, you may exceed the number of characters.
Change font color in profile
In Free Fire, we can also change the font color in our signature. To do this, again, we go to the profile edition, and this time, we tap on the Signature box.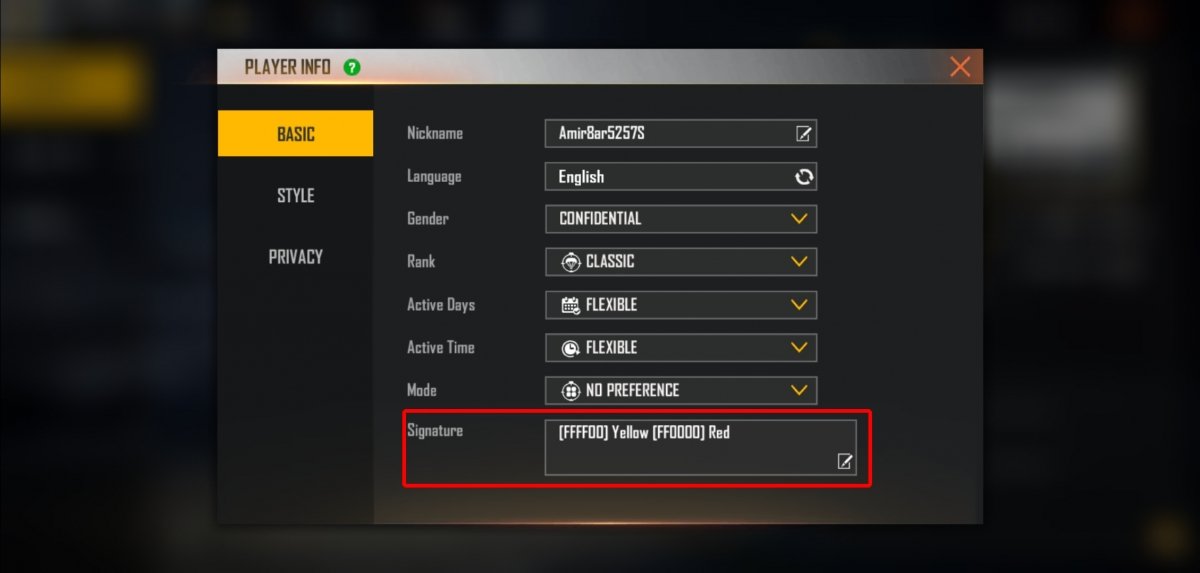 Edit your signature by placing the font color codes
In this box, we write what we want, and in front of the text, we place the color with its hexadecimal RGB value (Red, Green, Blue) in square brackets.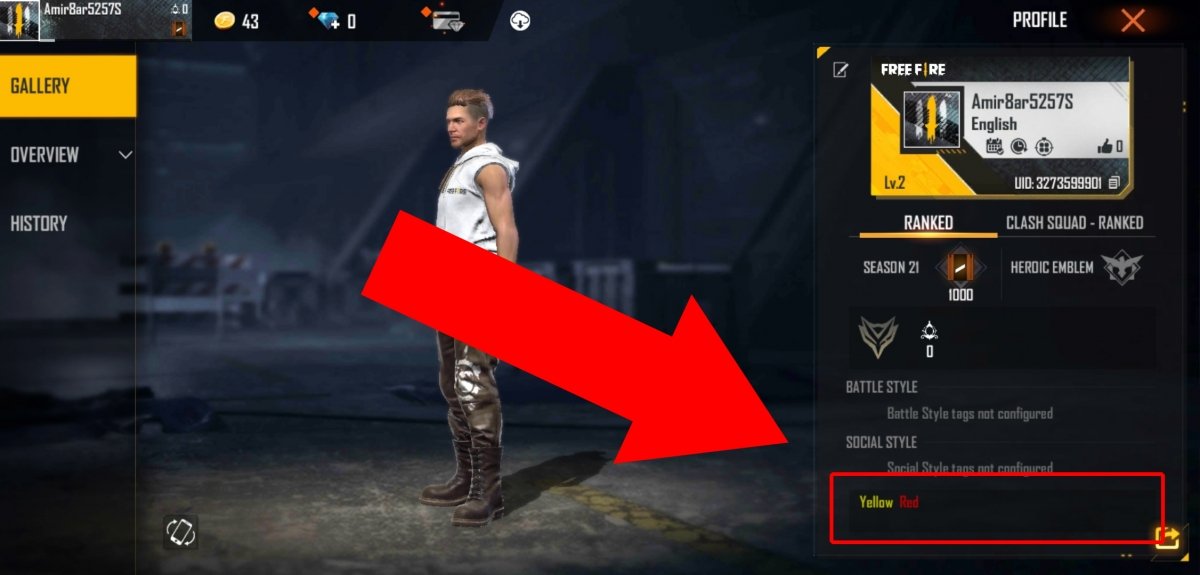 Check that your signature has different font colors
Once set, we will see in our profile the words that we have written in the different colors that we have set with these codes.
Below, you will find the values of some common colors:
Black: [000000]
White: [FFFFFF]
Red: [FF0000]
Green: [00FF00]
Blue: [0000FF]
Yellow: [FFFF00]
Cyan Blue: [00FFFF]
Magenta: [FF00FF]
Orange: [FF6600]
Dark Green: [006600]
Brown: [CC3300]