In Free Fire, there are a great number of different skins, however, some of them can be considered "best" due to different reasons: Their exclusivity, price, design, and so on. Now, we will show you some of the skins that we consider the best, taking into account different points of view.
Headhunter: One of the most expensive skins
For many Free Fire players, the best skins are the most expensive ones, and in the case of the Headhunter, it is one of the skins that players have paid the most diamonds for. This skin could be obtained in 2019 through a system of loot boxes, spending 80 diamonds for each attempt with low chances or 400 for each attempt with higher options. Those who got this skin back in the day spent up to $30 on diamonds.
Camouflage Skins: Desert Warriors
In the game, it is very important not to be detected by rivals. To achieve this goal, we can use some of the skins released in Elite Pass: Desert Warriors. The skins of this pass are equipped with camouflage outfits that are ideal for hiding in leafy areas. A competitive tactic.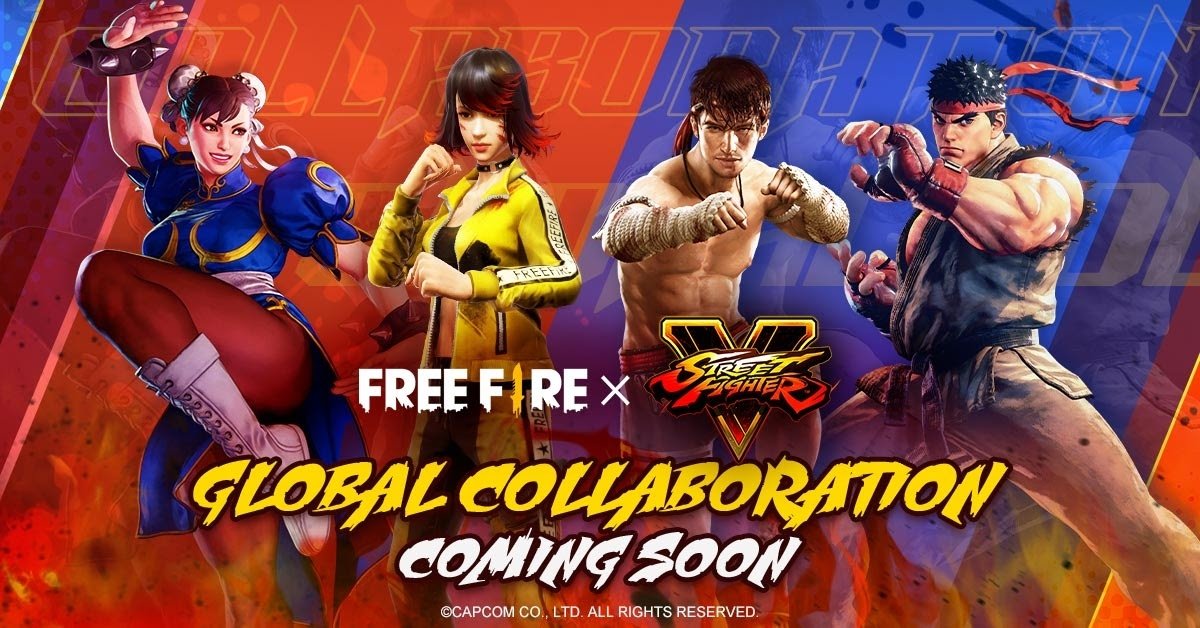 Collaboration between Free Fire and Street Fighter
Ryu and Chun-Li: Characters from other franchises
Among the existing collaborations in Free Fire, one of the most interesting is the one with one of the most successful video game franchises: Street Fighter. Ryu and Chun-Li, two of the most iconic characters of this video game series, have their own skin in Free Fire. Their looks will surely be a favorite for fans of Capcom's fighting saga.
Samurai Zombie: One of the most exclusive and terrifying
Just as it happened with the Headhunter, the Samurai Zombie skin was only available for a limited time by spending lots of diamonds to get it. However, this skin also has the bonus of being one of the most impressive ones.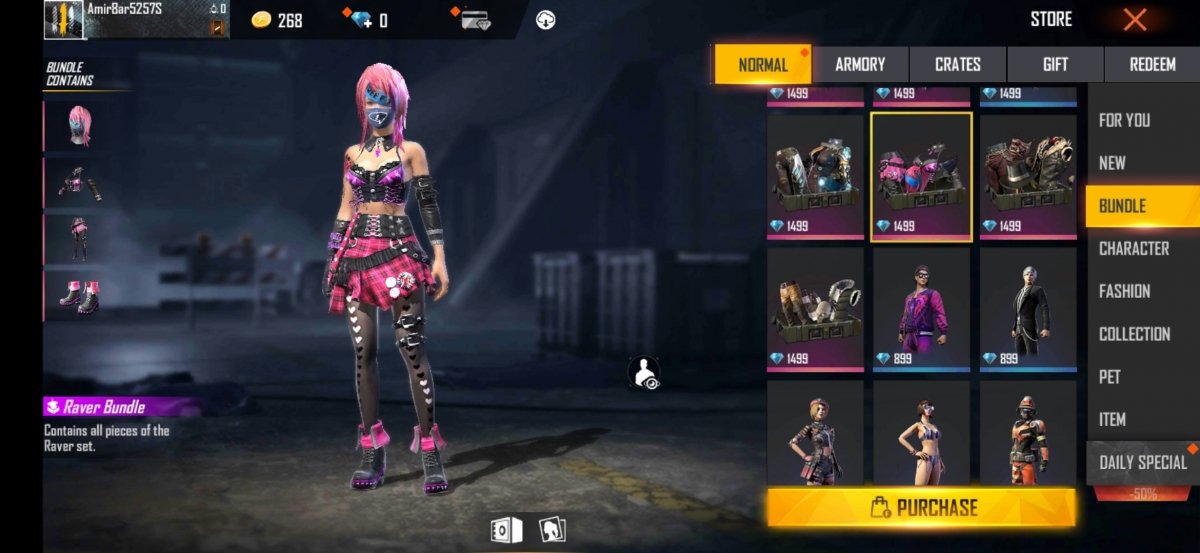 Raver Bundle, a really stylish skin
Raver Bundle: Our favorite
This skin may have nothing special for many people, but we like it the most, and many players find it to be their favorite one too. In other words, when you play Free Fire, ignore if they say that your skin is "not cool", your tastes are as valid as everyone else's, and even a cheap skin can be your favorite. In the case of Raver's pack, we love its innovative design, combining colors as opposite as pink and black. In addition, it comes with a facemask!