Twitter is undoubtedly a very popular social network. But, despite that, it is not without flaws. As with any other service, neither its official application nor its website is perfect. Sometimes they fail and produce errors that prevent you from accessing the platform normally. Is Twitter not working properly? Let us talk about the causes and the solutions available to you to regain access to it.
The Twitter Android app is not working: how to fix it
Let us start by talking about Twitter's app for Android. Suppose you have tried to see the latest tweets from it, and it has not been possible.
The first thing we recommend is opening the browser and typing the Twitter URL in the top text box. If everything works as intended from the web browser, you will have confirmed that Twitter is not down and that the problem is caused by its application. Let's see what solutions you have at your disposal when the Twitter application is not working as intended.
Restart your Android smartphone
Restarting your device is one of the simplest, most effective methods we always recommend. This process forces the smartphone to reload many system and application components, as well as to close processes that may have crashed.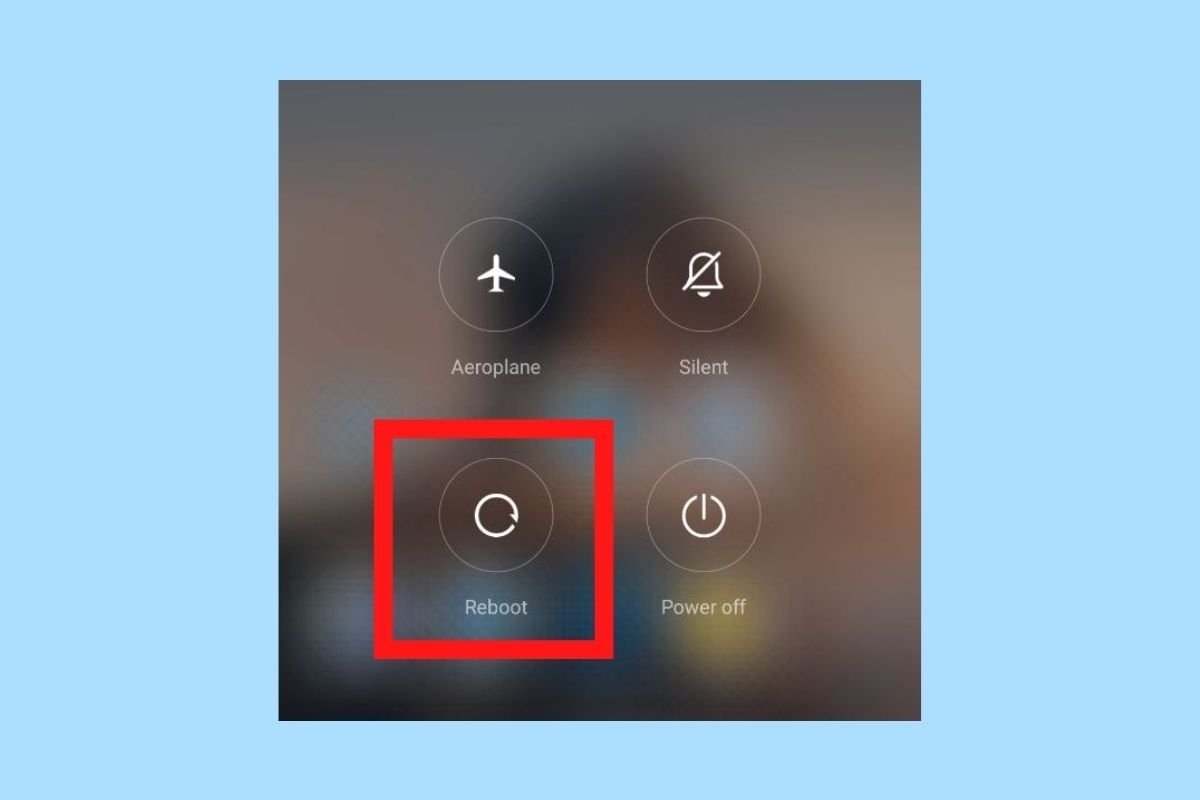 Rebooting your Android device is a great way to discard software errors
Restarting an Android smartphone only takes a few seconds, so you do not lose too much time by trying to solve your Twitter problems this way. Most devices have an option called Restart or Reboot in the shutdown menu.
Check that you have an Internet connection
If your Internet connection is not working properly on your device, you will not be able to access Twitter. There are several ways to check if this is the problem, but the most straightforward one is to open another application, for example, Instagram or the web browser, and try to do something that requires an internet connection. If you prefer, you can also try uploading a video to YouTube. When none of that works, there is probably an error with your internet connection.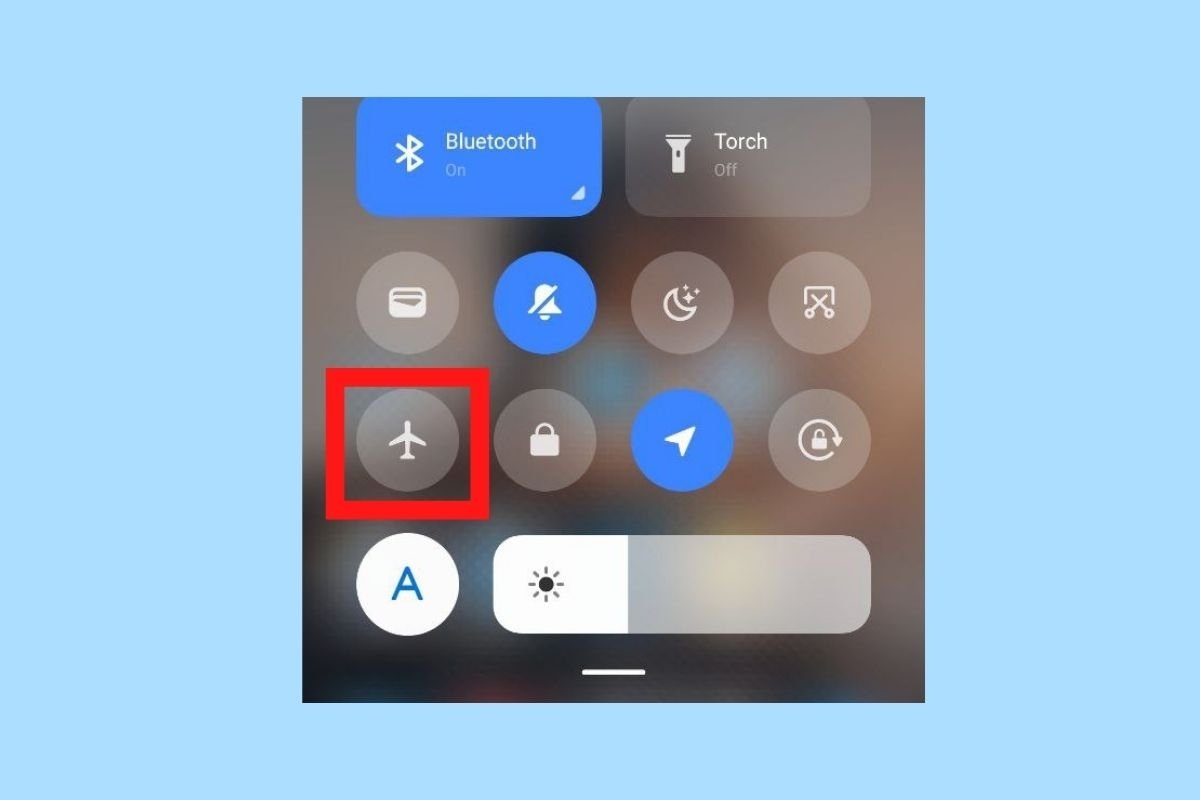 Flight mode be a nuisance and prevent Twitter from working correctly
What can you do if this is the case?
Deactivate airplane mode. If you enabled it previously, turn it off immediately to recover your internet connection.
Disconnect or connect to WiFi. This problem might be caused by the wireless network you are connected to instead of the smartphone data network. Disconnect from WiFi to recover the connection. Or vice versa. If the problem is due to your smartphone data network, perhaps you have poor coverage, so you should look for a WiFi network.
Contact your carrier. When nothing seems to be working, and the failure is clearly caused by your 4G or 5G connection, contact your phone carrier to see if there is anything else you can do.
Clear Android app data
Deleting all the app data is the best way to restore the application on your Android smartphone.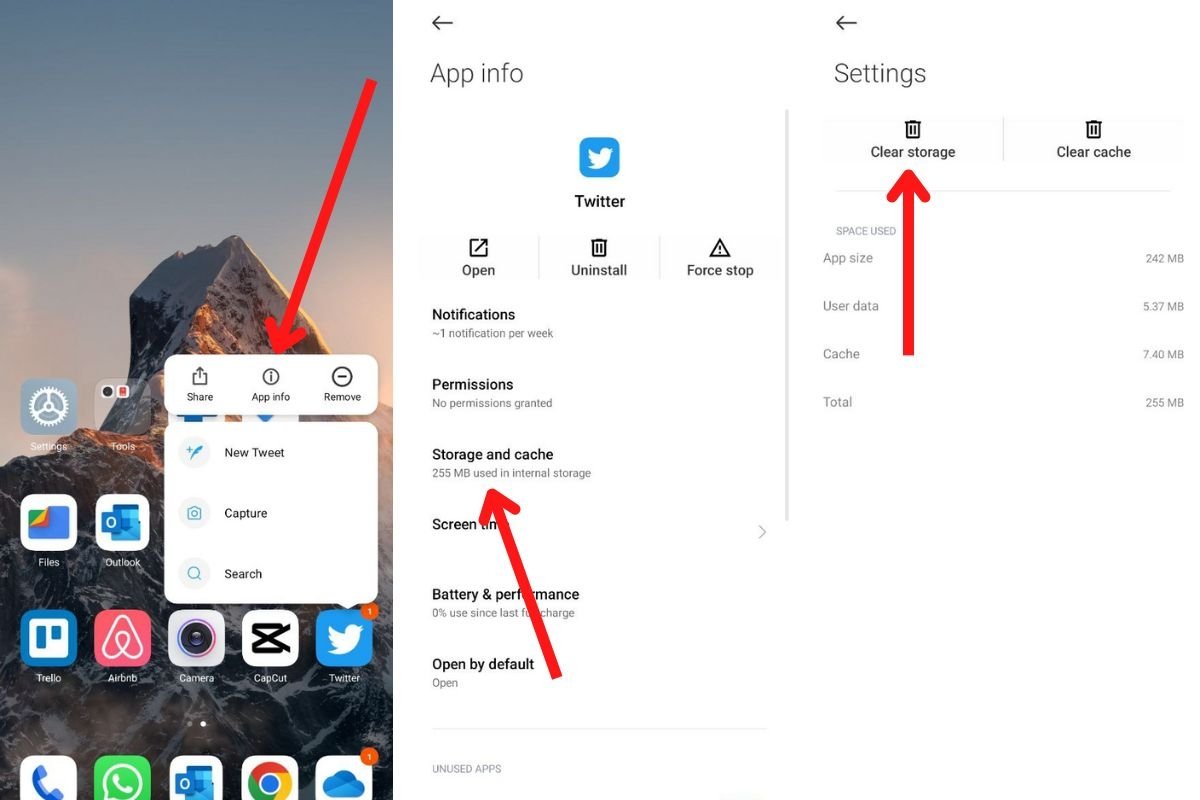 Clearing the Twitter app's data step by step
Please note that once you follow these steps, you will need to log in with your account again:
Tap and hold the Twitter icon.
Tap on App info.
Tap on Storage and cache.
Finally, select Clear storage.
Now, open the application and check if it works properly by logging into your profile.
Log out and log back in.
Another option to try to fix Twitter application problems is to log out of your account.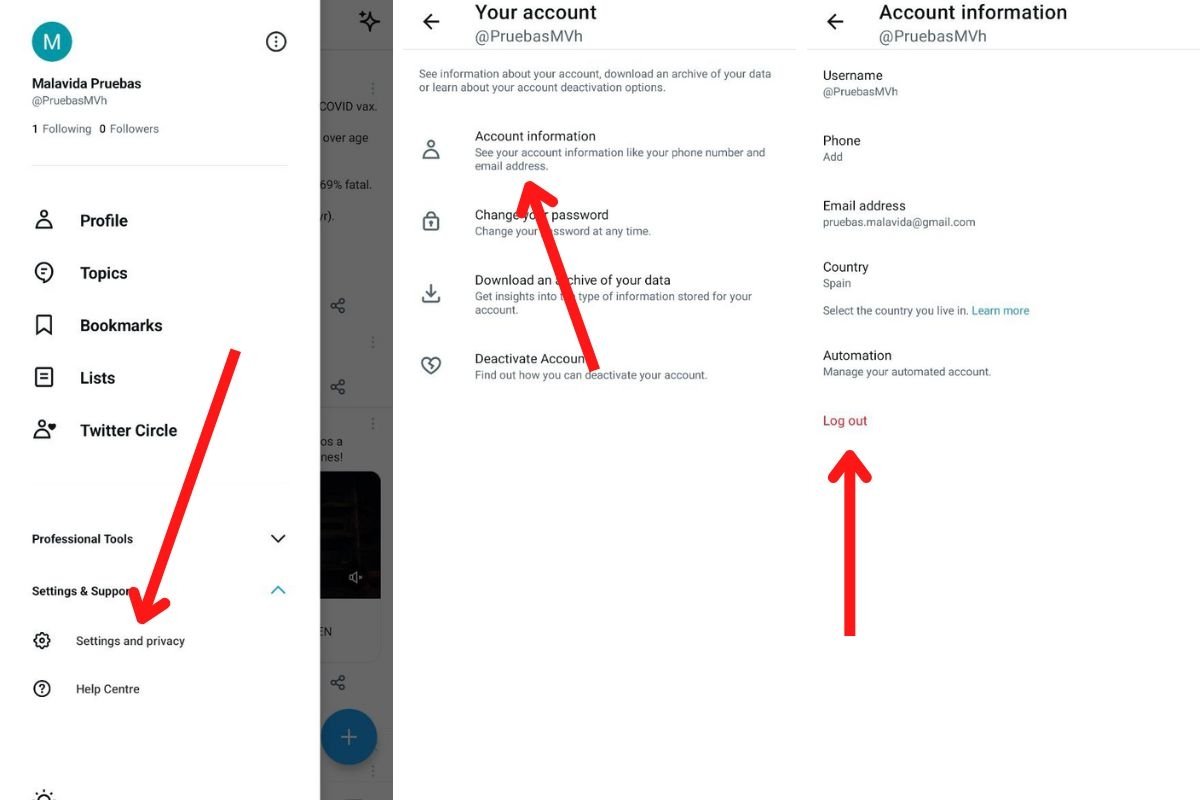 Close the Twitter application and log out
You can do it like this:
Open the side menu, tap Settings & Support, and then Settings and privacy.
Tap on Your account.
Go to Account information.
Tap on Log out.
Confirm that you wish to log out of your account with the Logout button in the pop-up window.
Now, log in to your profile with your account credentials to see if the problem is solved.
Uninstall and reinstall the Twitter app
Finally, we came to the last method to try to repair the Twitter app: uninstall and re-download it. Once the app has been uninstalled from your smartphone, download Twitter again. Now, check if the app is working properly on your smartphone.
Twitter does not load tweets or photos: how to fix it
When Twitter is not loading tweets or photos, here are some tips that might help you fix it:
Verify that the Internet connection is working properly on your smartphone.
Access Twitter through the browser to determine if the problem is application or platform-wide.
Wait a few minutes. The servers could be collapsed.
Find out if Twitter is down. You can ask other users through another platform or check the Twitter Status page.
How to fix the "Something went wrong" error on Twitter
The message "Something went wrong" appears for various reasons. In fact, we can say that this is a generic error that does not specify what the real problem is. It is probably related to one of these causes:
The Internet connection is unstable or is not working properly.
The servers are collapsed.
The application is failing for some reason.
The service is down.
To solve it, try the methods described in the previous sections.
Is Twitter down? How do I know if the problem is on my end or if it is a general problem?
The last possibility is that Twitter is down, which makes the service not operational in your region. There are a few ways to confirm that the problem is general and is not only affecting you.
The first thing to do is ask other users (via WhatsApp or Telegram) if they have the same problem. Another option is to consult news outlets specialized in technology, as they are usually quick to publish when a renowned service stops working.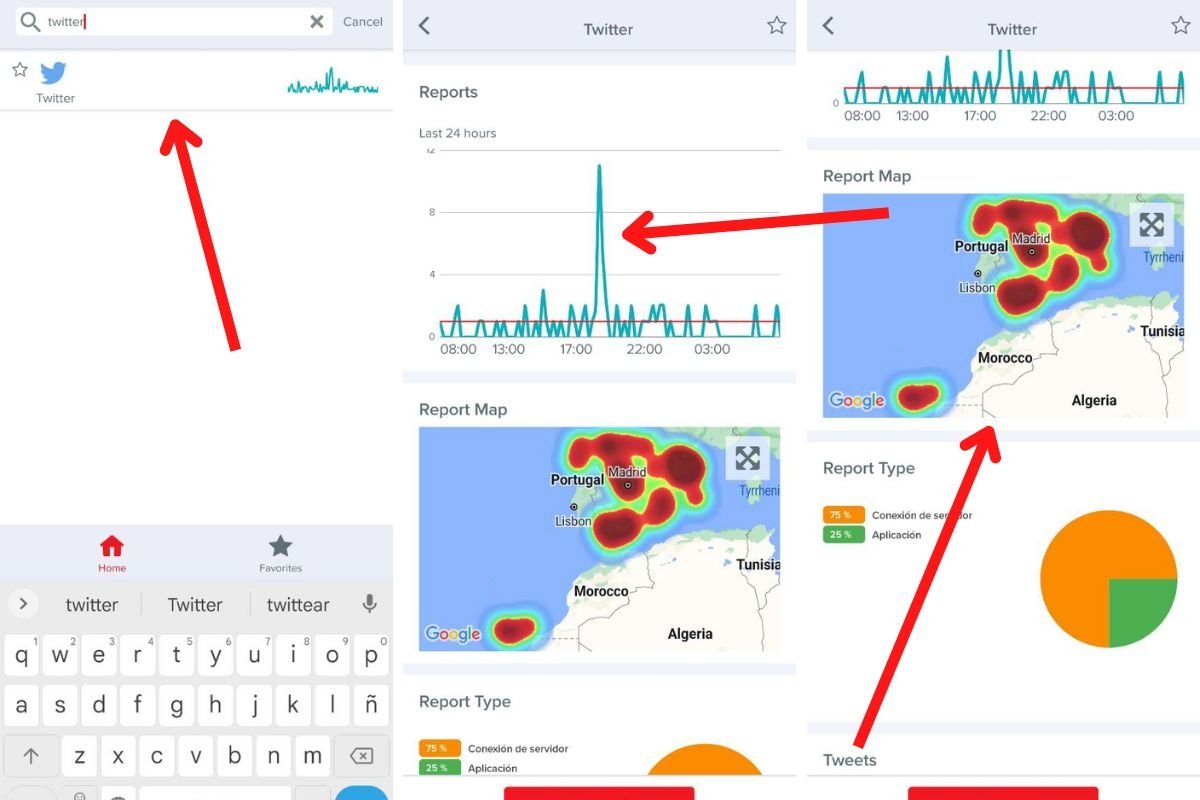 Check the status of Twitter in the Downdetector app
Finally, we recommend downloading the Downdetector app, which helps you keep track of the status of your favorite social networks and many other platforms. Just enter Twitter in the search engine, and check the status of the service on the graph or map. When a very high peak appears, it indicates that more users have problems. You can also report problems so that other users can confirm if the problem is general or not.