Disabling the internal Facebook browser on Android is an easy and straightforward process. First, open the app and tap on the menu button: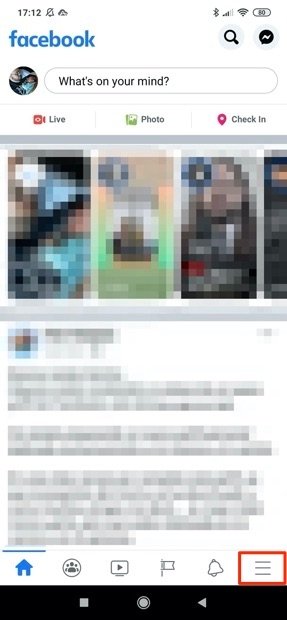 Facebook's main view
You will get to this screen: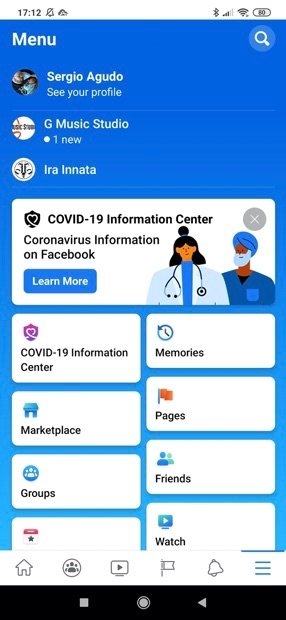 Facebook's menu
Scroll down until you get to the Settings & Privacy section and tap on it: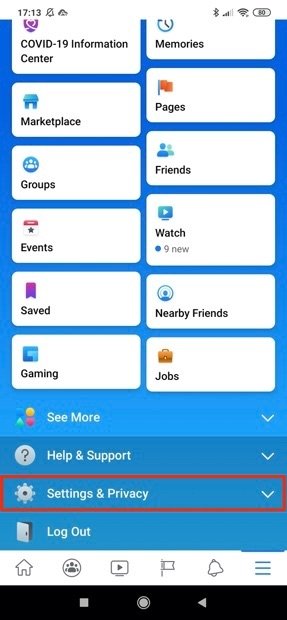 Settings and Privacy section
You will see this menu, where you will have to tap on Settings: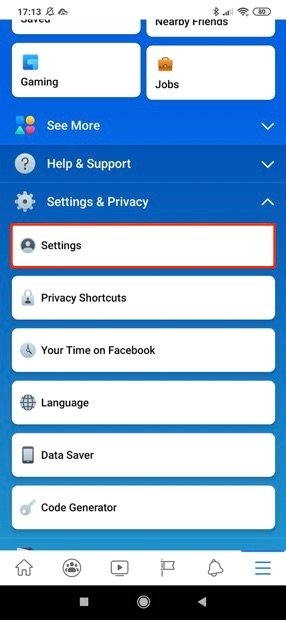 Settings and Privacy options listed
You will get to the Facebook settings: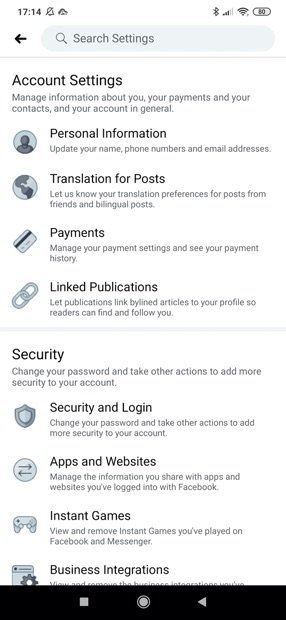 Facebook's settings
Now, scroll to the bottom of the screen, where you will find the Media and Contacts section, and tap on it: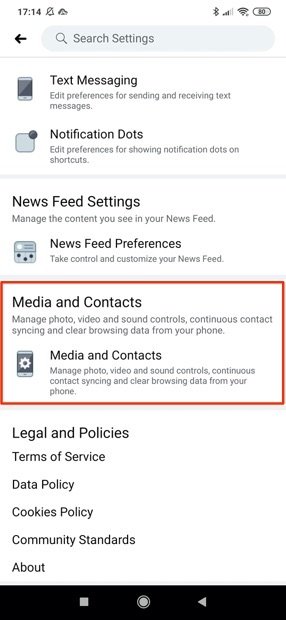 Multimedia and Contacts section
On the newly opened menu, tap on Links open externally: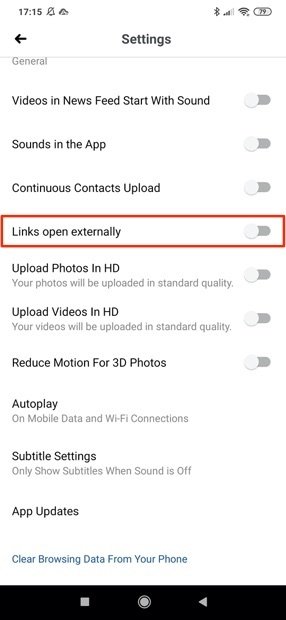 Multimedia and Contacts settings
You will see that the color of the control button changes from gray to blue: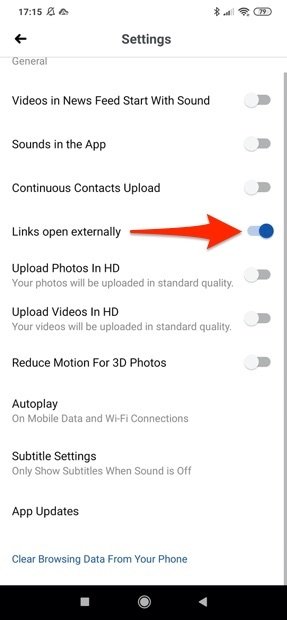 Links open in an external browser
From now on, any link you open within Facebook will open with the browser you have installed on your phone.
Keep in mind that by disabling the internal Facebook browser you are also improving your privacy. This occurs because the main objective of this app within an app is only to consult and store your navigation data.
Experts from all over the world have questioned on several occasions the use that Facebook makes of users' data, going so far as to describe it as inappropriate at best. We must not forget that Mark Zuckerberg had to answer to the American and European authorities for these same reasons (his appearances were also very notable for the number of questions left unanswered), so do yourself a favor and turn off your internal browser.