You can install Facebook on your Android by two methods: through Malavida, and Google Play.
How to install Facebook from Malavida
First, tap on the green button at the end of this text. By tapping on it, you will reach the download access page. There, once again, we will tap on the green button to download the APK file: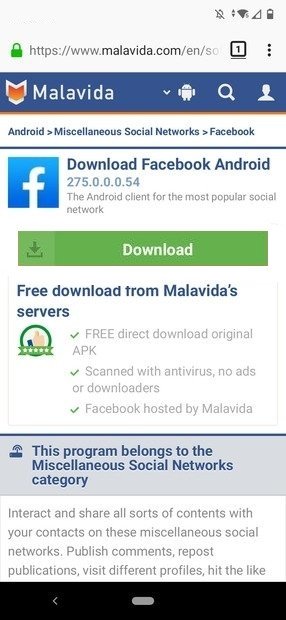 Page to download Facebook
Once we have the APK file in our device, we will have to open it from the downloads folder with a file manager. In our example, we will use Google Files. As soon as you open it, tap on Downloads, and then, tap on the Facebook APK file: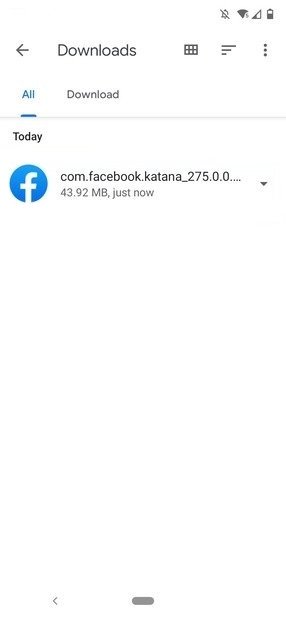 Facebook in Files
First, the system will ask for confirmation to install the APK. Tap on Install: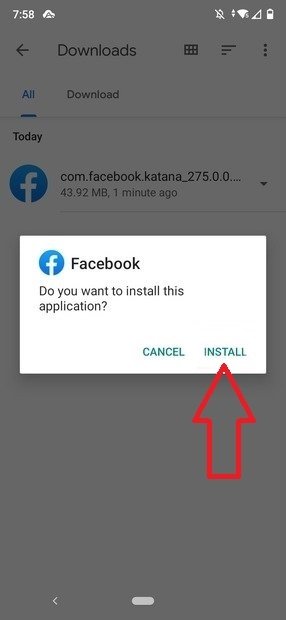 Installation of the APK
The application will be installed, and we will receive the following message on the screen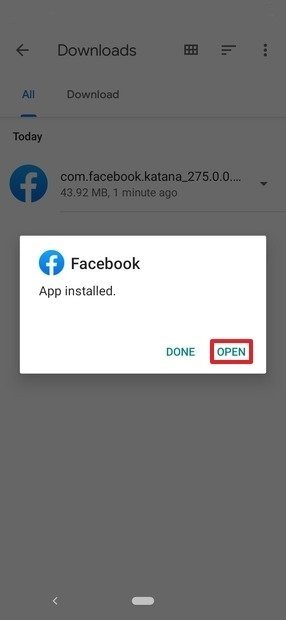 APK installed
If we tap on Open, the application will open. We will be able to log in with our username and password and start using it.
How to install Facebook from Google Play
To install Facebook from Google Play, open the Google Store from your device, and tap on the search field: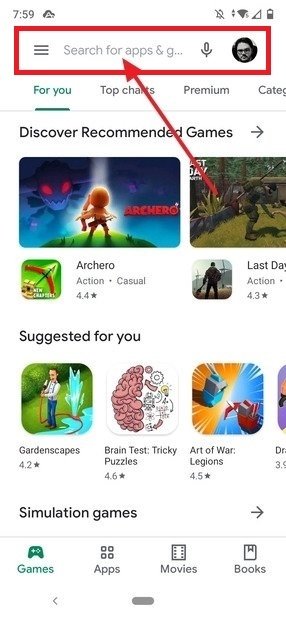 Google Play Store
Now, type in Facebook and then tap on the magnifying glass button on your keyboard: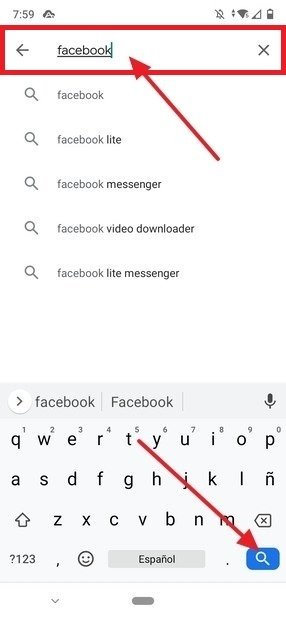 Search for Facebook in Google Play
You will get to the installation page, where you will have to tap on the Install button: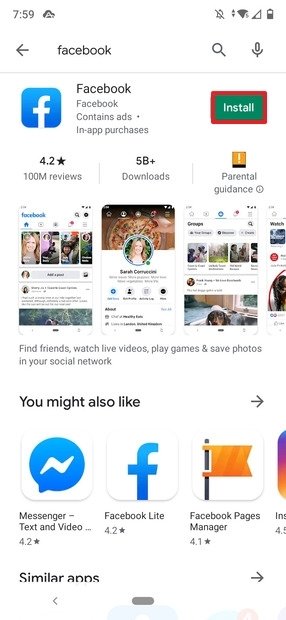 Installing Facebook from Google Play
Once the app has been installed, tap on the Open button to open it: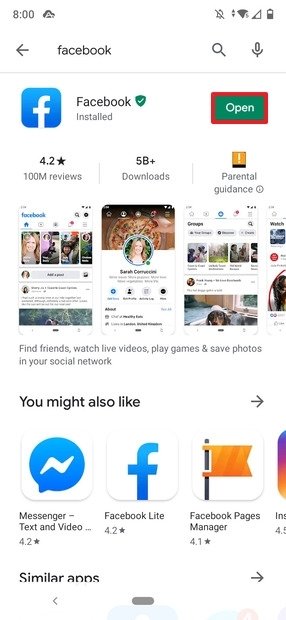 Button to open Facebook
Although you may find the process from Google Play more straightforward and simple, it is very common that the big G app store does not always have the latest versions of the apps for your device. That is why we recommend, whenever you can, to download it from external trusted servers (like ours) to have always the latest version up to date.
How to uninstall Facebook Android
The easiest, fastest, and most straightforward way to uninstall Facebook is to go to wherever you have the app (either on the desktop, or in the application box), make a long tap on it, and drag it out. You will see the following on the screen: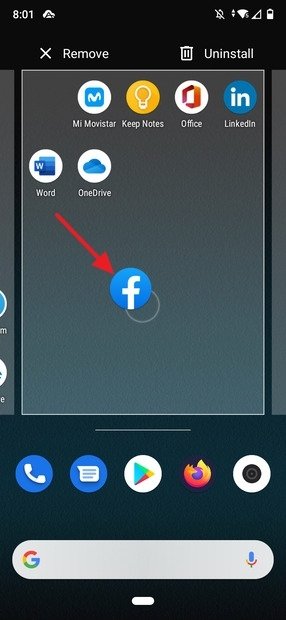 Android desktop options
Move the application to the upper right corner of the screen, to the Uninstall button. When you can uninstall it, the application icon and text will turn red: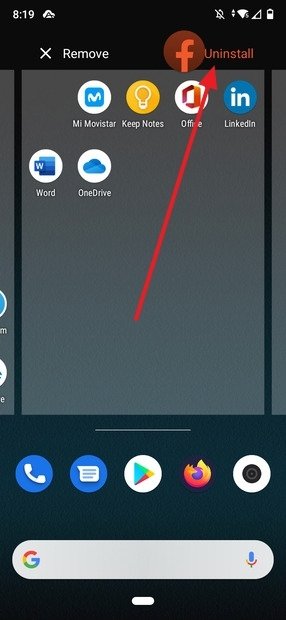 Uninstalling an app from the desktop
A confirmation message will appear asking us if we want to uninstall the app. Now, just tap OK and let the system work. The application will be uninstalled, and we will not have to worry about it anymore.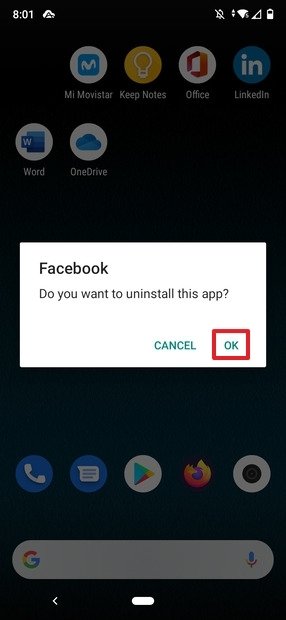 Button to uninstall Facebook
Now you know how to install and uninstall the social network on your Android device without complications.