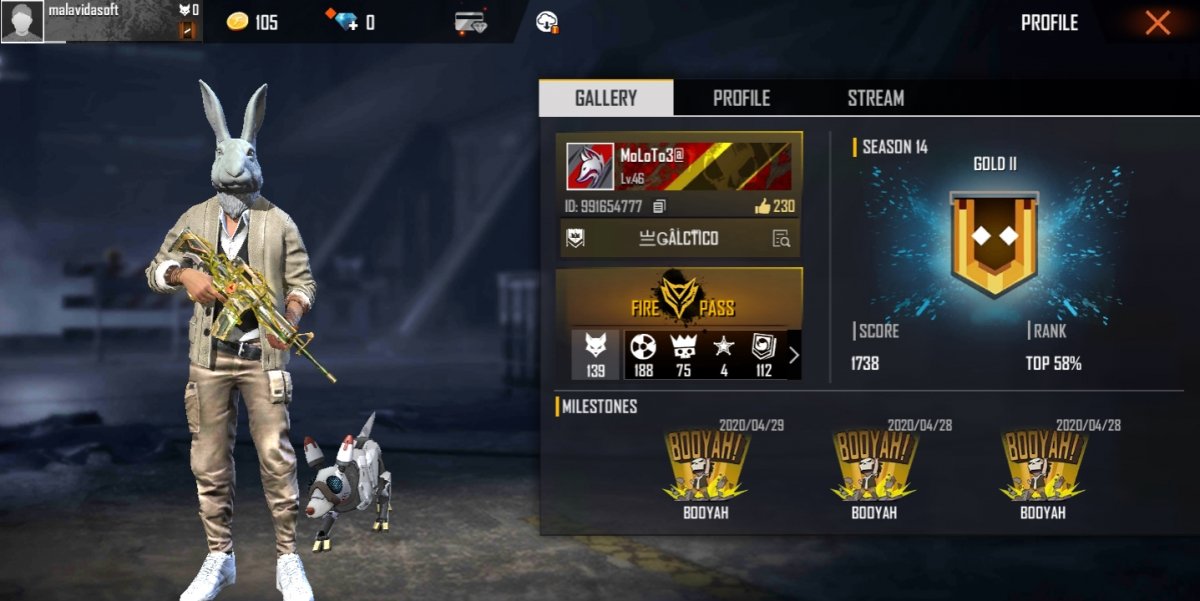 To play with friends in Garena Free Fire, the first thing you need to do is add them to your account. To do that, you have two options. From the lobby, tap the Invite button in the right-hand corner.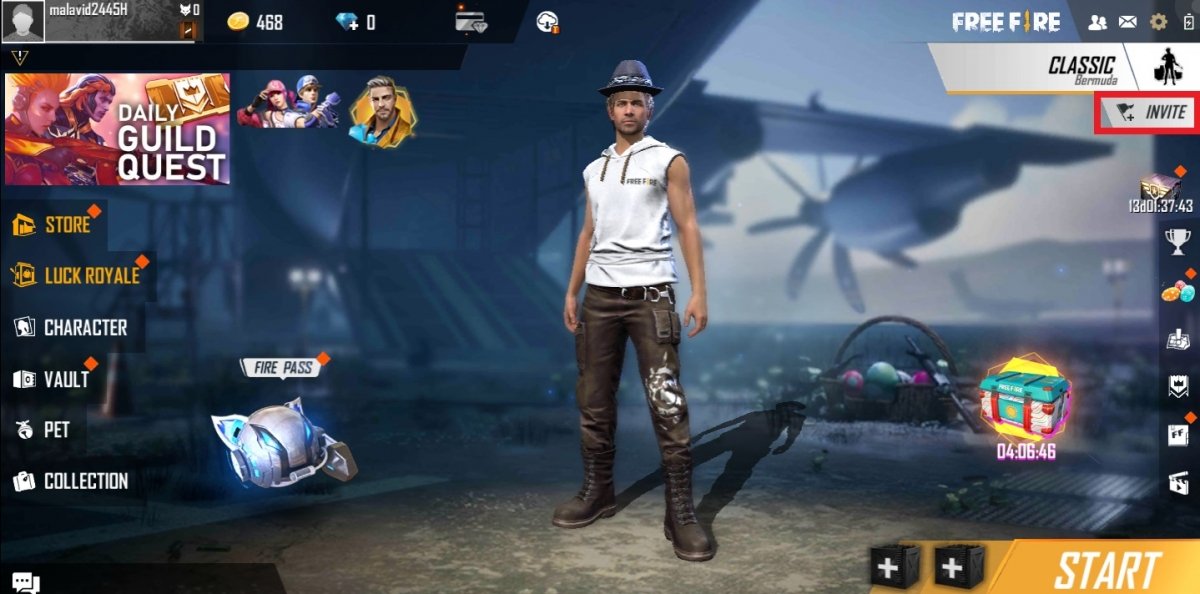 Press here to invite friends
A menu will be displayed from the side of the screen. Tap on Add Friends.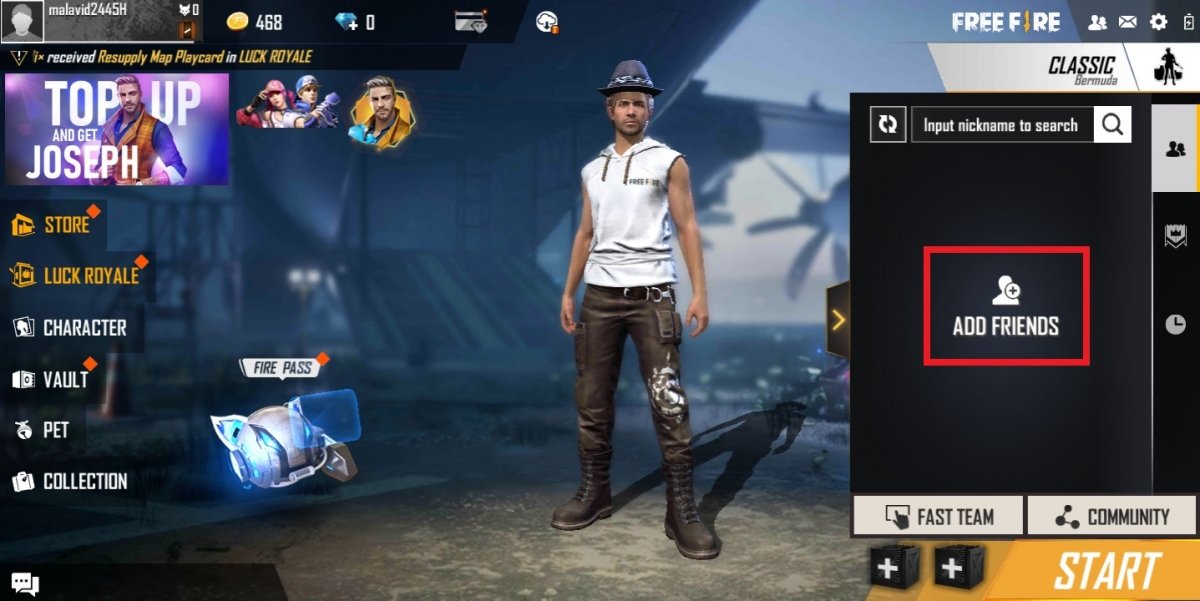 Press Add Friends
The new window is a list of players. You can tap on the + icon to the right of each player to add them as a friend, but if you want to add specific friends, tap on the player finder at the bottom and type in his/her name.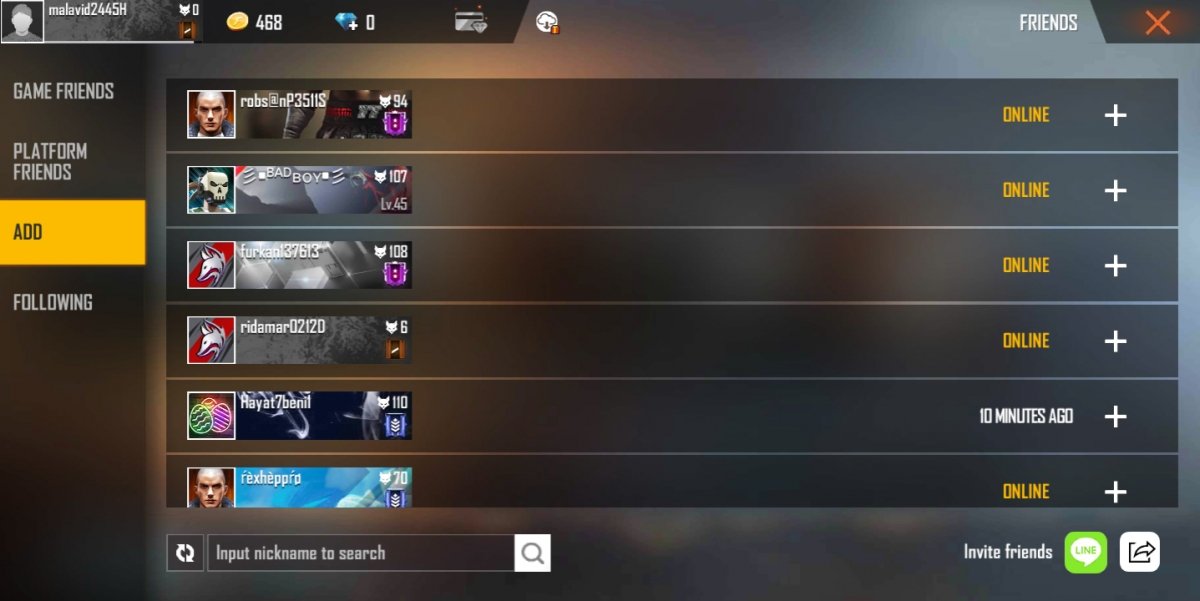 Add friends or use the search tool to find them
Tap on the + sign to send them an invitation.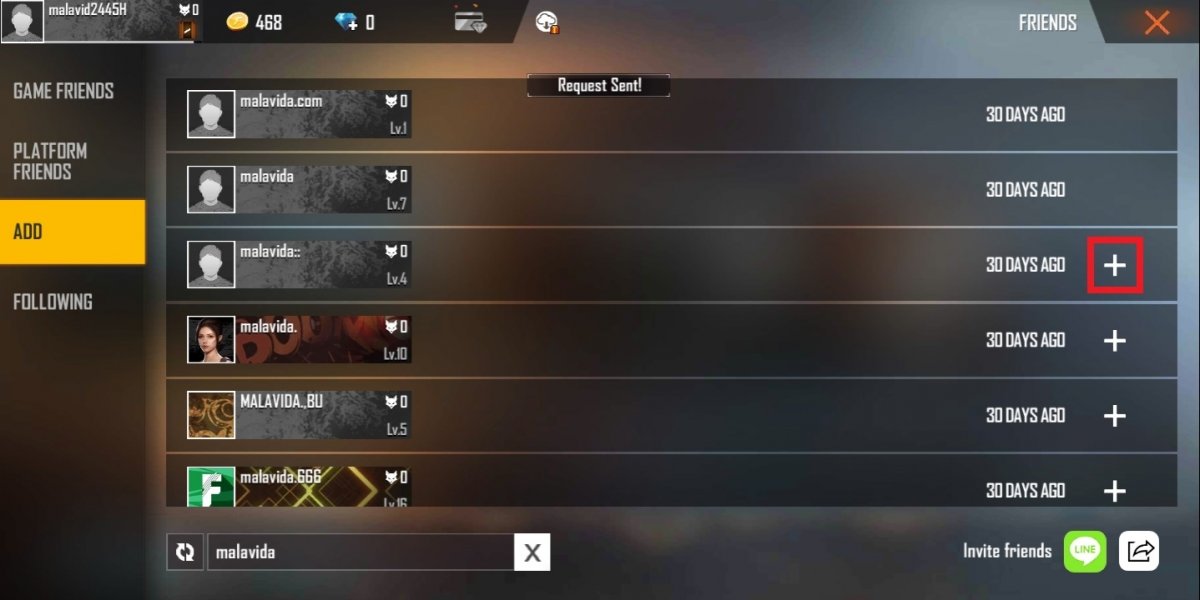 Locate your friend's name in the game and press the plus sign
When they accept, they will appear in your contact list, both on the Game Friends tab...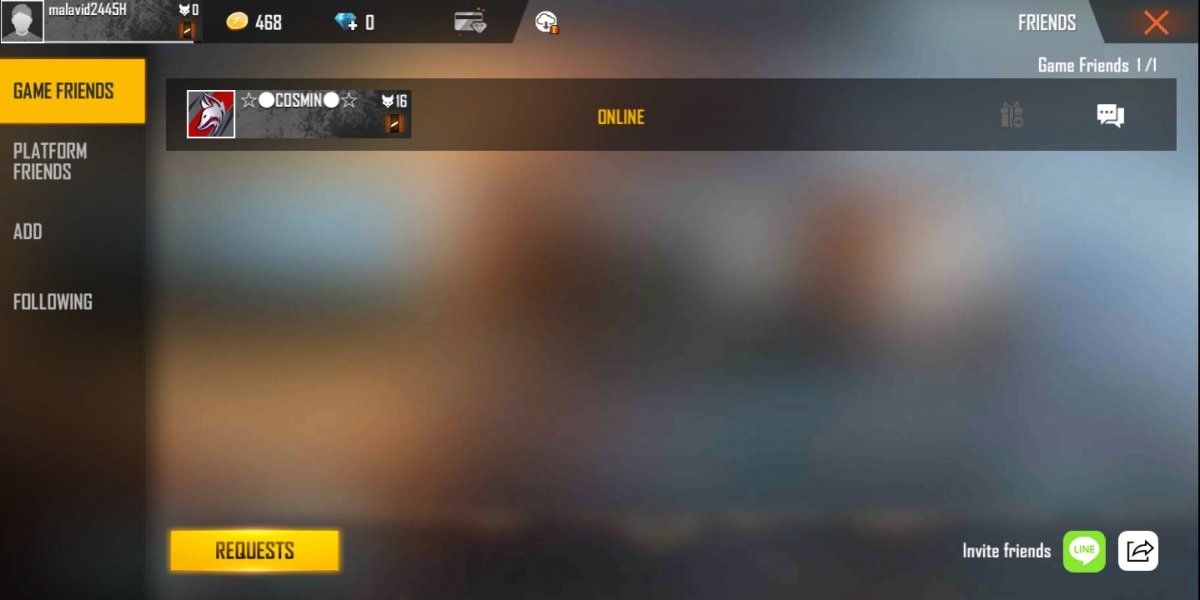 Our contact has accepted our invitation
As well as on the side menu in the lobby.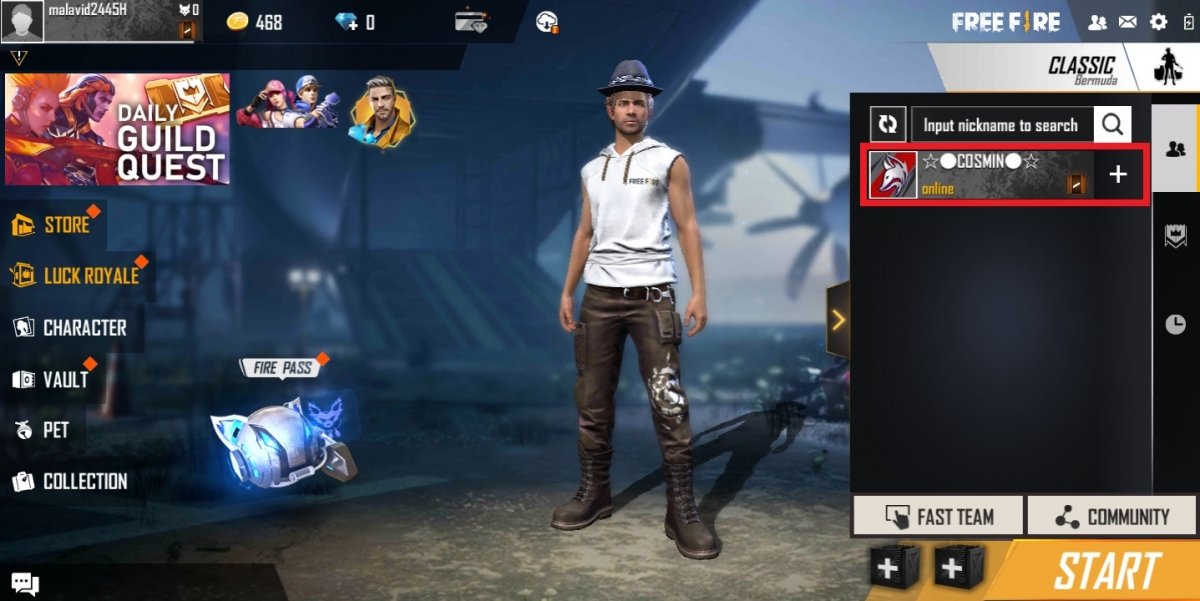 Contact available to play
How to start a game with your friends? First, you must select a multiplayer game mode. In the upper right corner of the lobby, tap on this button to select the mode. The three available options will be displayed: Solo, Duo, and Squad.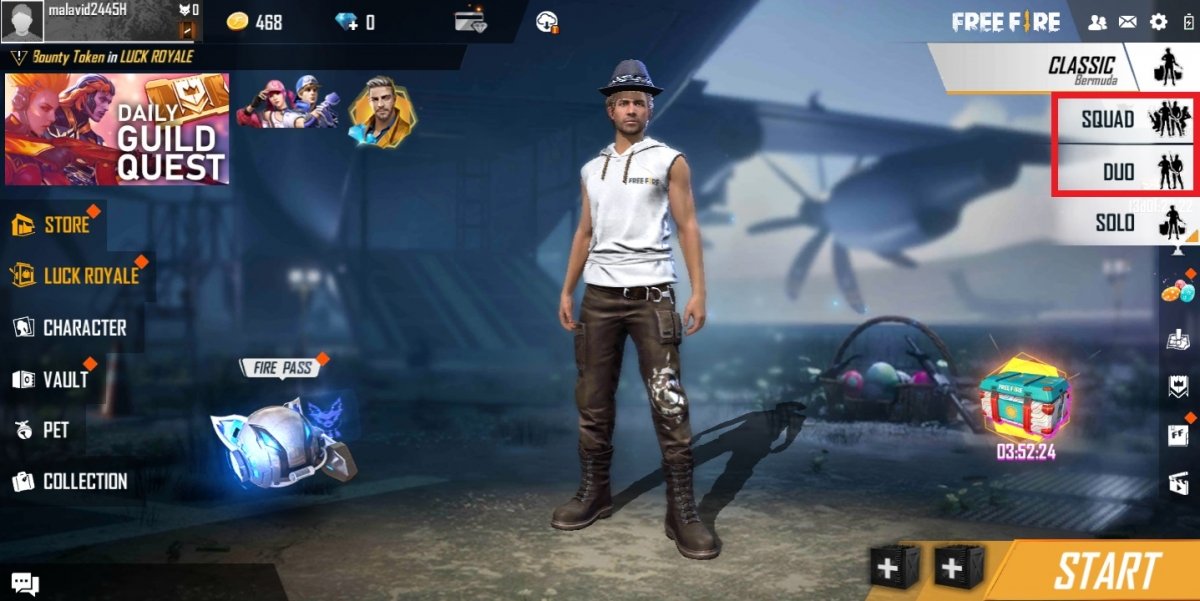 Select a multiplayer mode
Choosing Duo or Squad will display the side menu of friends. Tap on the + icon to add them to the game, a game invitation will be sent.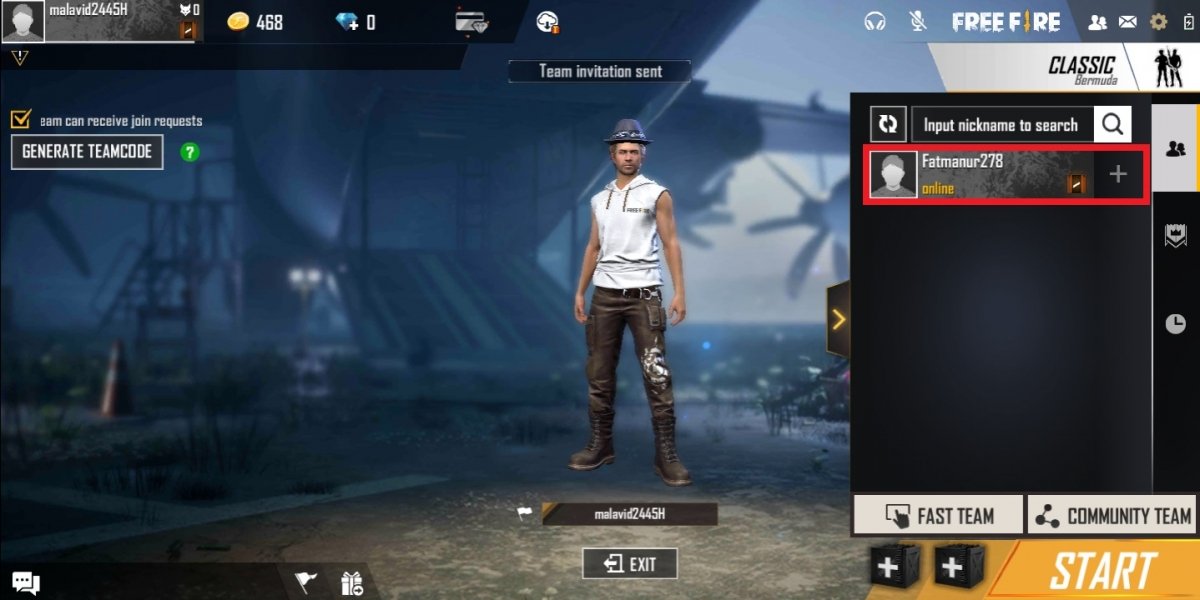 Invite friends from your list
When your friend accepts, you can start playing together.
A friend has accepted to play a game in the Duo mode
Playing with friends in Garena Free Fire is a very attractive possibility. Ask your friends for their usernames and form a custom battle squad. As you have seen, you only have to invite them, have them accept your invitation, and get online to invite them to a game in any of the two multiplayer modes available.