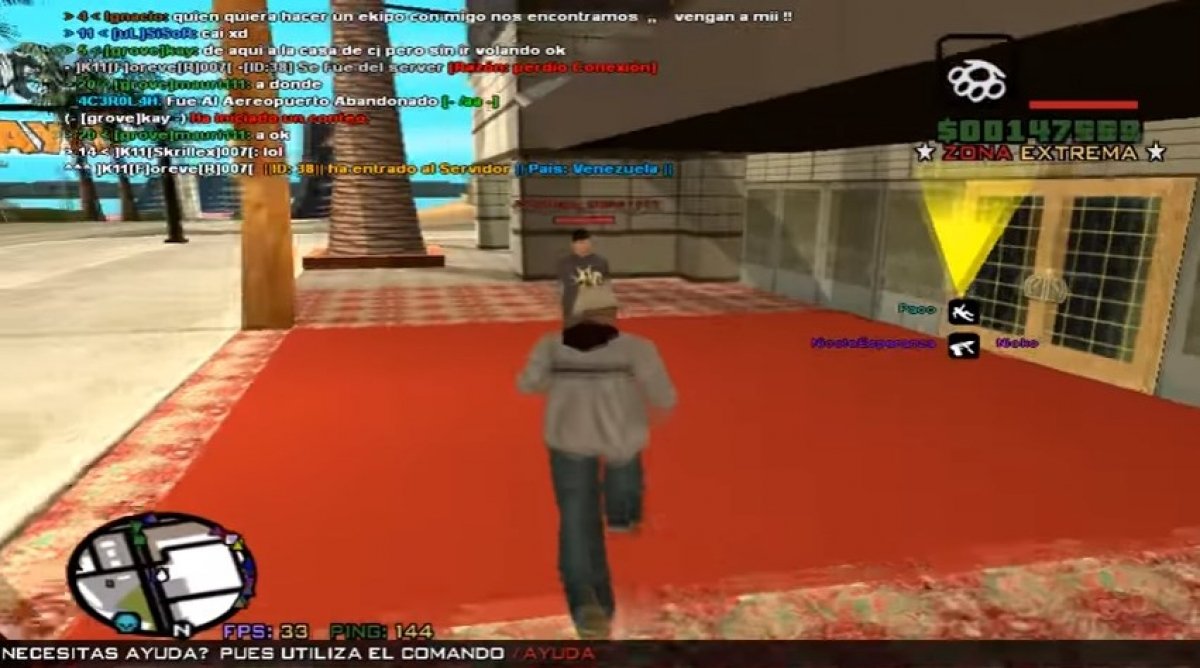 The first thing is to install GTA San Andreas to be able to start playing. Once we've done so, and before installing Multi Theft Auto: Sand Andreas, make sure you haven't installed any updates or modifications that may cause conflicts with MTA. If you wish to preserve your mods, you can create two installations, reinstalling San Andreas in a second folder on your hard drive.
Open Multi Theft Auto by clicking on its icon and then press Play MTA San Andreas. Thus, we'll start to run San Andreas. Once loaded, we'll be on the main menu of MTA: SA. If we run the file, a browser window called 'San Andreas Multiplayer' will open. From that moment, you can use the browser to search for a match that you can join. How? Easy. Go to the Internet tab at the bottom of the screen to view all the servers on the list. Some of them are private and are protected with a password. If you don't know it, you won't be able to join in.
Now it's up to you to have fun and play on one of the many online scenarios available and interact with other games. The type of game will depend on your level. Furthermore, SA-MP has dozens of customized game modes, including the following:
Death Match: the players will compete to see who can kill more enemies.
Capture the Flag: the typical game in which both teams try to earn points by stealing flags from other bases.
Freighter: a team protects a safe base whilst the other tries to break in.
Moneygrub: the teams compete to get hold as much money and properties as possible.
Freeroam: there aren't any goals. Just enjoy the scenarios and play with total freedom.