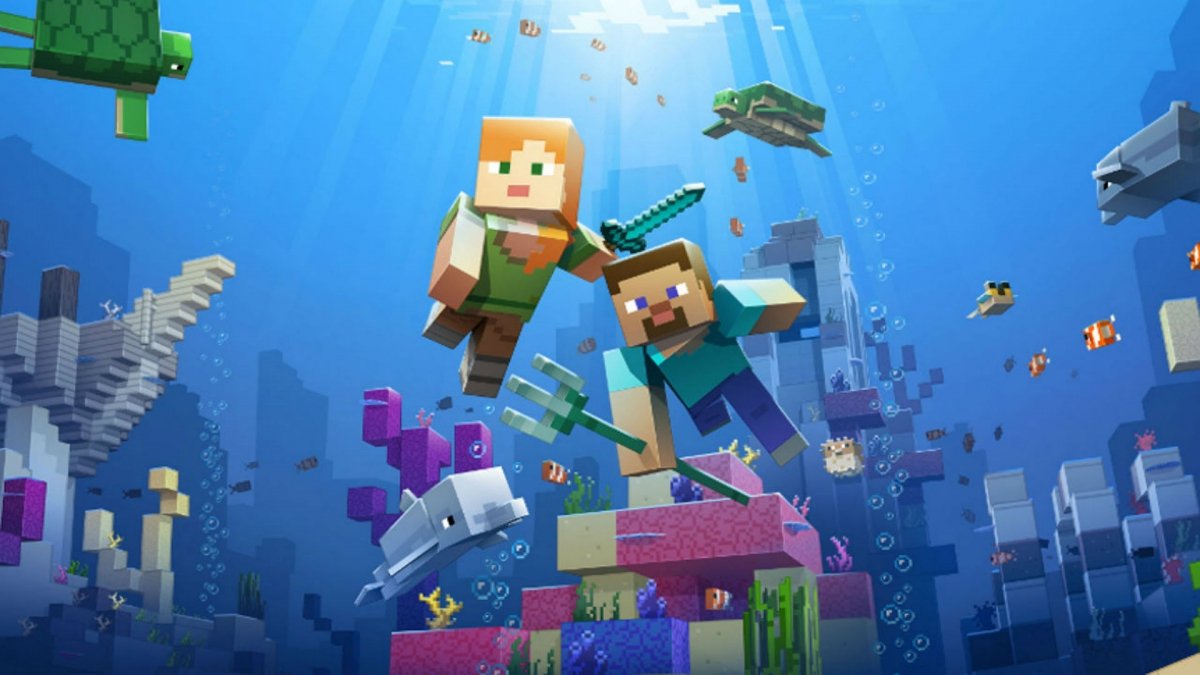 Minecraft is one of the most popular games of recent years, a title focused on exploration and construction that still receives new updates and versions with several new features years after its launch. An infinite world full of possibilities awaits you in this Mojang's game, either in the Creative mode (with no limits for obtaining materials and construction) or in the Survival mode, more challenging and focused on the adventure and its story.
It has a version for PC and consoles (Java) and another for mobile devices (Bedrock). Here's how you can download it on Android step by step. Before starting, it is worth mentioning that this is a paid game. If you do not want to pay, you can download the free trial version (Minecraft Trial). However, it will only give you access to the full version for 90 minutes (one and a half hours).
How to download the free mobile version of Minecraft
First, you need to access the Google Play Store, Google's digital store. If you do not have the app downloaded directly to your device, you can get it through our website. Open the app to access the store and in the search engine enter the term Minecraft. Several related apps will be displayed, but the one you are interested in is the first one (in case you want the full paid version) or the second one for the free trial.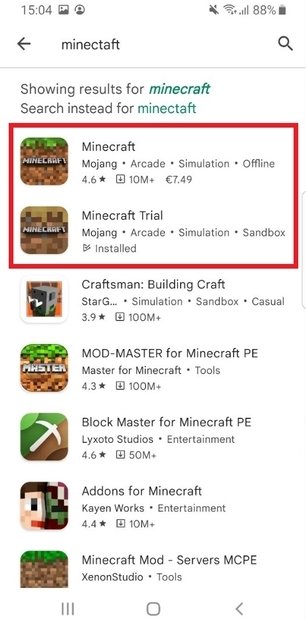 Search results for Minecraft in the Google Play Store
The free version of Minecraft for Android is called Trial. From the Google Play Store search engine, you can easily find it, and by selecting it from the list, tap on download to start installing it automatically and comfortably on your device.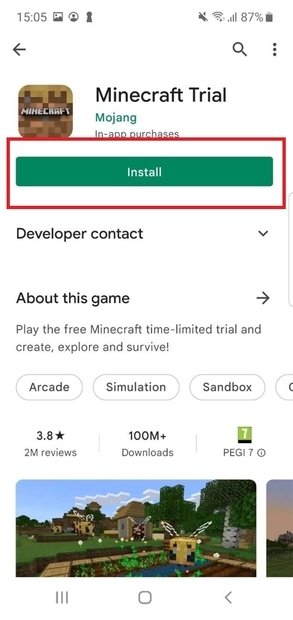 Download Minecraft's free trial version
After that, you can open the game through the store or your mobile app menu and start playing.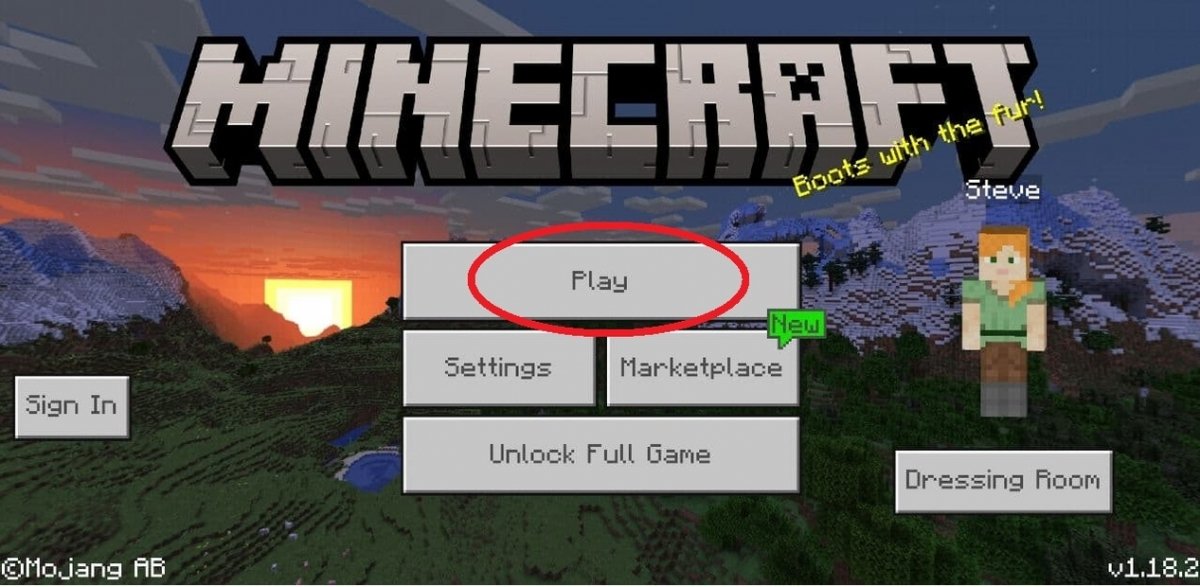 Open the app and have fun playing Minecraft
It is worth mentioning that to be able to run Minecraft on your mobile device without problems, you will need to have the Android 5.0 version installed. Depending on the performance of your device, the game will run smoother or slower, but in almost any modern smartphone it will run smoothly. You can also play it on tablet, so once purchased, it will become part of your Google account and you will be able to download it on any device.
Step by step guide to download and play Minecraft on mobile for free
Go to Google Play Store
Enter Minecraft in the search engine and tap on the magnifying glass.
Select Minecraft Trial in the results, which is the free trial version
Press the Install button
Open the game from the store or your installed apps menu.
Press Play