The success of Spotify cannot come as a surprise to anyone. The music streaming platform has millions of users worldwide thanks to how easy it makes accessing all kinds of music and artists. Although it has a free version for smartphones that lets us enjoy music with ads, it also offers paid subscriptions that allow you to change songs a la carte and remove all advertisements. In this article, we will tell you how you can change or update the payment method of your Spotify account.
How to update or change your payment method in Spotify
The Spotify app on Android has quite a few features, but unfortunately, it does not let us change our payment method. However, that does not mean that we can not do it from our Android device through a browser app, but we will have to search a little, as this option is somewhat hidden. Have your username and password ready to make this change, as it will be the first thing you will need to change your payment option on Spotify. If you want to update your payment method, follow the steps below:
Access the Spotify website from your favorite browser.
Once inside, tap on the three horizontal bars that you will find in the upper right corner.
Choose the Login option.
Enter your credentials and tap on the green Login button.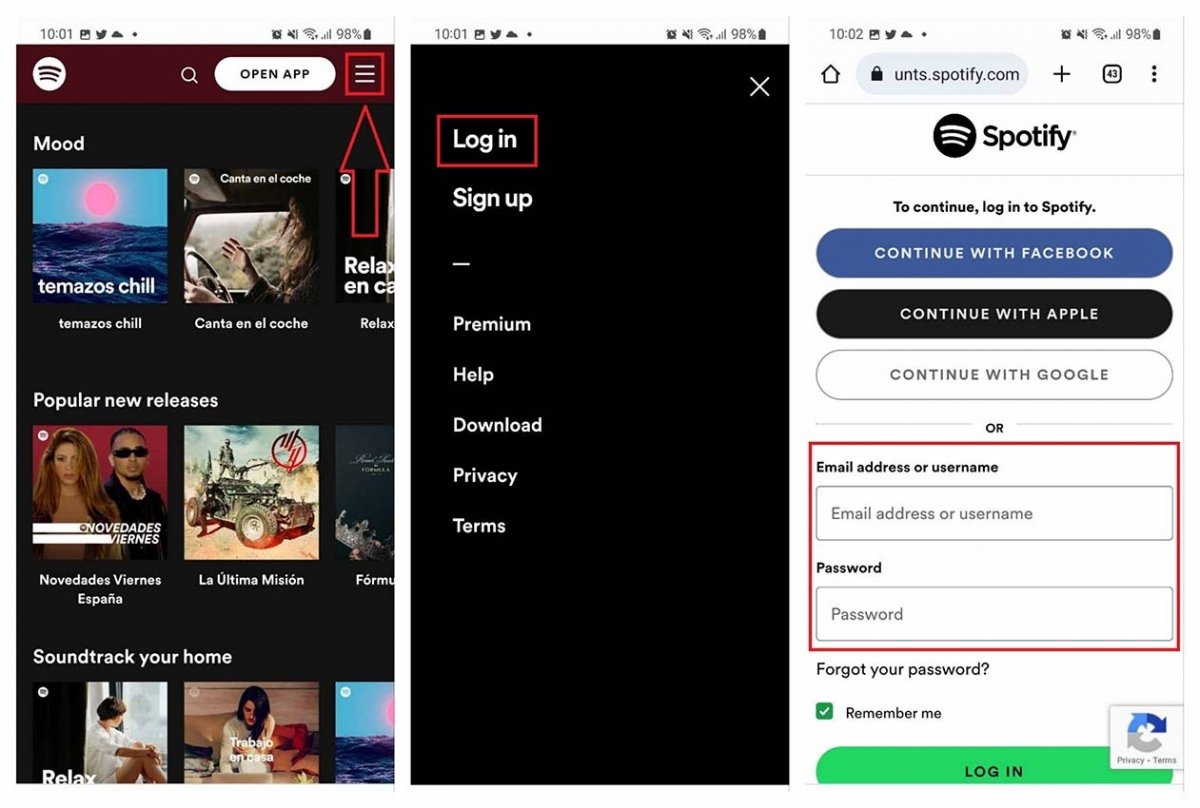 The first thing is to log into Spotify
Tap on the gear icon that you can find at the top right of the screen.
Choose the View account option.
On the next screen, scroll down a little until you find the plan you have active.
Tap on the Update button and enter your new payment method.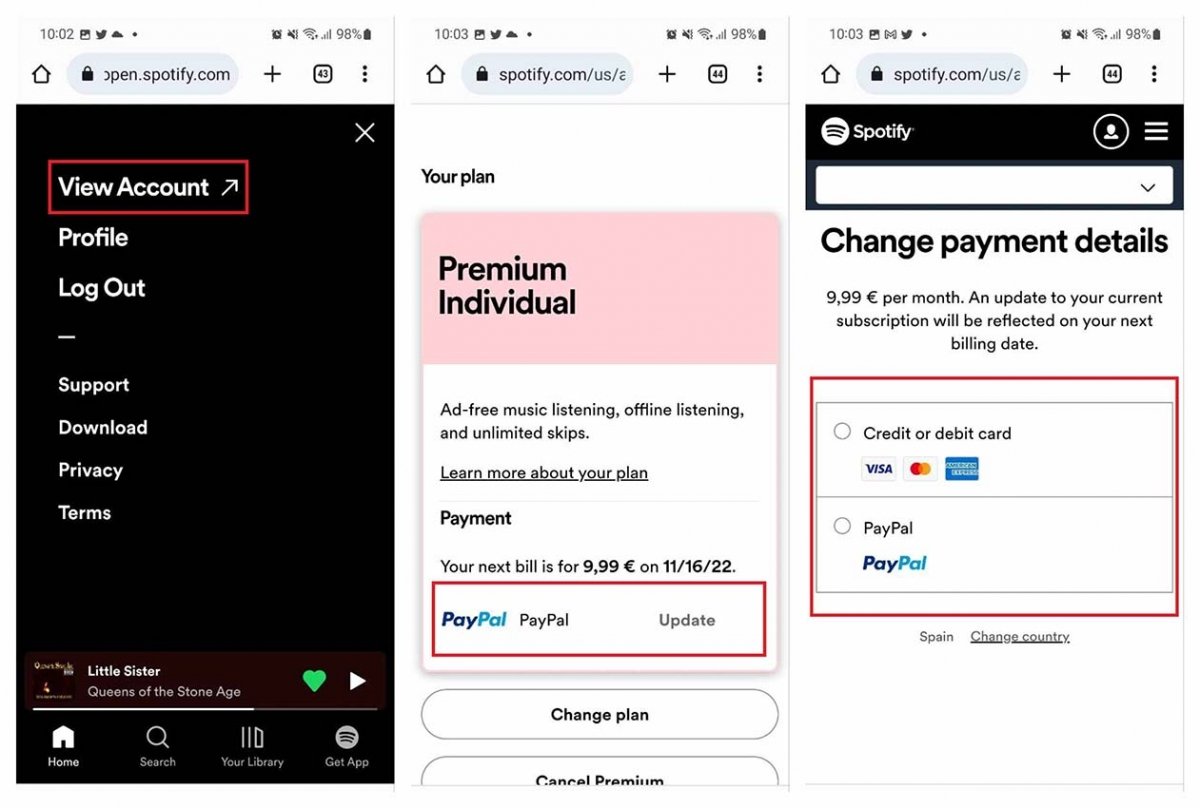 Steps to update your payment method for Spotify
Once we have entered our new payment method, we will receive the next Spotify subscription fee in that account. You can change your payment method as many times as you want, so if you regret the change, you can return to the previous one without any problem.