Since the advent of services like Spotify, music has become more social. In fact, this application lets you create collaborative playlists. With them, other users can see the songs we add, and if they want, add their own. This is an ideal feature for making joint music selections with friends and family.
If you are thinking of creating a collaborative list, the first thing you should do is go to Your Library. Then, tap on the + button in the upper right corner of the screen.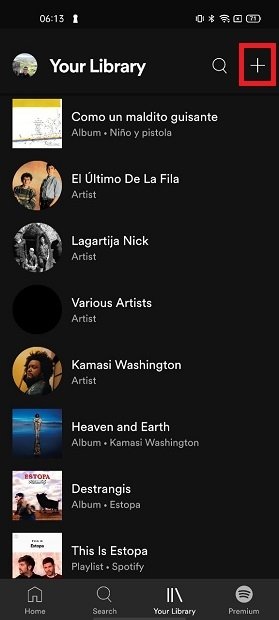 Add a new list
Give a name to your list.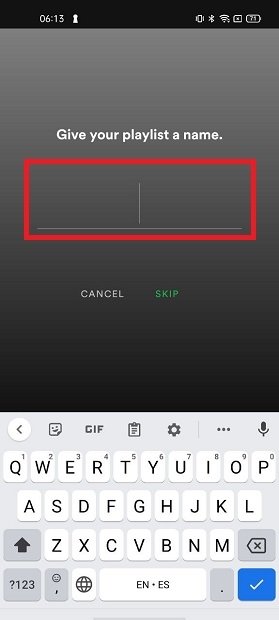 Assign a name to the list
Tap on the Create button to create your playlist.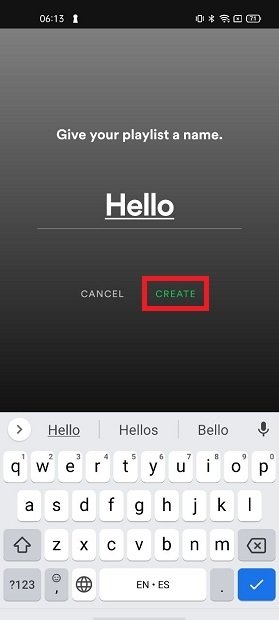 Create a new list
By default, the lists you create are private and are not shared with anyone. Therefore, you will have to tap on the button to add users that you will see under your username.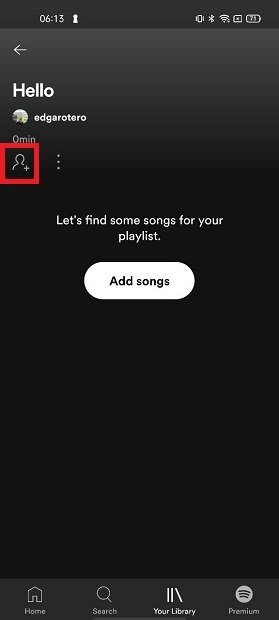 Start a collaboration
In the pop-up dialog, tap on Make collaborative to continue.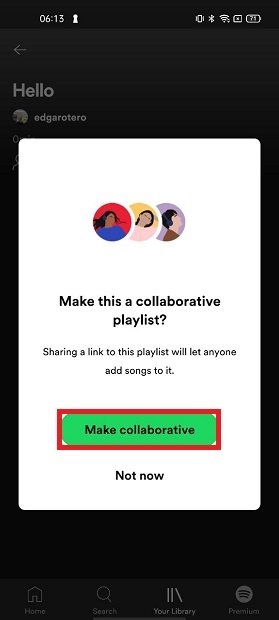 Make collaborative
Your playlist now supports songs from other users. However, you must first invite your contacts. Use the Copy Link option to copy the link to the clipboard. Also, tap on the Facebook icon to upload it to your profile or on SMS to send it via text message.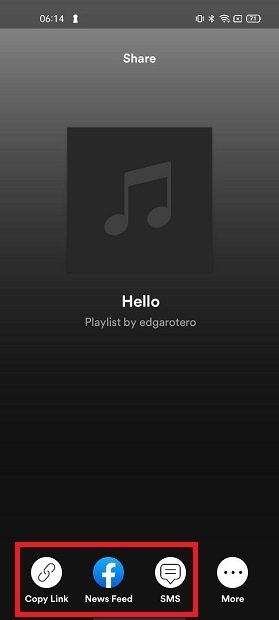 Share the list with other users
If none of these ways of sharing convince you, use the More button.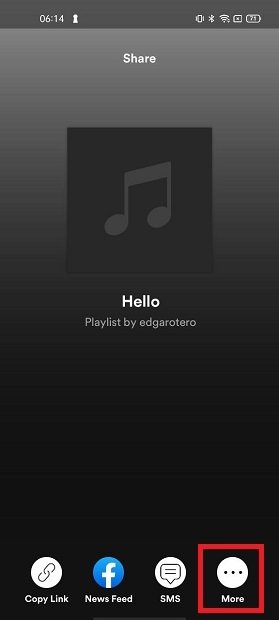 Select other services to share
The Android sharing dialog will open immediately.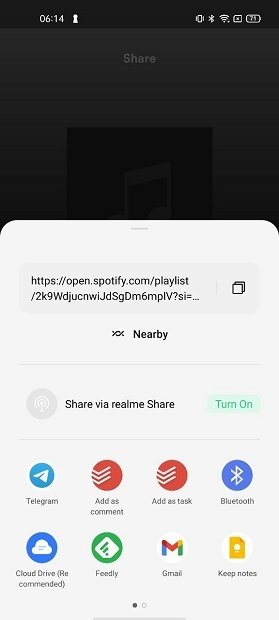 Choose an application to share
Select the application that suits you best to send the list link to the collaborators. They must be logged into Spotify. Then, they will be able to add music to the list you have just created. Do not forget that you are still the owner of the list. Therefore, you have the power to withdraw access or delete the playlist at any time.