Spotify helps you organize your music in a variety of ways. In the Your Library section, it is possible to add single songs, complete albums, or follow artists. It is also the place where your favorite podcasts are stored. Still, playlists remain the ideal way to create personalized music selections. In the following lines, we explain how you can add playlists to your Spotify library and add songs to them.
Playlists must be created from the Your Library section. There, you will see the + button. Tap on it to start.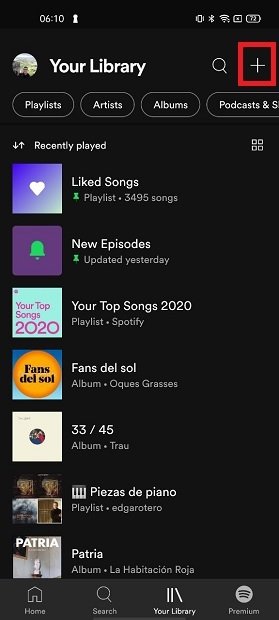 Add a new playlist
Type the name you want to assign to your list.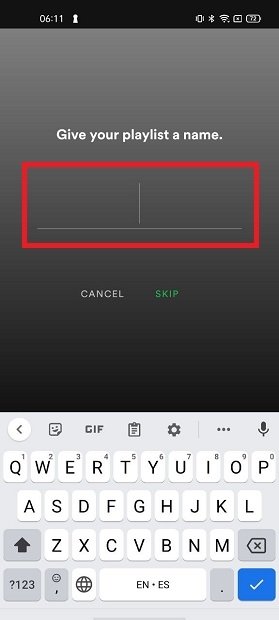 Add a name to the list
Tap on Create to confirm.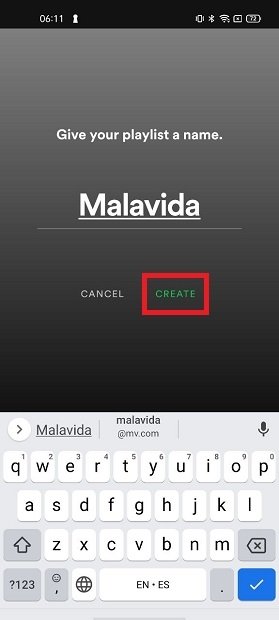 Create the playlist
With these simple steps, you will have created a Spotify playlist. From now on, it will always be available in your library. But how can you add songs to your new playlist? Right after you create it, Spotify will make it easy for you with the Add song button.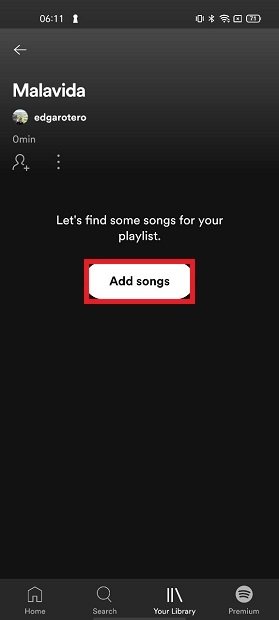 Add songs
Tapping on it will open a card with suggestions. It is possible to see more concrete proposals by scrolling the cards from left to right and vice versa. When you find a song you want to add to the list, tap on the side button. If none of these suggestions convince you, use the Search field to locate specific artists, songs, or albums.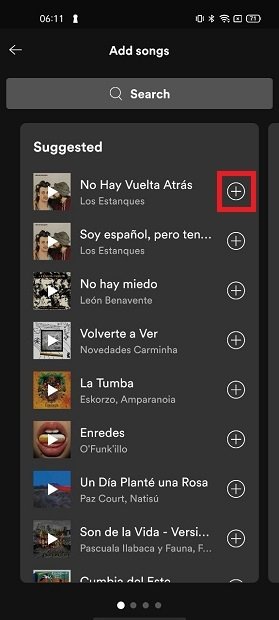 Add a song to the list
Additionally, adding music to a playlist while browsing Spotify is possible, such as when opening an album or another playlist. Use the three vertical dots button to open the song menu.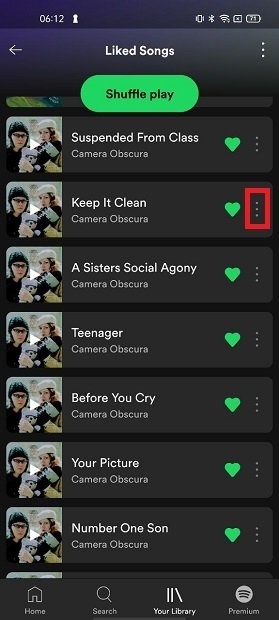 Open a song's menu
Then, tap on Add to playlist.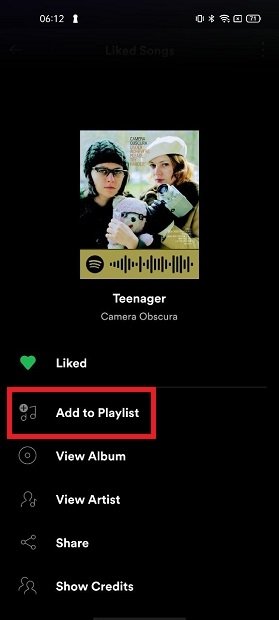 Add a track to the list
Choose the playlist you created earlier.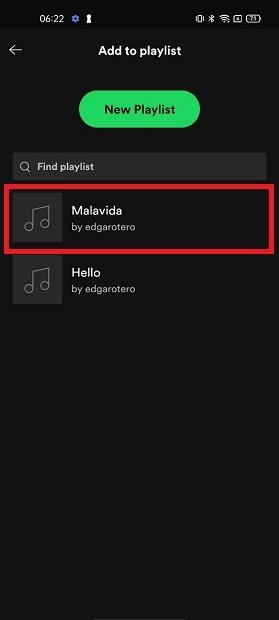 Choose a playlist
Repeat this process every time you come across a song you want to add.