To avoid being stuck in the game because we have spent the energy and we do not want to buy it with real money, we will give you several tips to get it totally free:
Get energy over time
We must be patient. Every 4 minutes, one point of energy will be added to our bar, as long as it is not full to the maximum.
Spend gems
As we accumulate gems in the game, we can exchange them for various things, including energy.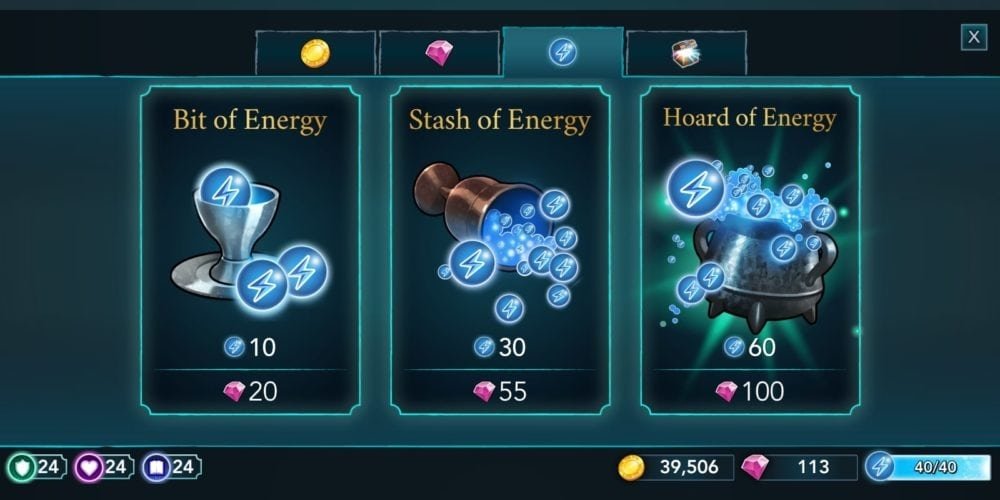 Gain energy
Get rewards
By completing quests or classes during our story, we will get several rewards to choose from, including energy.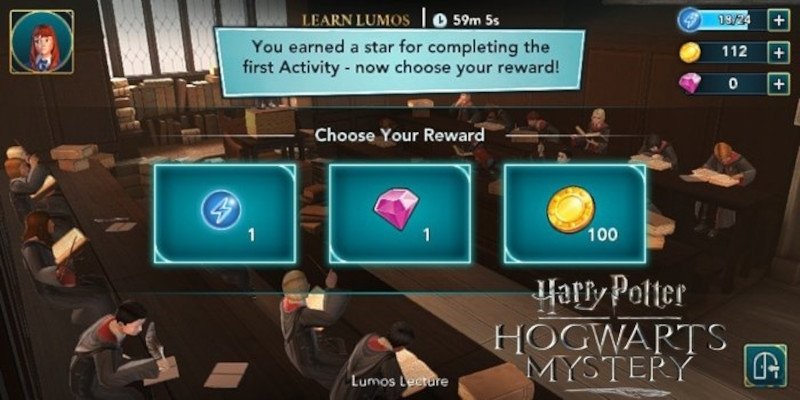 Choose rewards
Level up
Since this is a role-playing game, our character will increase in level, each time our experience increases, we will accumulate more energy.
Walk around the area
If we like to investigate, we can walk around the castle, and from time to time, we will find hidden sources of energy. They appear every 6 hours. Some of the locations include:
The first blank portrait of the East Tower
The second portrait, also in white, of the west tower.
The torch on the right side of the great hall
The pile of books on the bench on the lower floor of the castle.
The second knight holding a sword on the lower floor
In all the elves' houses visited
On the pole lying on the ground outside the castle.
Harry Potter Hogwarts Mystery has, only on Android devices, over 10 million downloads, making it one of the most downloaded games, as well as a replica within the universe created by the British writer J. K. Rowling.