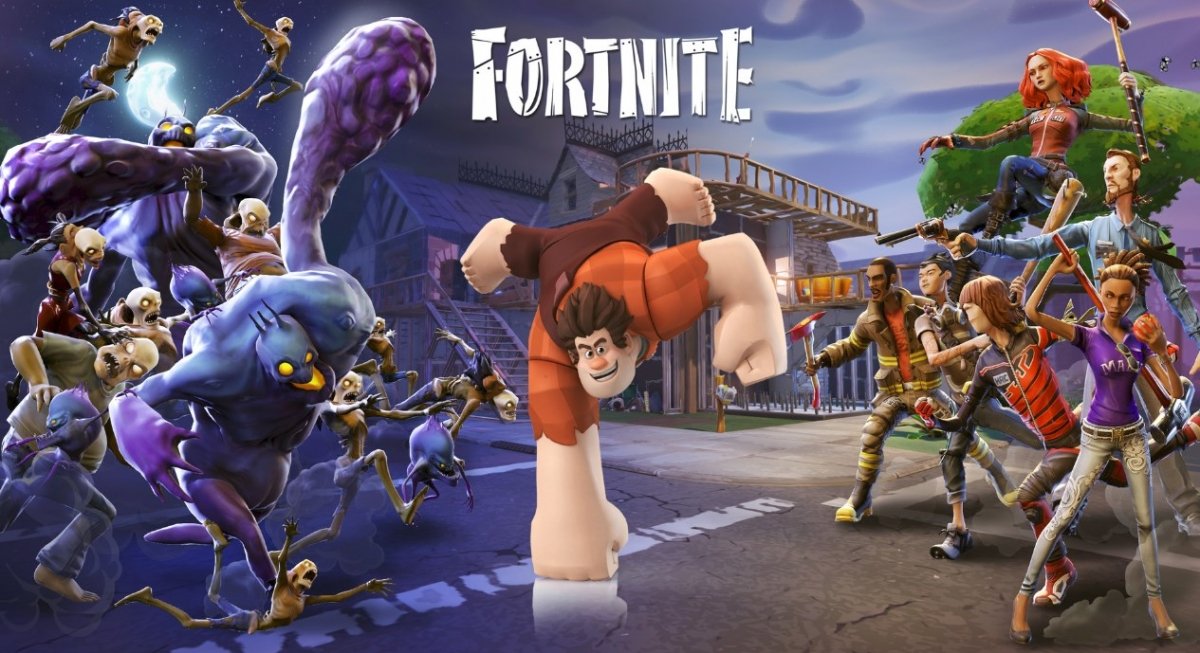 We still don't know how to play with Wreck-It Ralph on Fortnite since the information about the latter is quite scarce. The fact is that Epic Games seems to have reached an agreement with Disney taking advantage of the premiere of the movie Ralph Breaks the Internet that was initially released in the USA on November 21st.
On social networks of the likes of Twitter, some players found amongst the game's files a video of only four seconds in which we could see Ralph waving to us, which made it quite obvious that something was going on. The rumor was later confirmed with another video, once again with Ralph waving but this time around on the movie screen that can be found on Fortnite's island.
For the time being, that's the only thing we now about this cameo as Epic Games haven't made any comments and haven't announced any official event. Therefore, anything you hear or read about Ralph's presence in the most famous battle royale game are just rumors and speculations yet to be confirmed.
In any case, it's not the first time that the game's developers reach agreements with movie producers in order to create special contents for the game. In fact, in May 2018 and due to the imminent release of The Avengers: Infinity War, the newest film from Marvel's superhero saga, players were allowed to use the Infinity Gauntlet. Whoever managed to find it and wear it became Thanos we extra life and shield points above the average as well as three super powers.