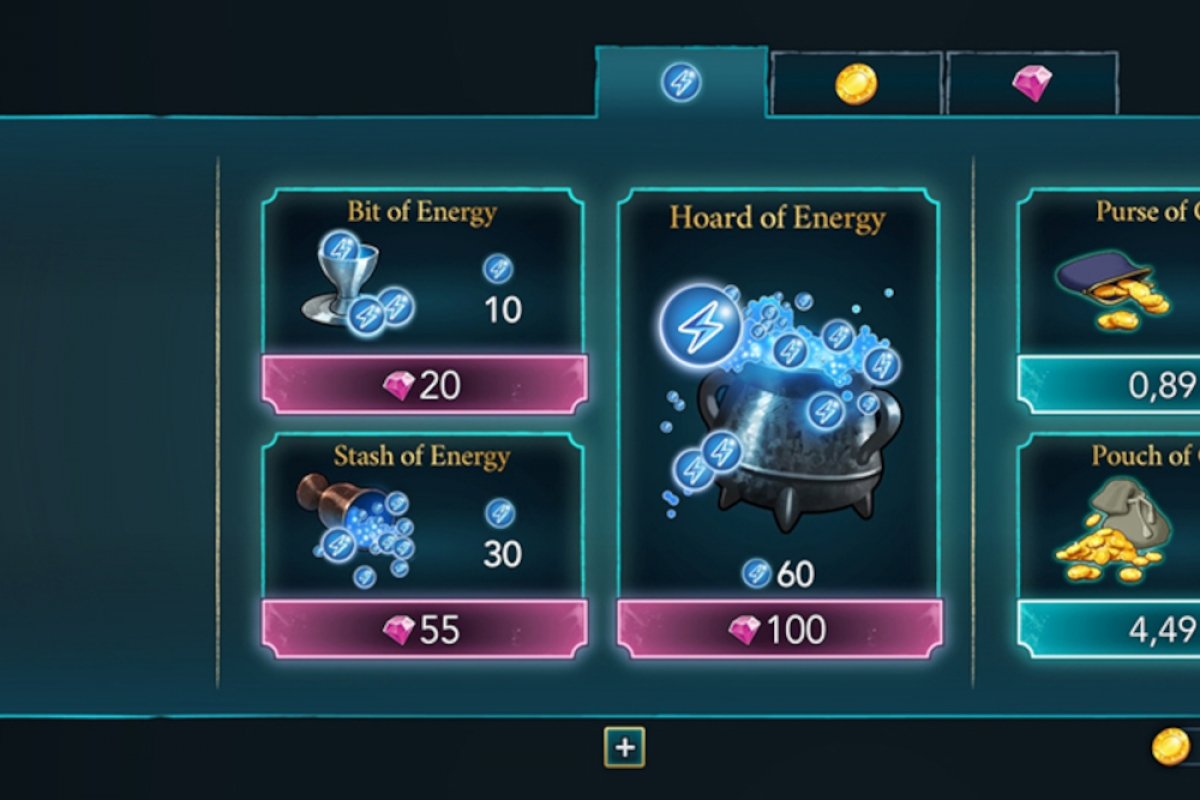 In the game for Android devices, Harry Potter Hogwarts Mystery, we need as much energy as possible to be able to advance along the game and there are different ways to get hold of it:
With gems: if you build up gems you can swap them for energy.
Waiting: as time goes by, you'll build up more energy but you'll need plenty of patience.
Carrying out activities proposed by the game: once we meet our targets, we can choose between different rewards, one of which is energy.
Increasing our experience level: each time we go up a level in our experience, we'll build up more energy.
In some special locations: every six hours, the game includes locations where we can fill up our energy bar. Some of those locations are the first blank portrait of the East tower, the second blank portrait of the West tower, the torch we can find on the right hand-side of the great hall, the pile of books on the bench on the ground floor, all the elf houses we visit, and the stick on the floor just outside the castle.
Harry Potter: Hogwarts Mystery has meant yet another major hit within the video game saga inspired by the stories and adventures of the young wizard apprentice written by J. K. Rowling. In this case, the game's action will take us to a moment in time before Harry Potter actually arrives at this school of magic, therefore, the teenage wizard doesn't appear in any part of the game. That may be disappointing for some of his fans.