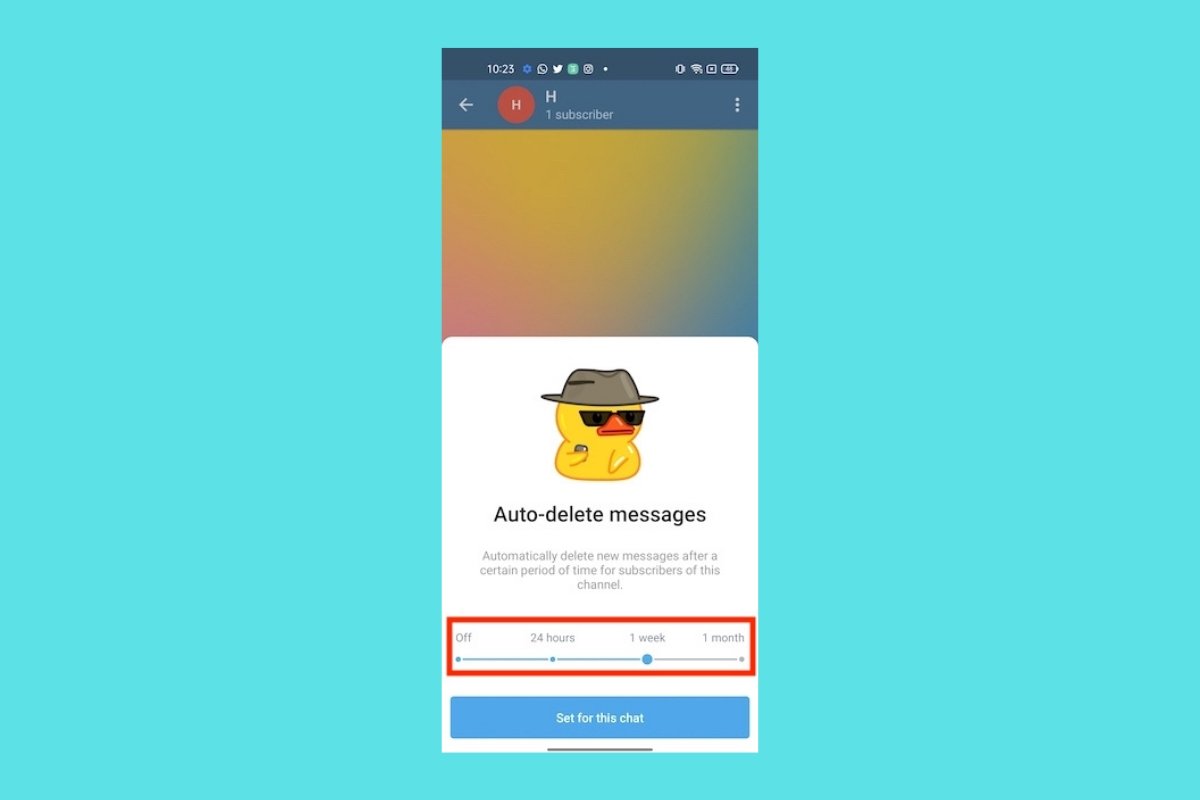 Temporary messages are an interesting tool to improve privacy in your conversations. Telegram implemented this system some time ago, and in this article, we show you how to enable it in all types of conversations.
How to enable self-destruction of messages in secret chats
Secret chats are those conversations that use end-to-end encryption. If you want to activate temporary messages in this type of chat, open the conversation menu and tap on Set self-destruct timer.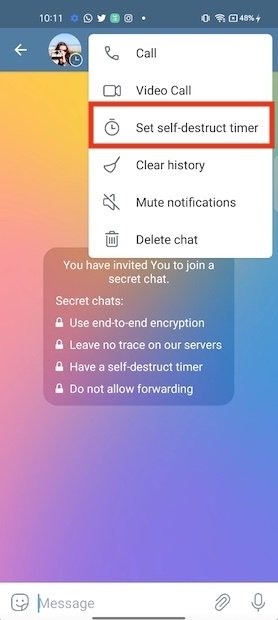 Enable message self-destruct
Next, select how long the messages should remain visible. You have an interval of between one second and one week.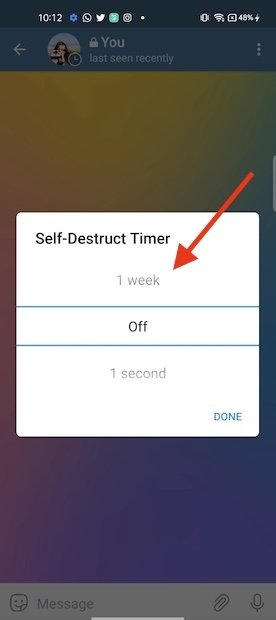 Time for message destruction
How to enable temporary Telegram messages in regular chats and groups
In regular chats and groups, you should follow a similar method. First, access the conversation and open the options menu. Select Clear history.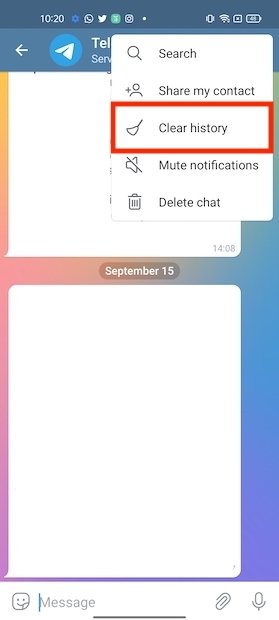 Delete a chat history
Use the lower slider to specify the dwell time of the messages. Then, use the Enable Auto-Delete button to confirm.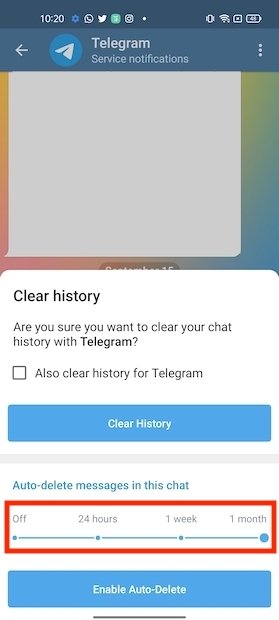 Select a time interval for deletion
As you can see in the following screenshot, the process is exactly the same for groups.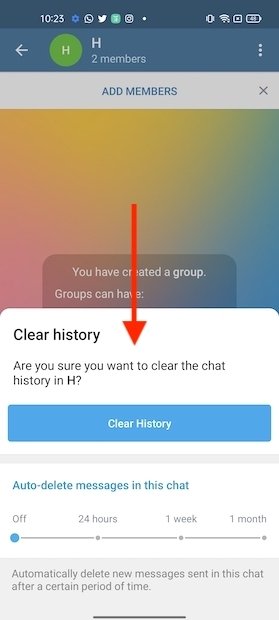 Similar aspect in a group
How to enable temporary messages in Telegram channels
Finally, we explain how to enable temporary Telegram messages in channels. You should know that it is only possible to do so in this type of conversation if you are the owner of the channel. If this is your case, open the options menu and select Set auto-delete timer.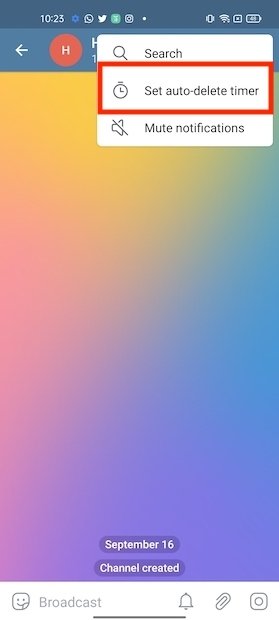 Configure message self-destruct in a channel
As you did in the previous cases, slide the control to set the expiration time of the messages.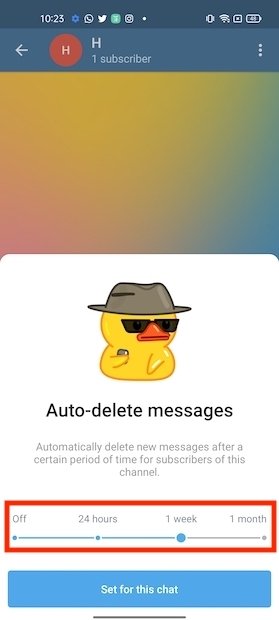 Indicate the time to delete messages in a channel
Once you have confirmed, all messages sent to your channel that exceed the set time will be automatically deleted. No user will be able to read them again.