WhatsApp, Meta's messaging app, was originally created as a way to communicate through messages with other users of this application. However, a few years ago, the ability to make VoIP calls and video calls with other users was added to the application. These calls, just like normal phone calls, are recorded in a log within the application. In this article, we tell you more about this registry.
Where are my calls registered?
As we explained, calls are registered within the application whenever we make or receive them. There is no way for this not to happen, but WhatsApp allows us to edit or modify this registry at will, so we can completely delete it or delete just one or more specific calls.
To view our call list, we have to access it from the main WhatsApp screen, to do this, we must select the Calls tab at the top right of the screen, as shown in the following screenshot.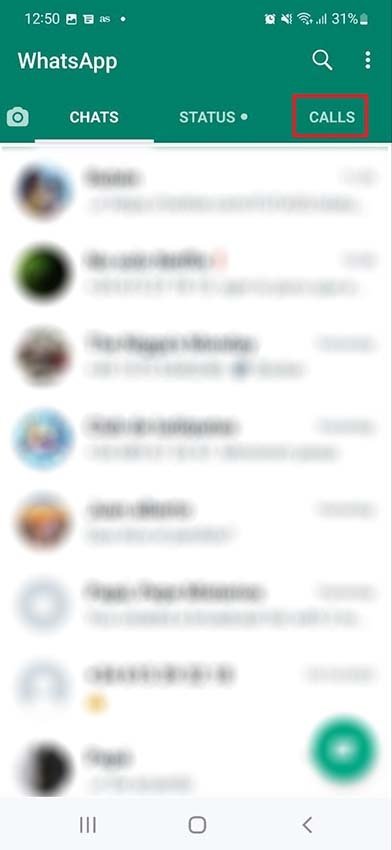 The call button is in the top right corner of the app
How to completely delete the call history in WhatsApp
If you want to delete the entire call list registered within the application, you can do it at once without selecting each call one by one. This option is the fastest and most convenient one at our disposal. To do so, just follow the steps below:
Within WhatsApp, tap on the Calls tab at the top right of the screen
Once this is done, tap on the three vertical dots in the upper right corner of the screen
In the drop-down menu that appears, select Delete call log
Tap Ok on the following screen, as you can see in the screenshot below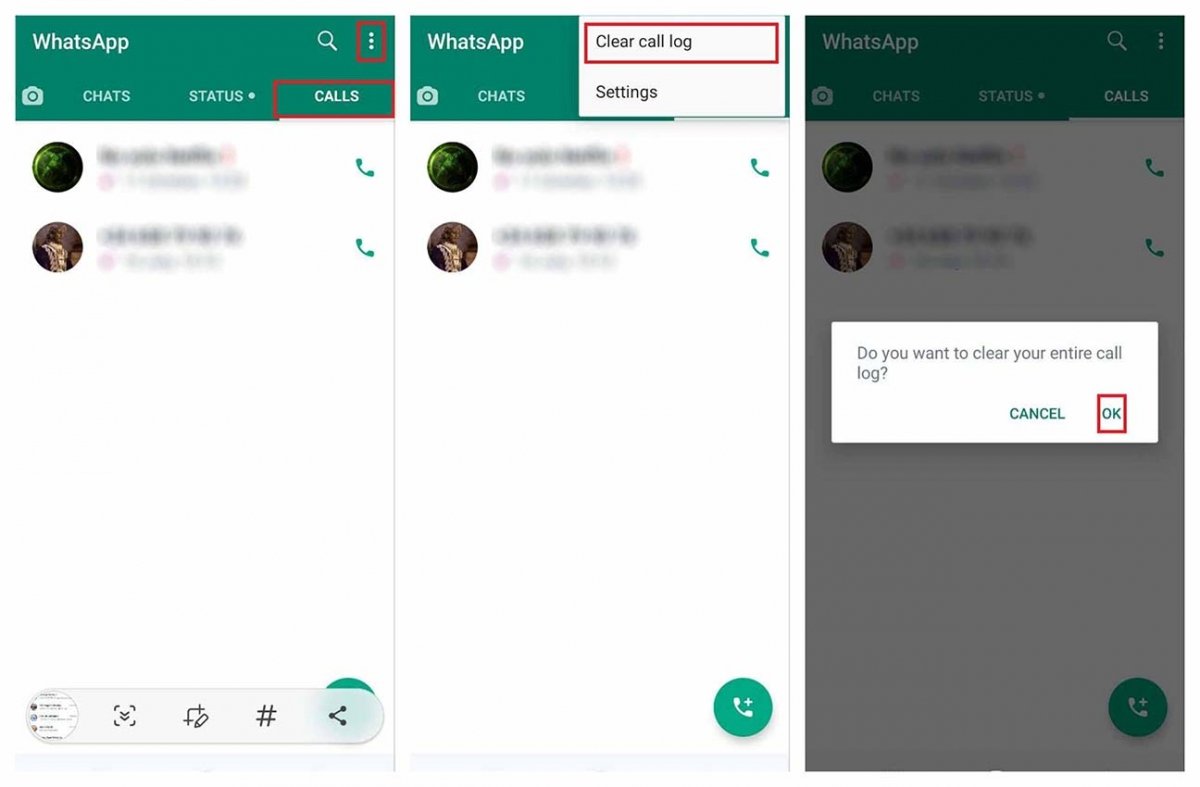 Steps to clear the entire call log
How to delete only some WhatsApp calls
If you only want to delete missed WhatsApp calls you have or outgoing calls, you also have that possibility. This process will be a bit slower, but at the same time, it will be much more selective, as we will not need to delete our entire call log. All you have to do is follow these steps:
Within WhatsApp, tap on the Calls tab at the top right of the screen
Tap and hold over one of the calls you want to delete, this will activate the selection mode
Choose all the calls you want to delete, it could be just one or as many as you want
Once you have selected all the calls to delete, tap the trash can button that will appear at the top right of the screen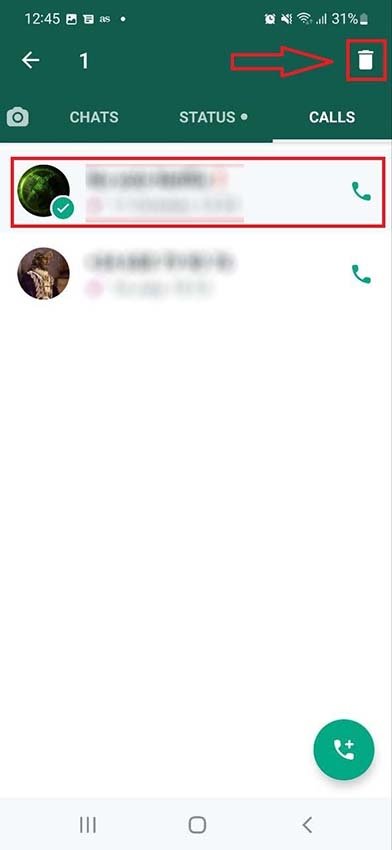 This is how you can delete a single entry of the call log
Please note that in this case, a pop-up window will not appear for us to confirm the deletion of these calls, so we should be careful not to delete a call that we do not want to delete.