Although originally, it was designed to make users leave their homes to play, Pokémon Go gradually began to offer alternatives to continue playing from home. In addition, there are a few other tricks that you can try at your own risk. Let us tell you all the ways to play without getting tired.
How to change your GPS location in Pokémon (warning)
Many players want to play Pokémon GO by moving around the game map without having to move in the real world. This can be done by using one application to change our GPS location at will and another one to use a VPN connection located in the country we declare to be in. This trick is risky, so it should only be used at your own responsibility. The problem is that Niantic detects these modifications and bans accounts that use this method. If you already have lots of Pokémon, the risk is very high in comparison to the benefits.
However, if you still want to give it a try, let us tell you about it. First, download Fake GPS.
Now, to install it, you must activate the installation from unknown sources. To do so, go to the Options or Settings menu of your device.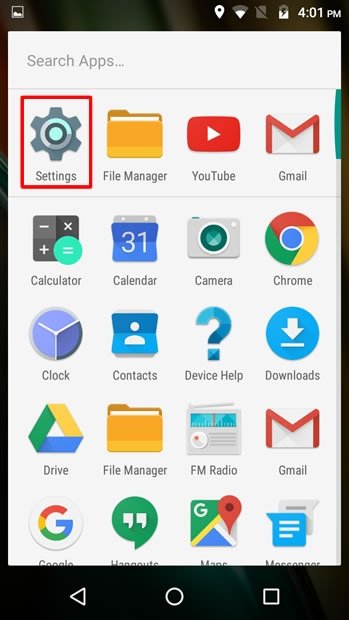 Access Settings
Now, tap on the Security menu.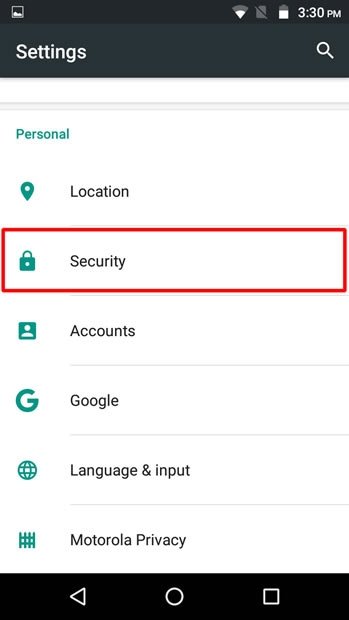 Tap on Security
Look for an option called Unknown Sources and activate it.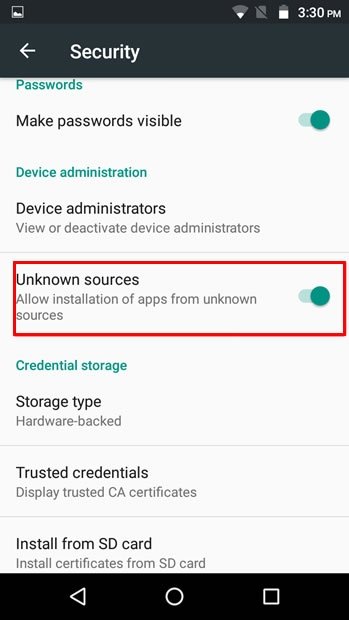 Enable Unknown Sources
Now, install Fake GPS. Select the APK and tap on Install.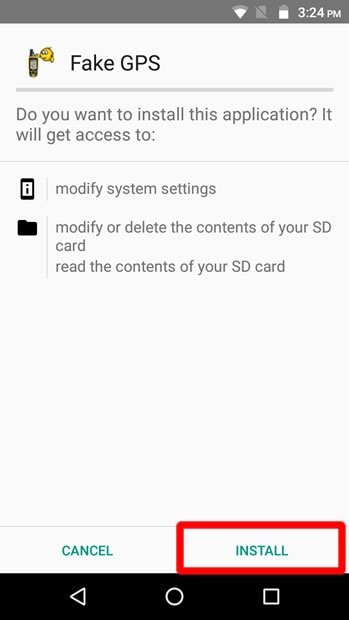 Tap on Install to start installing Fake GPS
The next thing you need to do is to enable the developer options. To do so, go to the Options or Settings menu of your Android and look for the About Phone menu.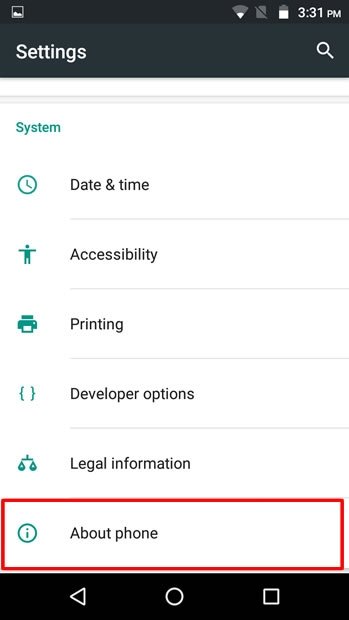 Go to the About Phone menu
Find the build number (Build version) and tap on it 7 times to enable developer mode.
Tap the Build Number 7 times
Now, in Options or Settings, you will see a menu called Developer Options, access it.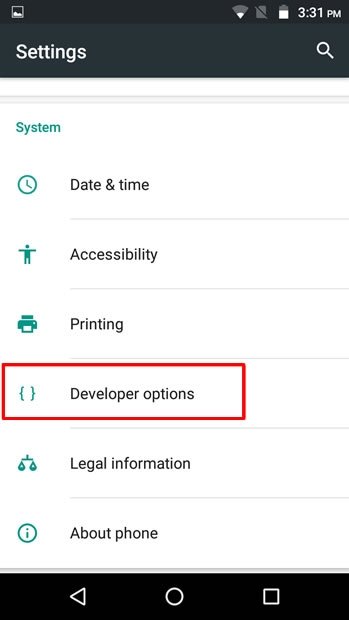 Tap on Developer Options
Look for an option called Select mock location app and tap on it.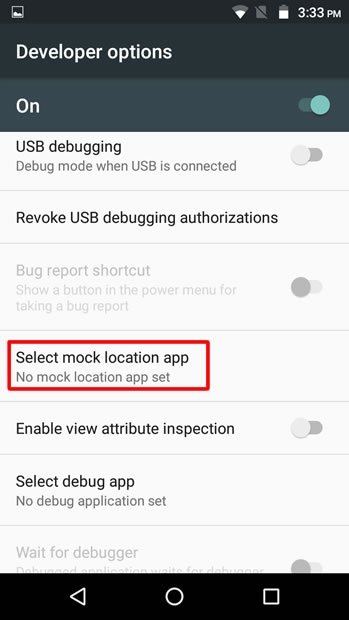 Tap on Select mock location app
Tap on Fake GPS.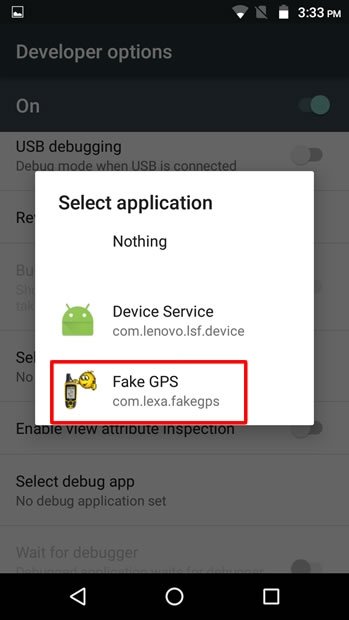 Tap on the app you've just installed
Now, once again, go to Options or Settings and tap on the Location menu.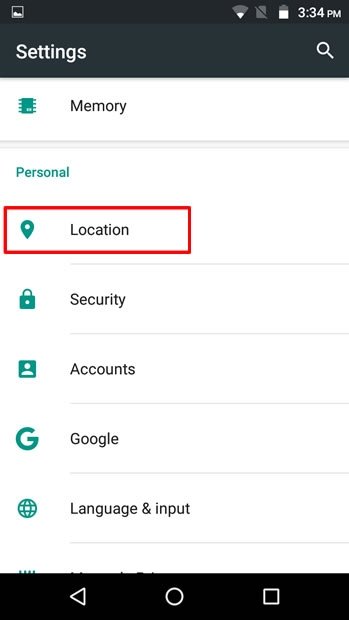 Go to the Location menu
Tap on Google Location History.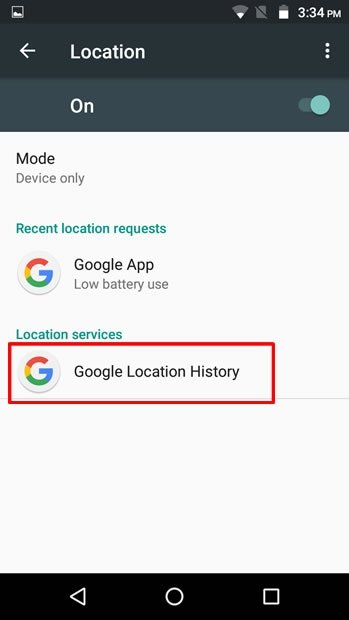 Access Google Location History
If it is not activated, tap on the On button.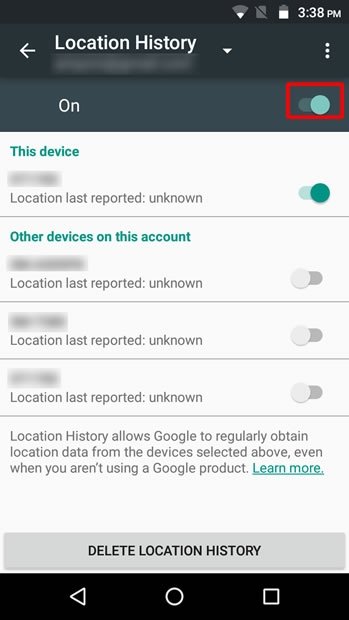 Enable Google's location history
Now, it is time to download TouchVPN.
The installation will start now. Tap on Install.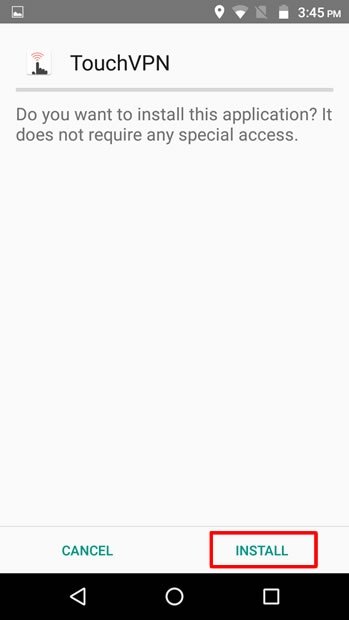 Install TouchVPN
Open the APP and choose a country to connect to by tapping on Best Choice.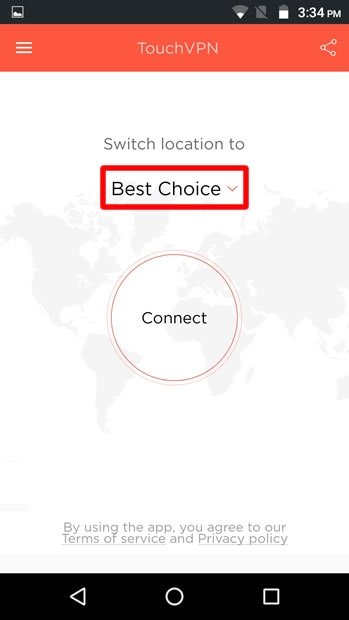 Tap on Best Choice to choose a country
To connect, tap on Connect.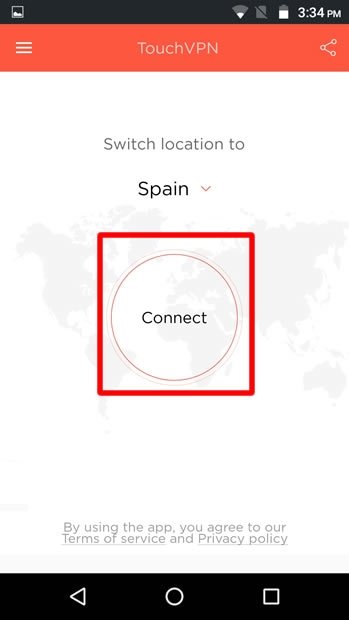 Tap on Connect
Finally, go to FakeGPS. On the map, look for the place where you want to simulate that you are and tap on the Play button to connect.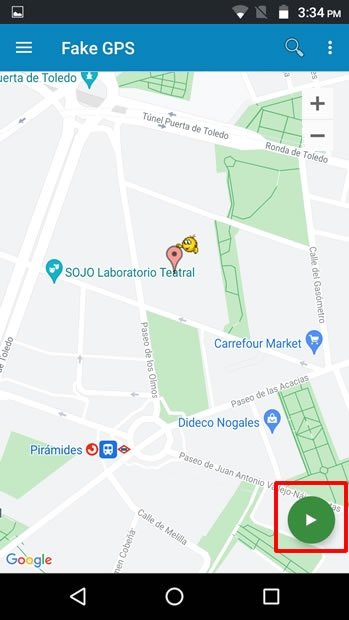 Search for the place where you want to be and tap on the Play icon to connect
Having all this done, once you connect to Pokémon GO, you should already be at the location that FakeGPS says you are. Remember that this is very dangerous, and you could be banned.
As a precaution, it is recommended not to change locations too quickly, but to simulate that all the changes you make in FakeGPS are natural. So, for example, if you set your location from Madrid to Montreal (Canada), wait about 7-8 hours to turn on the game, as Niantic knows that there is no way to get there in less time.
Other ways to play Pokémon Go without leaving home
If you do not want to complicate your life like that, there are other ways to play that are totally legal. In some cases, living close to large urban areas is required, but there are ways to play for every conceivable situation.
PokéStops and gyms
If we live in the middle of a city, we likely have some PokéStops or gyms nearby. Note that nowadays, there are many more PokéStops and Gyms in Pokémon Go than there were at its launch in 2016. In addition, it is no longer necessary to be "touching" the place, we can be a little further away and turn the Pokédisc or fight.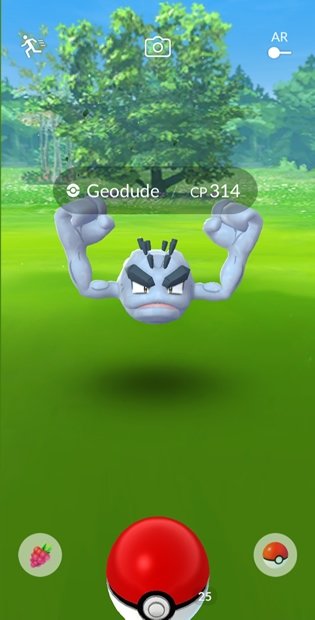 Catching a Pokémon
Hunting wild Pokémon
To hunt wild Pokémon from home, it is also very important to live in densely populated areas, as more Pokémon will usually appear. In case they do not appear, we can always use incense, with incense, 60 Pokémon will appear in 1 hour (one Pokémon for every minute). In addition, if we are close to a PokéStop, we can use a Lure Module to make even more Pokémon appear.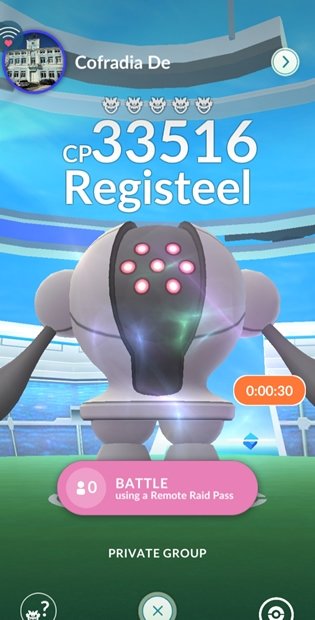 Pokémon raid
Raids
In Pokémon Go, we can now participate in raids far away thanks to remote raid passes. Therefore, we can ask a friend or another person to invite us so we can participate in the same raid. Our advice is to play with 7 or 8 players to defeat Pokémon in legendary raids, as many Pokémon can only be captured in this type of battle.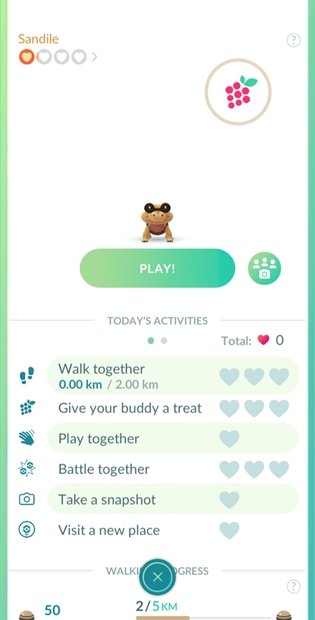 Sandile, our Pokémon companion
Playing with our Pokémon partner
With our Pokémon partner, we can play whenever we want, whether we are on the move or not. All we have to do is feed it, pet it, take pictures of it, and such. This can be useful if we have some pending task since petting our friend is almost useless.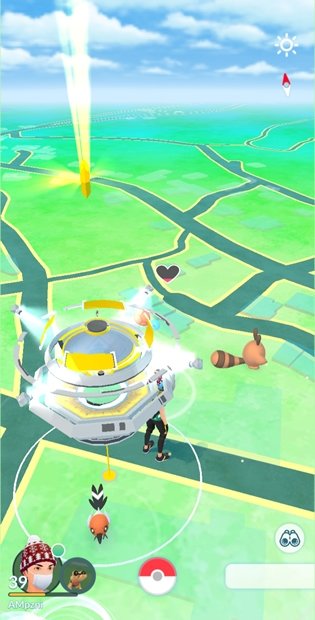 Our character can walk for miles without us even moving
Walking for miles without moving
Traveling miles without leaving home is impossible in the real world, but not in the world of Pokémon Go. The "trick" involves leaving our Android device with the game on for a long time (even hours). After a certain time, the GPS will always fail, dislocating our character and making it travel several hundred feet. If we are lucky enough to be looking at the screen at the time, we will be able to capture Pokémon or spin Pokédiscs.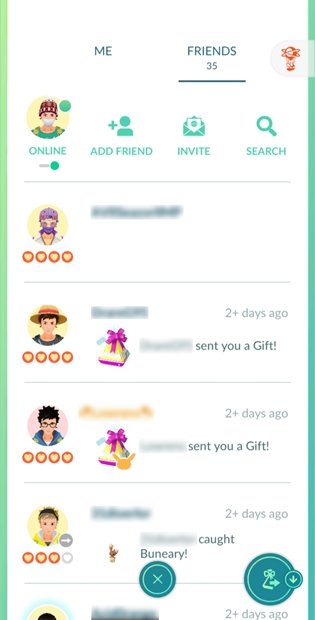 Pokémon Go friends
Add friends and send and receive PokéGifts
This is very useful, and we can do it from home. If we add many friends, they will be able to send us PokéGifts every day. This way we can get a large number of consumable items without the need to go through a PokéStop. In addition, if we reach an unparalleled friendship, we will get 100.00 PX that we can double with a lucky egg.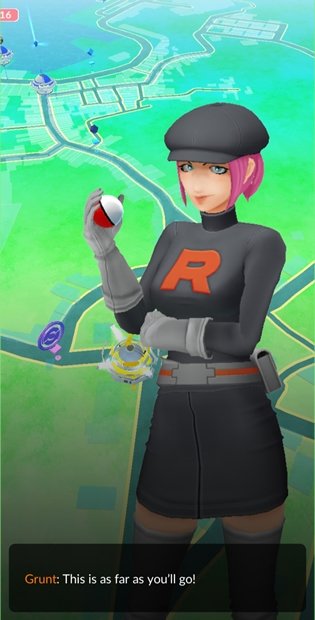 Battle with a Team Rocket recruit
Fight against Team Rocket
Team Rocket currently loves to take hot air balloon rides. It is very likely that when you enter the game, you will find one flying over your area. With Team Rocket, we can battle and then hunt and purify a dark Pokémon. In addition, each time we defeat a leader, we will also get a 12km egg, and it will hatch into a very rare Pokémon.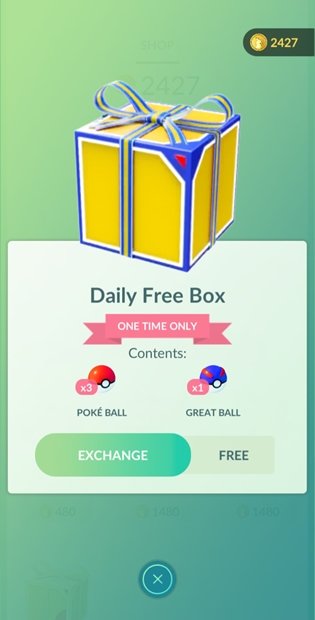 Pack of free objects
Get the free item packs
Every day in the Pokémon Go store, there is a new pack of free items. The items are usually not very good, but they are free. If you do not have a PokéStop at home, it is recommended that you take advantage of it.
Incense and Lucky Eggs are harder to find
Set out a strategy
Each player has a different situation in Pokémon Go. A player with a PokéStop and a Gym at home is not the same as someone who has neither. To catch a Pokémon, it is important to have lots of Pokéballs, to fight with Team Rocket, to have lots of recovery items, to buy incense, lots of Pokécoins, and more.
If you want to play every day, you should use one or two days a week to go to PokéStops to spin lots of Pokédiscs and drop lots of Pokémon in gyms to get PokéCoins. But also if you see it possible and inexpensive, you can buy with real money these PokéCoins, and thus, be able to exchange them for items in the PokéShop. Remember to prioritize what you want to buy, as some items cannot be obtained either by spinning Pokédiscs or opening PokéGifts:
Raid passes
Lucky Eggs
Incubators
Star Pieces
Lure Modules
Pokémon and item space increases
Now, what really matters is to be clear that Pokéballs, potions, and revives are easier to get, so we do not recommend you to spend lots of PokéCoins on them. From here on, everyone can also choose the strategy they like best.