When Windows 10 came out, Microsoft allowed all genuine license users of Windows 7 and Windows 8 to upgrade to the new version for free. It was initially a promotion, but it has been maintained over time, and to this day, it is still possible to switch from one version to another as long as you have an original license.
All you need is an Internet connection and Media Creation Tool, a wizard software available for users to do just that: upgrade from Windows 7 to Windows 10.
Start by downloading the tool. Click on the green Download button below, repeat in the following windows if necessary, and get the EXE file. If you have downloaded it into the computer you want to update, skip this step. If you want to use it on another computer, transfer the file to the computer you want to update.
Double-click on the file to launch the tool. The first thing to do is to accept the terms of use by clicking on Accept.
Accept Media Creation Tool's terms of use
In the new window, choose Upgrade this PC now, the first of the available options. Then press Next at the bottom.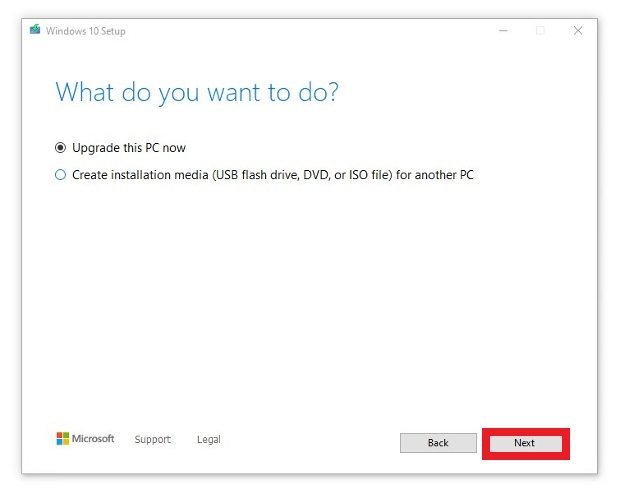 Select Upgrade this PC Now
You will have to wait until all the necessary files are downloaded to your computer, that could take a few minutes. When everything is ready, click on Install.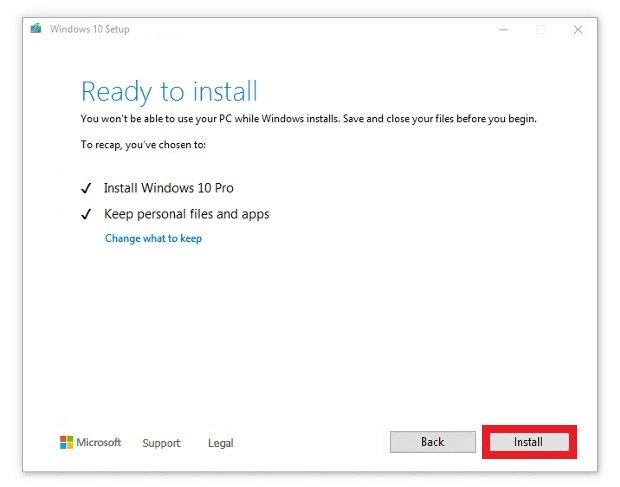 Confirm the system's update
Your files and programs should remain intact. From that moment on, you can use Windows 10 normally in a perfectly legal way.
What if you have a pirated version of Windows 7? You can also upgrade to Windows 10, but you will not be able to activate it. A special feature of Windows 10 is that it can be installed and used without a license, but with limitations on interface customization options and a somewhat annoying reminder that you are using an unactivated version. You will have to buy a license to be able to activate it.
Also, keep in mind that the minimum version of Windows 7 to do this is SP1 and that you will have to meet the hardware requirements of Windows 10, although they are almost the same as in Windows 7, so you should have no problems.