To update Windows, you could say that all you need is to turn on your PC and connect it to the Internet. If there is a new update, the Windows operating system itself will detect it and download it immediately to your hard drive, proceeding to install it automatically unless you configure it otherwise (and yes, there is an option to disable this feature). In other words, the operating system is kept up to date automatically without you having to intervene at all. This is one of the new features introduced with this version, and although it has caused problems on many occasions, it is actually a major improvement.
Windows 10 periodically checks for new updates and saves you the trouble of doing it yourself. In any case, if you deactivated this function or if you want to check by yourself that you are up to date, the first thing you have to do is go to the configuration through the gear-shaped icon which appears in the Windows Start menu.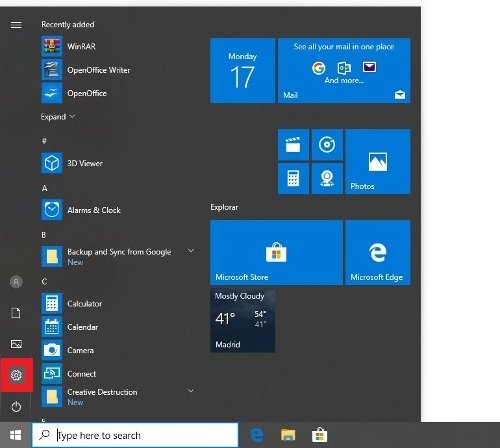 Access to the Windows 10 settings
Once in front of all the options, select Update & Security.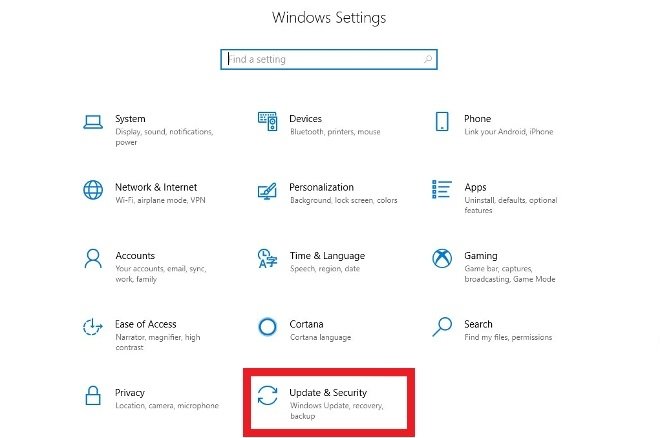 Go to Update & Security
Then, access Windows Update, the first option on the left side menu. Press the Check for updates button to start searching.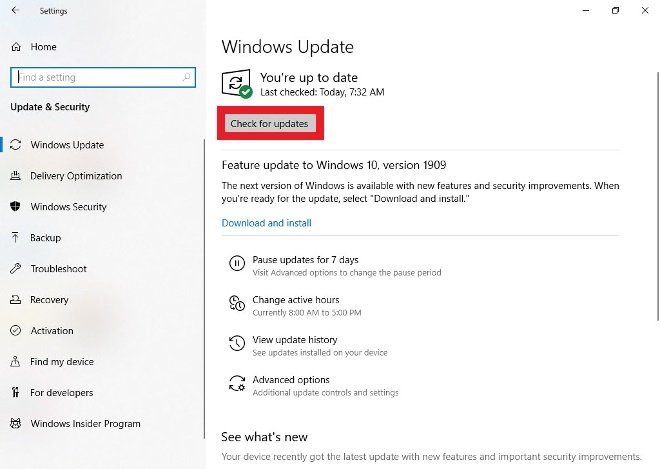 Press Check for updates
If everything is working as expected, Windows will inform you that your computer is up to date, otherwise, it will prompt you to download and install the available update. Proceed, wait a few minutes, and after a computer restart, you will be up to date.
At certain times, and during certain updates of Windows 10, many users have complained that Windows has not given them an alternative and has updated the operating system without taking into account the contrary opinion of the user. They were a minority of cases, and it should not happen to you. If you have any problems, please contact their support service.