TikTok has different security and privacy options that you should be aware of. Thanks to them, you can customize the user experience as you want. The social network also lets you easily hide your account to make it invisible to other users. Do you want to know all the privacy options of TikTok? Then keep reading.
Accessing the Privacy and Security menu is easy. Just open the application and enter the Me section.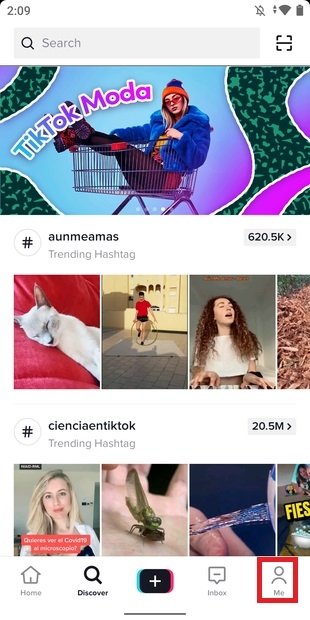 TikTok's Me section
Then, tap on the three-dots menu.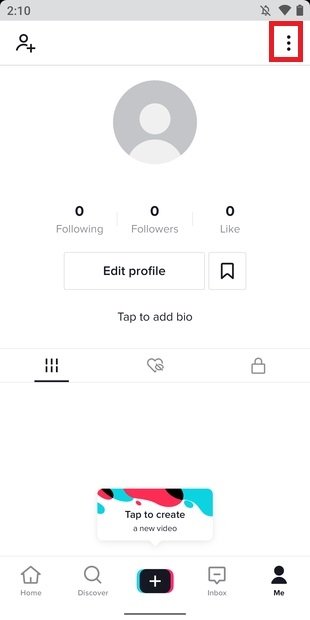 Open the main menu
Now, open Privacy and safety.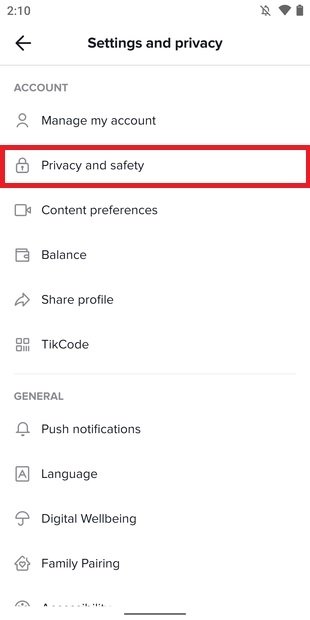 Privacy and security section
The first option, Private account, lets you show your videos only to those users who have your approval. Therefore, the contents of your account will be hidden from others.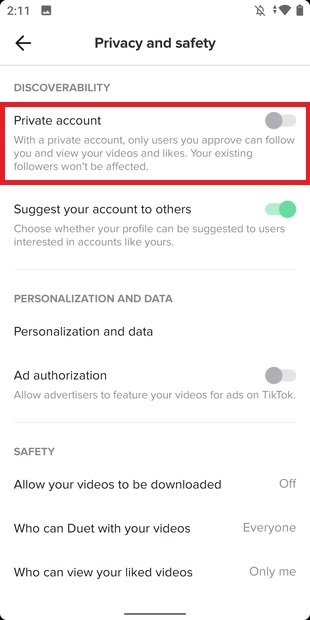 Private account in TikTok
Another way to limit your account visibility is to prevent TikTok from recommending it to others. To do this, disable the Suggest your account to others option.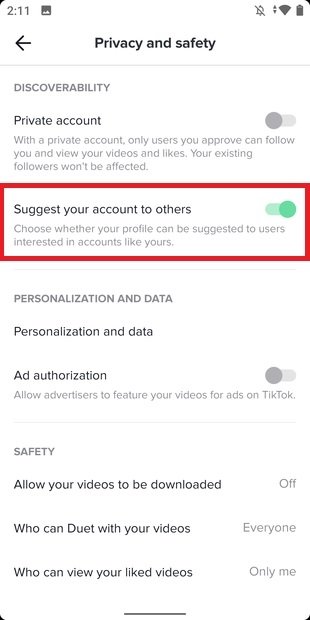 Suggest account to others
When Ad authorization is disabled, you prevent advertisers from using your content to promote products.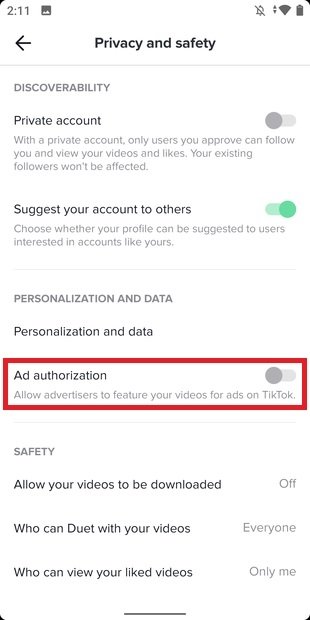 Authorization for advertisers
Finally, in the Safety section, you will find some additional settings. For example, you can prevent others from downloading your videos, limit who can duet with you, who can watch the videos you like or consult your blocked users.
Other security options
Thanks to this set of features, you can adjust the privacy and security of TikTok as much as possible. You must spend a few minutes on these settings to prevent your content from being used inappropriately.