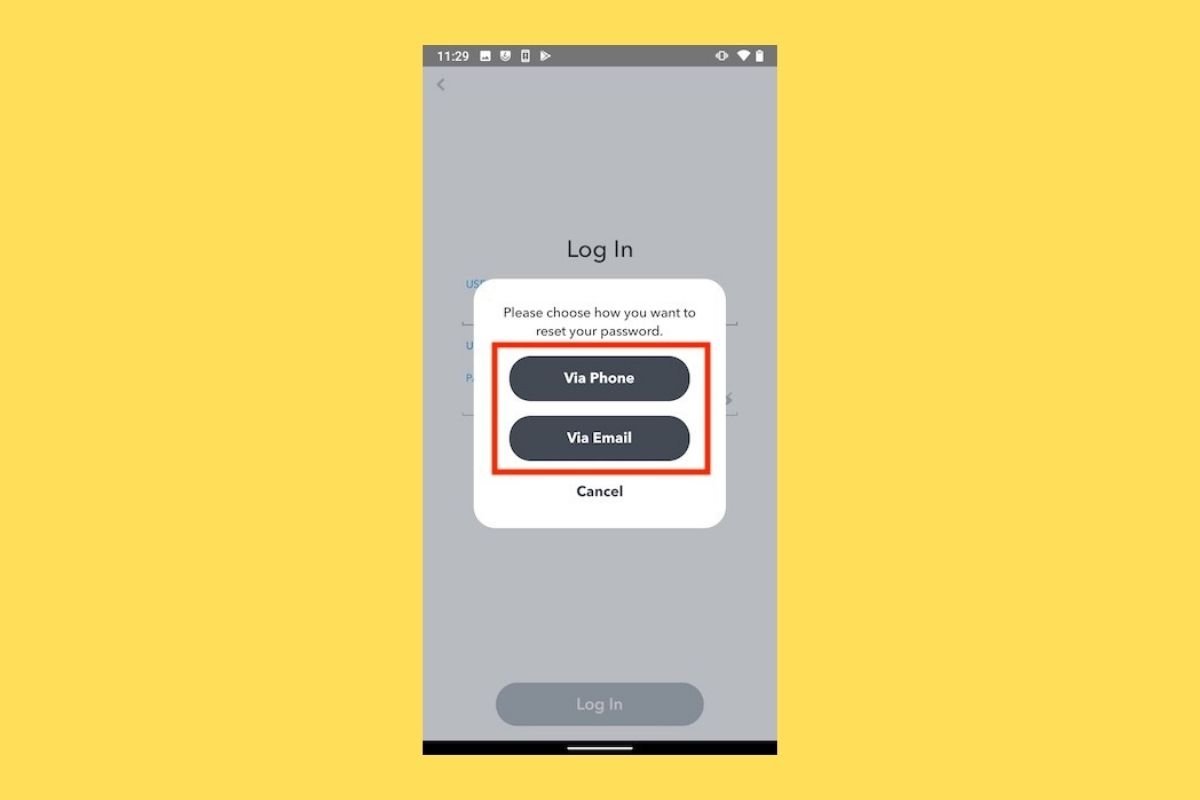 To use all of the features of Snapchat, including the multitude of lenses available, you need to create an account. Of course, there are so many usernames and passwords that we use every day that it is normal to forget some of them. Has that happened to you with Snapchat? So, take a look at this guide. We tell you everything you can and cannot do to recover your account.
If you have lost your password or do not remember your user name
We start with one of the most common cases. If you do not remember your Snapchat username or password, there are two ways to recover this information.
How to recover your account from the application
The first is to use the official application. Right at the login screen, you will see a link called Forgot your password. Tap on it to start the process.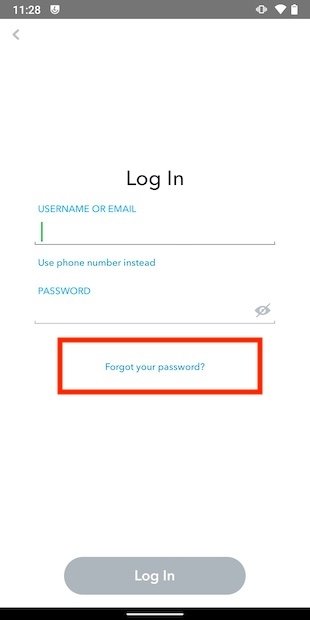 Recover your password or user name
Next, select how Snapchat should contact you. The most common is indeed e-mail. However, if you have configured a phone number in your profile, and for some reason, you cannot read your emails at the moment, use the Via Phone option.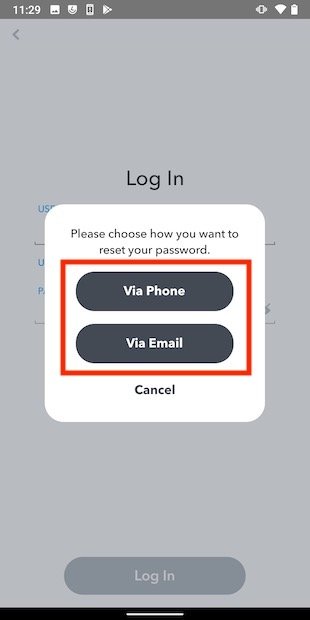 Account recovery method
In both cases, you must provide your contact information. When you have done so, tap Submit to receive the email or text message.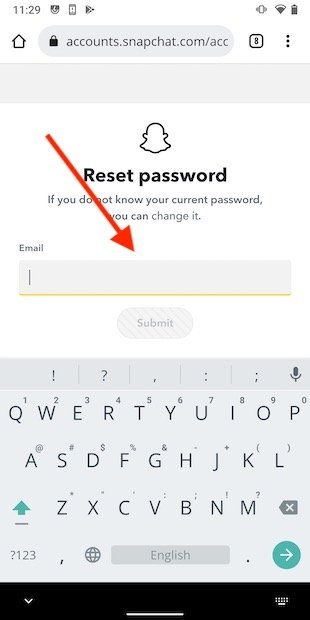 Enter your email
The confirmation will then be displayed on the screen.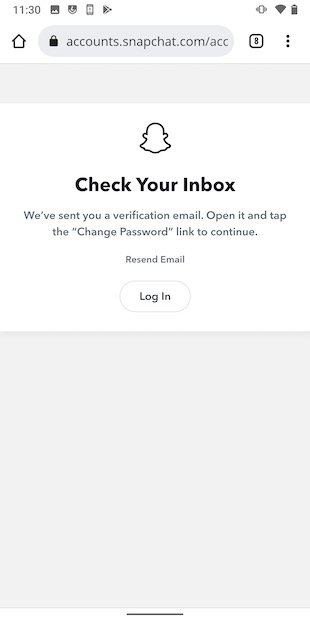 Confirm the submission
Head to your regular email app and open the Snapchat message. One of the advantages of choosing mail as a means of contact is that it also contains the user name. A link to create a new password is provided below. Tap on it to continue.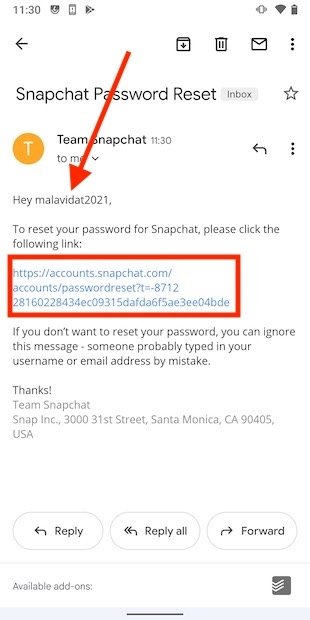 Change the password knowing your user name
Now, enter your new password and confirm it. Use the Save button to save the changes.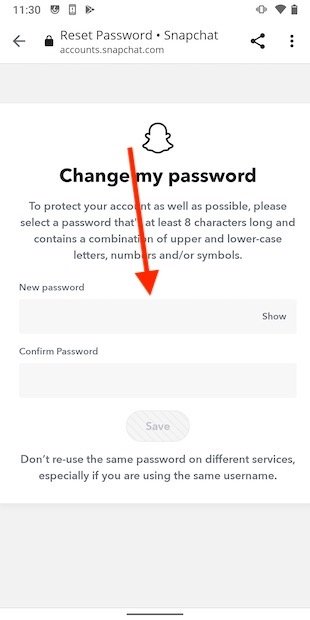 Change your password
To finish, return to the login screen to access your account with the new credentials.
How to recover your account from the browser
This alternative method is very similar to the previous one. However, it is especially interesting for recovering your account when you do not have access to the official application. All you have to do is open your browser and access the following URL:
https://accounts.snapchat.com
Then, tap on the Forgot password link.
Recover your account from the browser
Again, choose the communication channel you want to use.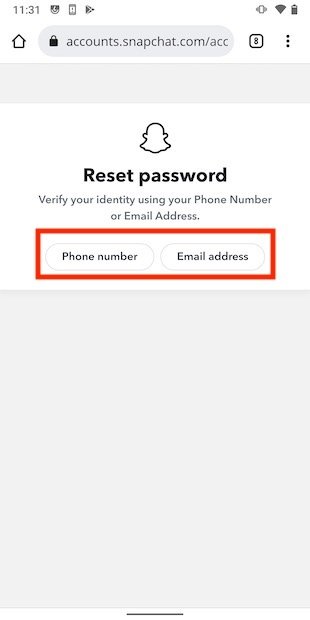 Select the recovery method
Provide your email address or phone number.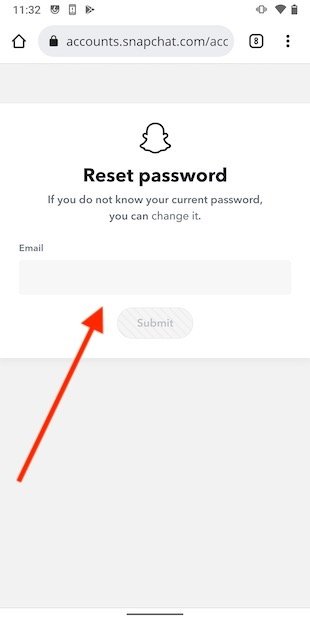 Type in your email
In the email received, check your username or create a new password by tapping on the link.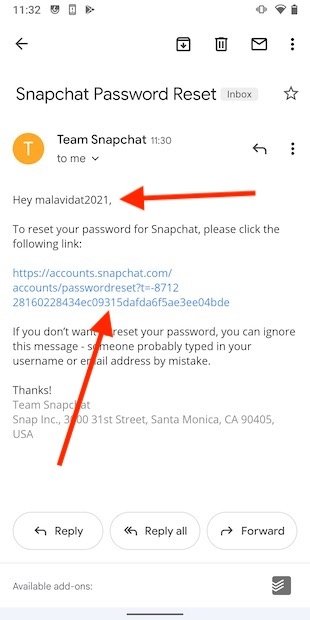 Request a new password
Upon completion, you will have regained access to your account. Remember to use the new password you created when you logged in.
If you have recently deleted your account
In case the problem is that you recently deleted your account, there is a way to reactivate it. It is as simple as opening Snapchat and logging in with your username and password. Your profile will work again, although it may take up to 24 hours for the reactivation process to be completed.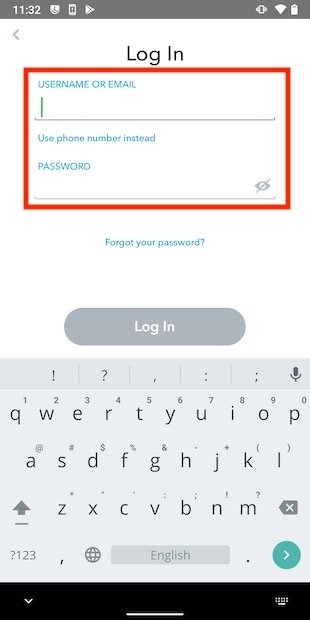 Enter your credentials as usual
But be careful, no more than 30 days must pass since you deleted your account. After that time, all your profile information, such as memories, friends, and conversations, will be permanently deleted.
If you have deleted your account permanently
All users who have permanently deleted their profile will not be able to access it again. This applies to all accounts that were deactivated over 30 days ago. The only way to use Snapchat, therefore, is to create a new account. As you can imagine, this will not let you retrieve your previous profile information.
If your account has been blocked
There are three types of blocks on Snapchat. First, temporary blocking. If your account is in this situation, recovering it is very simple. Simply open their official application and log in with your credentials. Tap on the activation button and enjoy this social network again.
Secondly, permanent blocking. In this case, there is little to do. If your account has been permanently suspended, there is no way to recover it. Finally, we tell you about the block applied because the account was at risk. In that case, the support team will have contacted you by e-mail. Check your inbox and follow the instructions in the message to recover your account.