Pets also have a special corner on Snapchat. With special filters designed for dogs and cats, you can modify their appearance in a matter of seconds. This is possible thanks to filters such as Royal Pets, available in Snapchat's gallery. Want to know how to use the filter for dogs and cats in the Android app? Keep reading because we will tell you about it.
First, tap on the smiley face icon that you will see next to the shutter. With it, you will access the filter selector.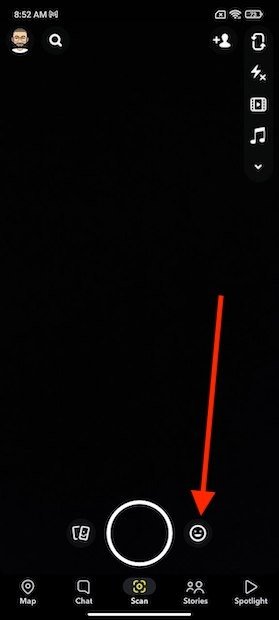 Open the camera's filters
Scroll to the end of the filter list. In this way, the shutter will take the shape of a magnifying glass. Tap on it or tap on the Explore button to see all available filters.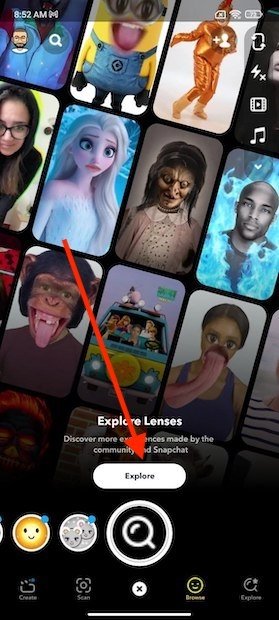 Browse all the filters
In the search engine field above, type Royal Pets. When the results are displayed, select the first one.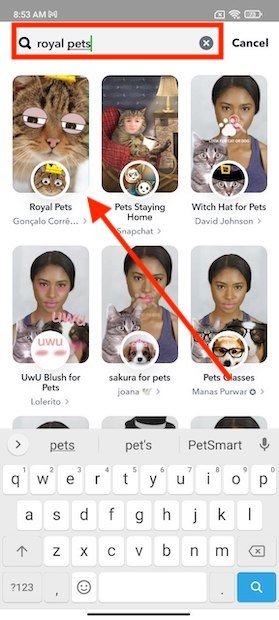 Find the filter for pets
Once the Snapchat camera has opened, find your pet and focus the camera directly on its face. Immediately, the results will be displayed on the screen. To save the photo, press the shutter button at the bottom of the screen. Remember that if you press and hold this button for an extended period, Snapchat will record a video.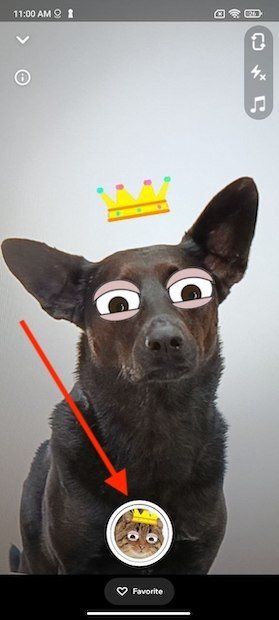 Aim at your pet's face
Finally, add text, drawings, or emojis to decorate the image. Actually, you can add any element that you use with the rest of the stories you upload. When everything is ready, tap on Send to send the result to your friends or your personal story.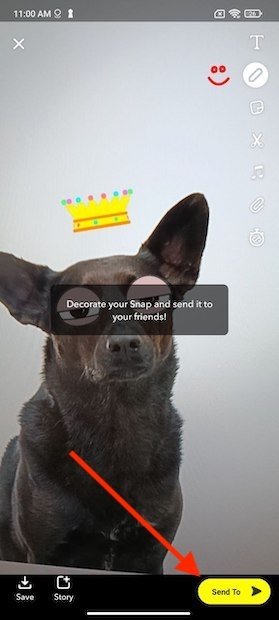 Send the story
The steps mentioned here are compatible with all filters for dogs and cats. We have used Royal Pets because it is one of the most popular. However, if at any time a new one appears, all you have to do is repeat the process mentioned in this guide.