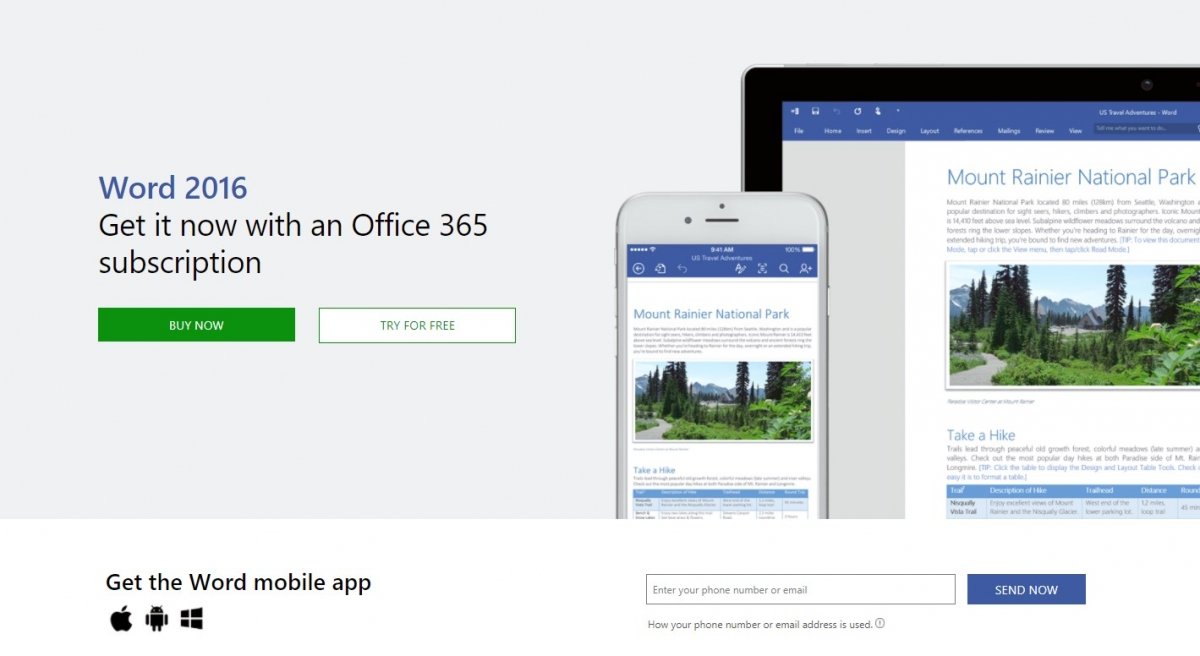 If you've landed on this page, that's because you've asked yourself how to download Microsoft Word. So whilst you're here, we'll offer you the answer. Just carry on reading and follow these simple steps:
Step 1: Access our download page or visit, if you prefer, the product's official web page provided by Microsoft.
Step 2: Depending on whether you've accessed one web or another, you'll have to find a Download button or similar and press the latter to start downloading Word.
Step 3: If everything goes well, we'll have Microsoft Word downloading to our computer at full throttle. Just what we wanted! Once finished, depending on the browser we're using, the procedure to follow may vary slightly but we'll be almost identical.
If the button takes you to another page and the download doesn't start, pay attention to the different notifications that may pop up. You might have to click on the next Download button you come across, the automatic download may have failed and you might have to visit a link to fix the problem, or you might have to return to the previous page and make sure you've clicked on the right place. It's very important that you make sure that you've landed on the right page pressing the right buttons.
Whether you're using Chrome, Firefox, Edge or Opera, your browser will probably analyze the file to make sure it doesn't contain any threats. Once verified that the downloaded file isn't dangerous, we can either save it to the location of our choice or open it straight away. If we do so, we'll start the installation process.