One of the main features of Snapchat is the automatic deletion of content. In the case of chats, each message is saved until the other user reads it. Once the content of the conversation has been reviewed, the messages are irreversibly deleted. However, there are a couple of tricks that will let you save Snapchat chats on its Android app.
Save messages to prevent deletion
To access this feature, first, open a chat with another user.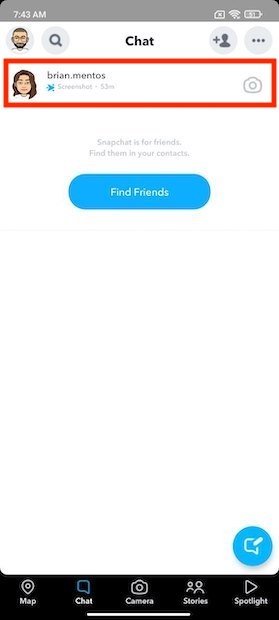 Open a chat
Send a message to the conversation using the text box below. Then, long tap on the text you have just sent to open the options menu.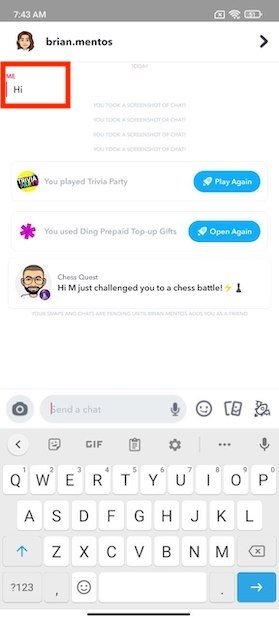 View message options
Tap Save in Chat to keep the message and prevent it from being automatically deleted.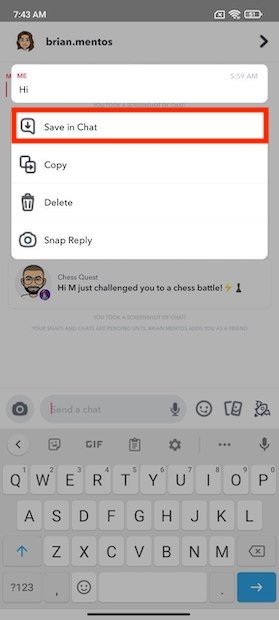 Save in the chat
By doing this, your text will be maintained even when the recipient has opened and read it. Of course, you can delete saved messages just as easily. Simply tap and hold on the contents.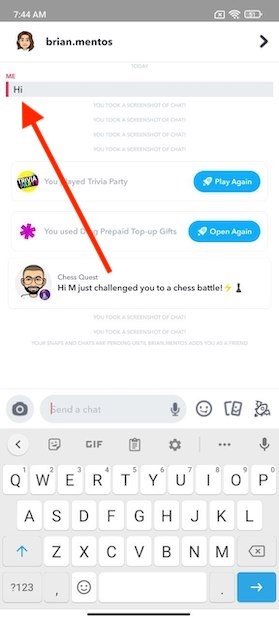 Return to the message options
In the options menu, choose Unsave in Chat.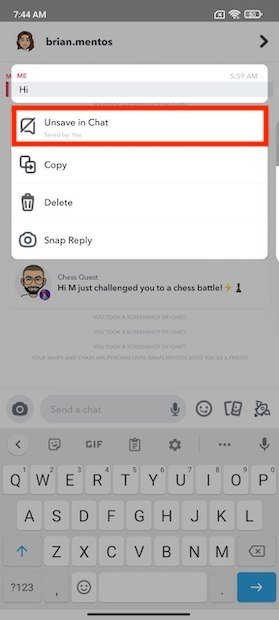 Delete the chat
The message will be deleted at the indicated time according to the conversation settings. Although by default chats are deleted once they have been read, it is possible to slightly modify this Snapchat behavior.
To do this, go back to the list of conversations and tap and hold the one in which you want to change this parameter. In the pop-up menu, tap on More.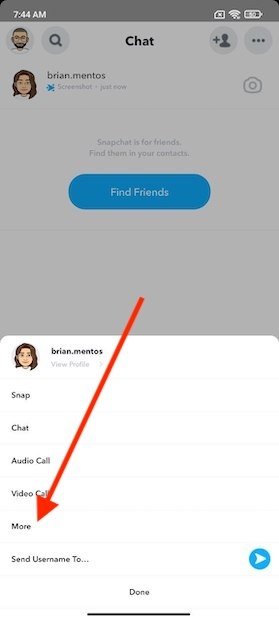 View more contact options
Then, tap on Delete Chats.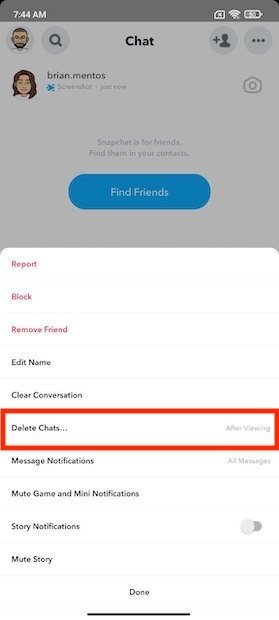 Deletion options
The following options are available:
After Viewing. Messages are deleted when they have been viewed.
24 Hours after Viewing. Messages are deleted 24 hours after they have been read.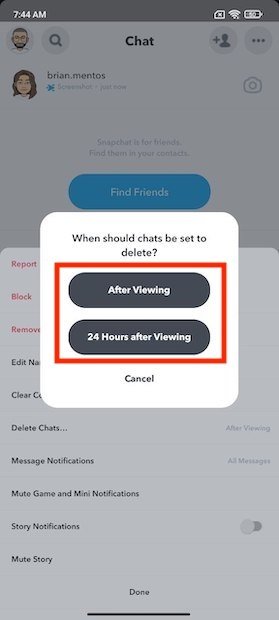 Adjust removal time
Remember that these settings must be modified individually for each chat. If you opt for the delete option after 24 hours, it will be much easier to save messages in Snapchat conversations.
Save a chat with a screenshot
Another option for storing a chat is to take a screenshot to keep its content in the gallery of the phone. First, open the conversation. Then, press and hold the volume down and power off button on the device. If you are unable to capture the screen, search the Internet for the key combination assigned by the manufacturer.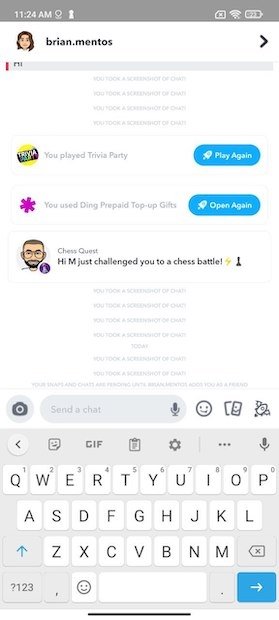 Take a screenshot
If your device lets you edit the screenshot, crop it so that only the content of the conversation is visible. Finally, tap Save to save the conversation in the gallery.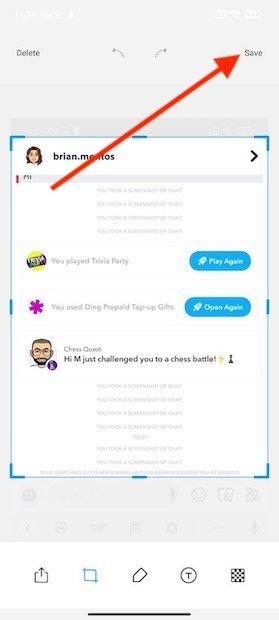 Edit the screenshot
Remember that Snapchat will alert your contact that you have taken a screenshot.