The images include within them a series of metadata that provides information about the location of the capture and the exact date the photo was taken. Is it possible to see such data in the graphic files you receive via WhatsApp?
This information is what is commonly referred to as EXIF data and yes, it is easily accessible. Here are the steps to follow.
How to view all metadata of a WhatsApp photo step by step
If you want to see all the metadata of a photo received by WhatsApp, follow the steps mentioned below.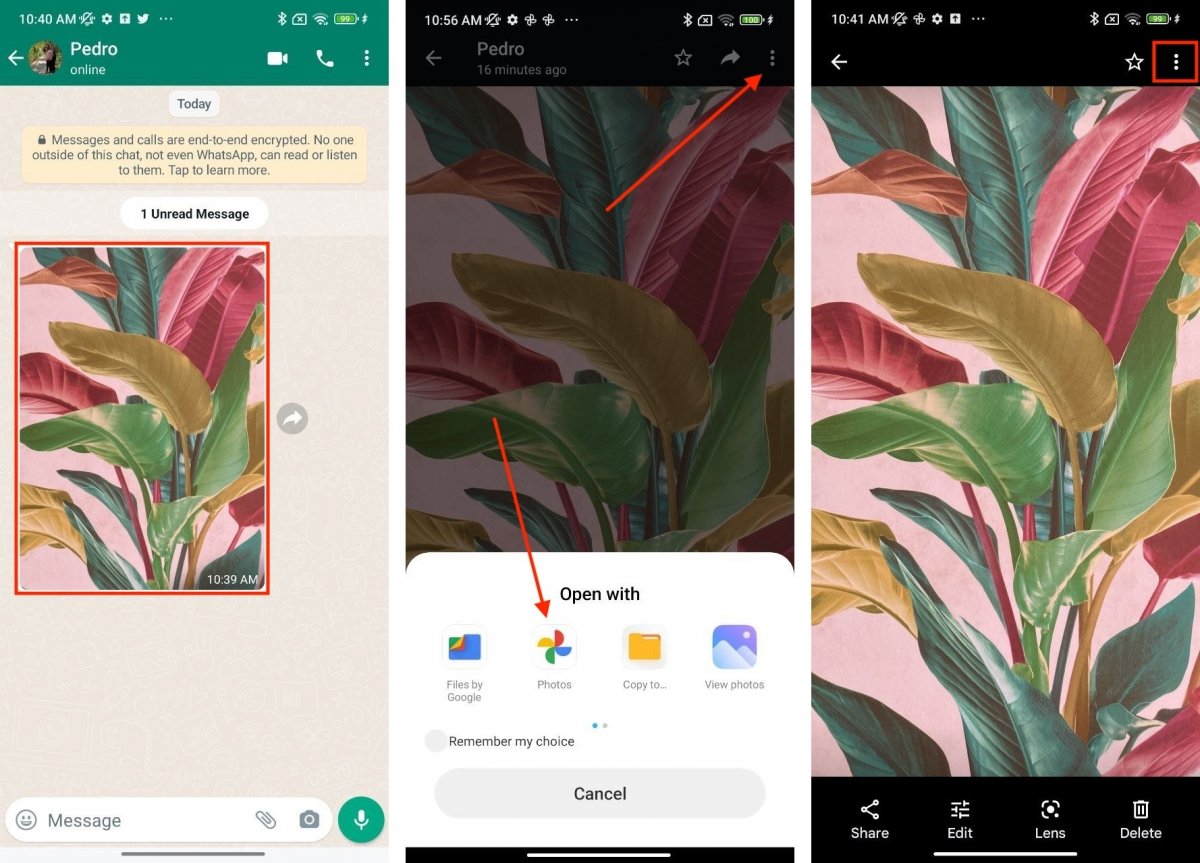 Viewing the metadata of a photo received via WhatsApp
This is how to view the metadata of a picture on WhatsApp:
Tap on the image that was sent to you.
Tap on the three vertical dots button to see other options.
Select View in Gallery.
Choose to open the image with Google Photos.
Tap on the three vertical dots in the upper right corner.
Take a look at all the information in the image.
Most probably, you will not be given much information about the image and you will not be able to see the actual location and date. Why?
Is it possible to see the location of a photo received by WhatsApp?
If you have followed the above steps, you will probably have noticed that the information contained in the photograph is very sparse. You will barely be able to see the date and time which, in many cases, does not correspond to the actual time of capture. Why does this happen?
When photos are sent via WhatsApp, a compression process is applied to reduce their file size. In doing so, all metadata of the original image is lost. Therefore, it is unlikely that a photograph received by WhatsApp keeps inside it information regarding the location or the time at which it was taken. Normally, this data is distorted or disappears completely.
In fact, the only way to preserve all metadata in an image when sending it via WhatsApp is to send it as a document. Ask your contact to do so and then follow the steps mentioned in the previous section.